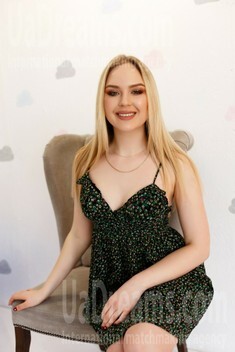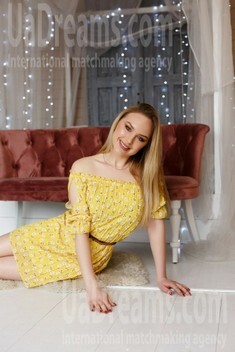 The type of man that I desire
Many ladies depict the image of their future husband since childhood. When I was a child I was dreaming about a prince with whom I could live like in a fairy-tale. Now my views have changed. I need a real man with all his pros and cons who will love me, respect my family and make me feel save and protected. He also must love children and be a good father. I believe that mutual support and understanding are essential in order to build strong, long-lasting relationship, so it must be invisible connection between us.
See her fascinating movements and charming smile...
Feel as if it was your first date with this lady — it is worth 1000 pictures!
Watch this video for FREE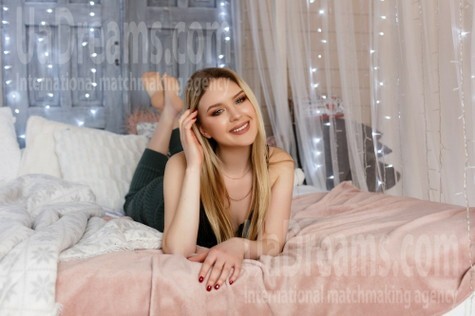 My typical day
I always start my day with taking care of my body. Morning exercises and a glass of lemon water always help me to awake and recharge of energy for the rest of the day. My typical day depends on my working schedule. I don't work every day, but even when I stay at home, I can't stay at the same place. I always do any domestic work or create something tasty in the kitchen. I usually devote my evenings to self-development. I like watching movies based on a true story or read inspirational articles. When I have a good mood I finish my day in company of my best friends.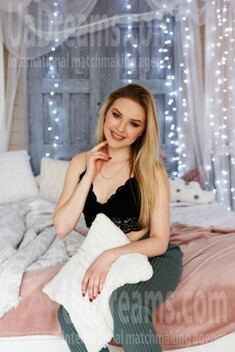 How would I describe myself
Being a positive and easy going person, I usually treat people on the way I want to be treated. I am polite, well-mannered and try never to offend someone. I believe that everything we do will return to us in the future. I try to be a nice person not because that is good, but because I like it :) I believe that a woman should take care of both inner and outer beauty and always be the best one for her man in all ways. I am a very family-oriented person, and I am ready for everything for the happiness of my best people. My friends like joking that I am a true Ukrainian and I am proud of it :)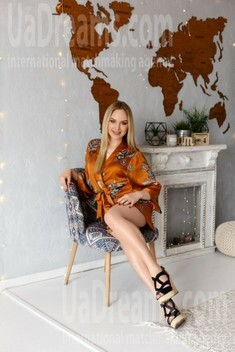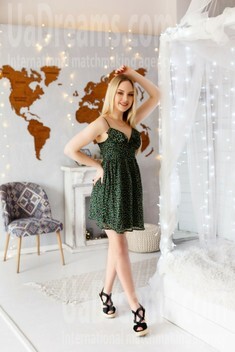 My future goals are
My main purpose is to become a good mother and wife. I want always to be close to my children and help them at any time. I would like to give them everything that I couldn't get from my parents - time and attention. That's why I work hard since now - I want to provide many opportunities for my future kids. I try to develop my own business and I hope it will be successful soon. I clearly understand the importance of foreign languages knowledge, so I want to start from English learning. My aim is to become fluent and communicate without the help of any devises.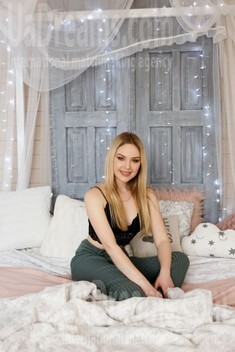 About my family
Talking about family always evokes my deep feelings. I am in so warm relationship with my parents and my younger sister, but unfortunately I see them once a few years. My parents have been working abroad for many years, so my sister and me were brought up by my grand-mother. My grandmother passed away and my sister gets her education abroad, so now I live alone and I miss my family so much! That's why in the future I will do my best in order to always be with my children until they become adults. I believe that family members should be together, love, and support each other that is what I want for my future family.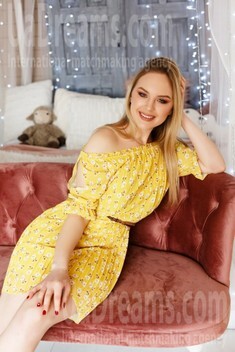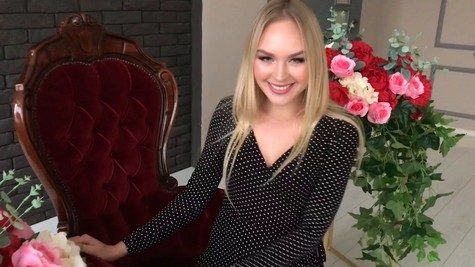 Get a much better idea of the lady's personality!
Discover her life and secrets no other men know :)
It's intriguing like finding an unknown world...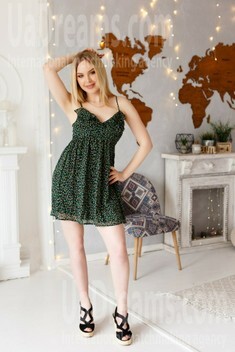 What I do in my leisure time?
I like developing myself in all directions, so when I have some free time, I try not to waste it. A few times a week I visit dance classes and practice bachata. Swimming and fitness help me to stay fit, so I never miss my training. I am a creative and sensitive personality, and I really enjoy visiting theatre, live concerts, art exhibitions. In addition, I like literature, I believe that reading extends our horizon, so I love spending my evenings with a thought-provoking book :) I adore going out with my friends and simply enjoy our time together.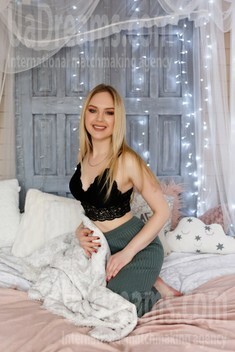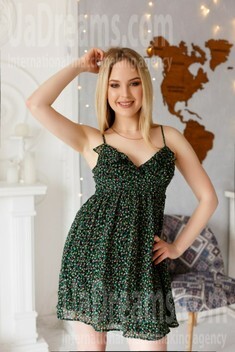 Our personal opinion of this Lady
Tamara charmed us with her kind smile and positive energy when she first came to our office. From the first communication it was very easy to understand that she is a serious person with a very kind heart. Her manners are very feminine and decent. The lady doesn't live in Ivano-Frankivsk, but she is ready to come from her town for a meeting.