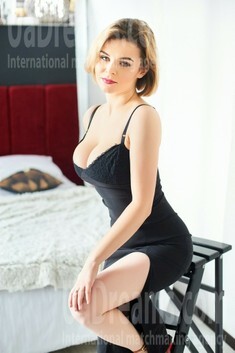 Domestic abilities
Since I live alone, I do all my homework myself! I love when everything is clean and in order at home. I really enjoy cooking, I love Italian and Asian cuisine, and I try to cook extraordinary meals for myself! It is also important for me to eat healthy food because everything you eat reflects on your body and your appearance! Also, my mother taught me to cook our national dishes, so cooking for me is a kind of art!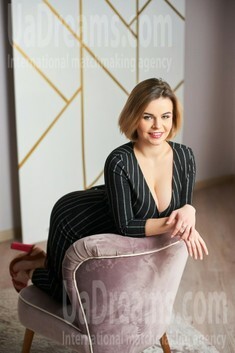 My future goals are
The main goal of my life is to create a happy family! For me, a high-grade happiness is a beloved one, children, and our own corner - a house out of a city with a small garden where I will take care of comfort so all family members feel comfortable and gather together in our special place! Also, in the future, I dream of starting my own business, in which I will be successful, and of course I should have free time to take care of the family!
See her fascinating movements and charming smile...
Feel as if it was your first date with this lady — it is worth 1000 pictures!
Watch this video for FREE
The type of man that I desire
My future husband, whom I see next to me, is a mature, intelligent, generous man with a sense of humor, who keeps his promises and is initiative in relationships! Love for me is a spark between two people, which eventually grows into mutual love, understanding, respect, and requirement in each other! Therefore, a man must be a man of action, confident in himself and in his abilities! I want to feel happy and safe with my future husband! He must love kids and his family must be the main value and main goal for him!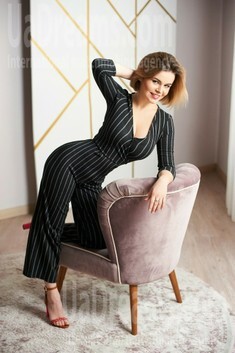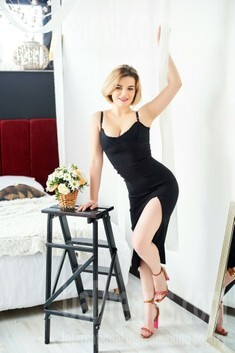 My typical day
I wake up at about 10 am because my work schedule is not usual, I start to work after 6 pm! The first thing I do is watering all my plants, I love plants or flowers at home and I love to look after them, watch how they grow and bloom! I have 6 different types of orchids :) After that I do exercises to wake up and keep the body in shape! Then I take a shower and cook breakfast, is it already a dinner :) I have free time till 6 pm, so I have time to clean at home, walk in the park and buy everything I need to cook for a dinner!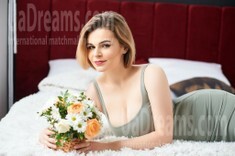 How would I describe myself
How can I describe myself - it is better ask my close people! I think they can describe me as a smart, positive, kind and insightful girl! I've got my fist job when I was only 16, so financial independence is important for me, I want to succeed on my own.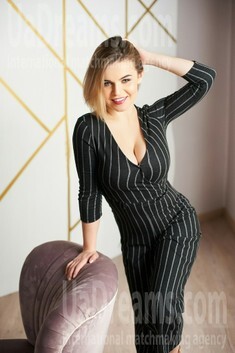 About my family
I grew up in a big family, I have two younger brothers. Аfter my mother and father had divorced, I helped her to take care of my little brothers and with everything else! It was no hard for me to understood how difficult it was for her to deal with everything alone! I value my mother, as she looked after and raised us, tried to do her best for us! I have learned from her how to be patient, supportive, and empathetic! Now I have very close relations with my mother and brothers since we live separately, I try to spend time with them as often as possible! I understand that the family is the most valuable in life!
What I do in my leisure time?
I have enough spare time, which I use for the benefit of myself, I never sit in one place! I love to draw, read interesting books, especially I like to read in a cafe near my house with a cup of coffee! Also, every morning, I'm doing the exercise, as it gives me a charge for all day! When I have a day off, I am surely meeting my mother and brothers, because they live in a nearby town! I like to spend time with them, like in that time when we live all together! Also, when I have free time with my friends, we love going to the cinema and just walking around the city!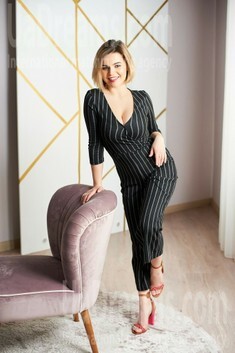 Our personal opinion of this Lady
The lady is a wise, kind, positive and friendly person, full of energy and a desire to achieve goals. She is very mature, much more mature for her age. She is very smart that's why she can easily keep any conversation on serious topics. Tania really believes that she will meet her fortune here!