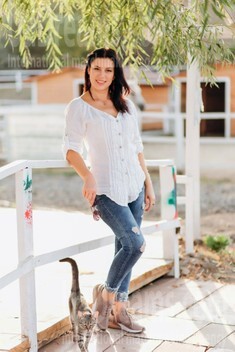 Our personal opinion of this Lady
A beautiful and intelligent woman in the prime of her life) successful, well-educated, with a great sense of humor, very tactful and cheerful. Isn't that adorable so far? Need some more? You got it! ;) She's of a type of women, with whom you can have a romantic dinner on the seashore, play tennis on the court or even go fishing!)) It's impossible to get bored with Tania, trust us!))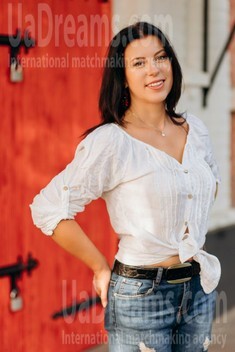 What I do in my leisure time?
Leisure time is the time when you can forget about your day-to-day stress and stressful activities and relax. Any activity is much better than doing nothing. I like to spend my free time in both: an active and a passive way. I enjoy reading books a lot and I watch movies with a great pleasure, especially detectives and thrillers) I like doing some physical activities, but due to the current situation, I mostly stay at home knitting or doing some other hand-made stuff. I like to spend my free time with my family, never miss a chance to spend time with the people I love.
See her fascinating movements and charming smile...
Feel as if it was your first date with this lady — it is worth 1000 pictures!
Watch this video for FREE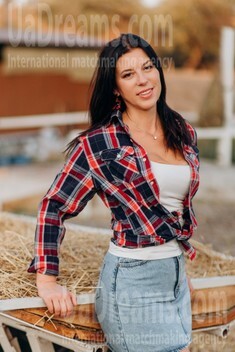 How would I describe myself
I am a very friendly, optimistic, responsible and confident person. My friends say that I am very fun and that I am young in spirit)) Sometimes I am too energetic and pretty unstoppable, when I want something)) I can say that I am kind, but also pretty modest, so it is somewhat to tell about myself. When we get to know each other better, I'd love to find out how you see me and what you like most about me)).
The type of man that I desire
I am looking for a friend and partner in life, a person who is like my reflection, who's gonna understand me without words and for whom I'm gonna be the same) Most of all I appreciate honesty, intelligence, and a good sense of humor, of course ;) I wanna feel loved and secure with my future husband. I am not here to play games, but looking for a lifetime partner, with whom I can spend the rest of my life. There's nothing more important to me than feeling like we are the two parts of something whole, something eternal and beautiful with my man.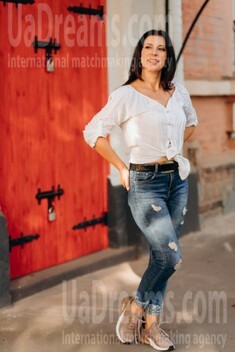 About my family
My family consists of me, my parents and my son. When there's a chance, all of us get together and that is a beautiful time!) My uncle became an example of a real man in my family for me, we get along with him perfectly) Besides, I have a grown-up son, he's old enough to start his own family, so at some point I've realized it's my time to try my chances and look for my own happiness)) We are pretty close with him) I give him advices, he teaches me some modern stuff, we adore having fun together)) sometimes people think I'm his elder sister))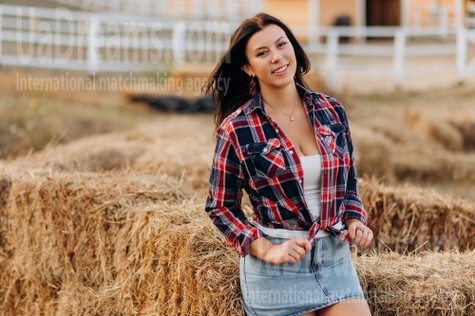 My future goals are
First of all I'm seeking for a happy marriage and family harmony. Then comes work and career, some personal goals etc. I am looking for a man whose top goal is buildinng a friendly and strong family. Are you ready for that?) I want our life to be like some sort of a romantic and beautiful movie. Or even better than that! ;) I want us to do lots of things together, I want to spoil you and to be spoiled, I want to feel 18 by your side, no matter what my passport says)) I am looking for true love, and, they say, the road appears under the feet of the walking one, so here I am!)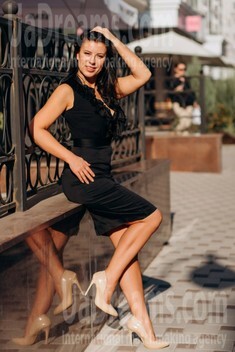 My typical day
If I haven't planned my day the night before, I pull out my digital planner and go through my tasks for the day. Then I continue with my morning routine. This involves a cup of coffee or tea, while reading the mail or news. I grab my lunch, purse and coffee cup and head to work. I come to my candy shop, see how the work is going, speak with my staff and start working myself)) Sometimes I meet with my friend at the lunch time or after all the work is done) We eat, share the news and sometimes we even go shopping with her after a hard day) After that I usually chill at home, watching or reading something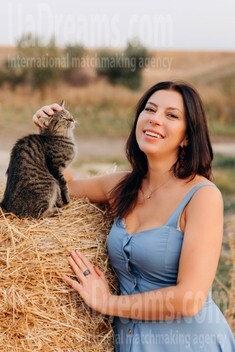 Get a much better idea of the lady's personality!
Discover her life and secrets no other men know :)
It's intriguing like finding an unknown world...