The type of man that I desire
As for me a man who wants to be with me should have a good sense of humor. It is important for me) I try to smile every time, even if I have some problems. I do not perceive them too seriously. He should be intelligent, caring, a good listener, supportive, responsible. A man should respect me and be always honest, and reliable. I do not care about appearance so much. I appreciate person's inner world and qualities. And I want a man, who I will meet, has some feelings toward me. Love is an essential thing in relations.
See her fascinating movements and charming smile...
Feel as if it was your first date with this lady — it is worth 1000 pictures!
Watch this video for FREE
About my family
My family is everything for me. I appreciate time, which I spend with them. I come from not so big family. It consists of my parents, my elder brother and me. He always was my defender at school, when I had some issues with my classmates. My father worked in military service, so in my childhood I was supposed to move a lot of times and change schools and friends. You know, the feelings of caring and love are always present in my family. So I want to bring them to mine. My parents are an example of a good long-lasting marriage, and I wish I could have the same)
Our personal opinion of this Lady
The lady has serious intentions and is family oriented. She is very optimistic and always tries to think positively. She is purposeful, which will help her to be successful and attain all her goals with a future partner. She likes to spend time outdoors and has many friends. Lady dreams about family which is the most important values for her.
My typical day
My day starts early) I like to have enough time for morning exercising) After that I always have breakfast, which is a source of energy for my all day). The tasty smell of coffee can help me to be awake during the day) While drinking it I try to manage my time and think about my plans. Most of time, I do my job. In the evenings, I like to spend time with friends. And sometimes, I take some lessons of foreign language. This is my typical day. I hope you can make it more interesting and full of joy, and new impressions.
Get a much better idea of the lady's personality!
Discover her life and secrets no other men know :)
It's intriguing like finding an unknown world...


What I do in my leisure time?
I do like to spend my leisure time with my friends. I am a very talkative woman, that's why I have many friends. Usually, we go to some cafes or play different games outside. I like board games) It is impossible for me to live without communicating. I feel upset when I do not call anyone or receive phone calls. Every time I try to get to know a new person. I can say it is easy for me to make friends) I do love walking and enjoying the nature around me) Books play an important role in my life as well. And of course, house chores bring me pleasure)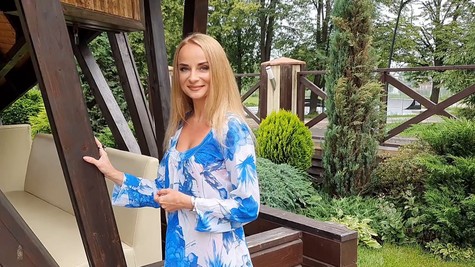 Get a much better idea of the lady's personality!
Discover her life and secrets no other men know :)
It's intriguing like finding an unknown world...


How would I describe myself
I love when life is raging around me) I am very active and like to spend time in active way. I do not like when something stops moving. My friends said, that I could listen and my pieces of advice were often accurate, I could be a good friend. The proverb 'The friend in need is a friend indeed', I guess, is about me) I am very cheerful, self-confident, sincere, intelligent, caring and loving woman.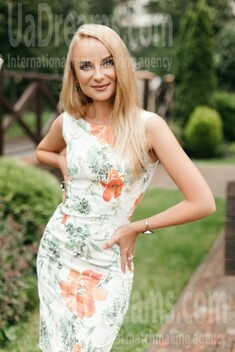 My future goals are
I wish I could speak English fluently, and I hope to fulfill this aim very soon. By taking lessons, I can achieve this goal. I would like to travel around the world. I like to try something new and to learn as well. New culture, new people, new food) Everything is so exciting for me) The biggest desire is the creation of a family. Yoga and horse riding are hobbies I want to begin. And just enjoy life with my beloved)