Birth Date
Height
Weight
Eyes
Hair
Build
Glasses
She is
Smoke
Drink
19 September
165cm 5' 5''
54 kg 119 lbs
green
blonde
slim (slender)
No
right-handed
No
Socially
Occupation
Director of the department in a bank
Marital status
Divorced and I have children / 1 girl
Children age
17 y.o.2 December
Want to have children?
will decide with my husband
I'm looking for
Marriage, Romance, Relationship, Dating, Traveling
Birth Date
City
Height
Weight
Eyes
Hair
Build
Glasses
She is
Smoke
Drink
I'm looking for
19 September
165cm 5' 5''
54 kg 119 lbs
green
blonde
slim (slender)
No
right-handed
No
Socially
Marriage, Romance, Relationship, Dating, Traveling
Occupation
Director of the department in a bank
Marital status
Divorced and I have children / 1 girl
Children age
17 y.o.2 December
Want to have children?
will decide with my husband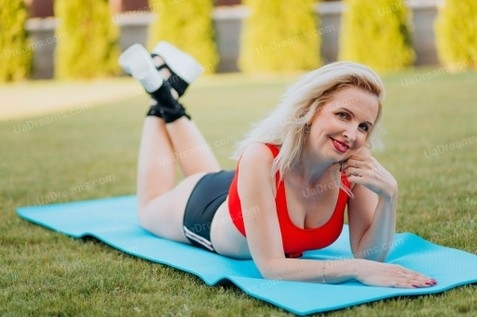 What I do in my leisure time?
My big benefit is my energy! I try to balance my life with work and spare time! This is not easy, but I believe that quality work needs quality days - off! I like active rest! It meansб I try to spend my time on the lake, in forest, making bbq with my friends! I really appreciate this time, when I'm alone! I know this is my value to hear my minds, my emotions and to find the keys on the most popular problems in my life! I also try to dedicate a part of my spare time to my daughter, so we have opportunity to have quality time together!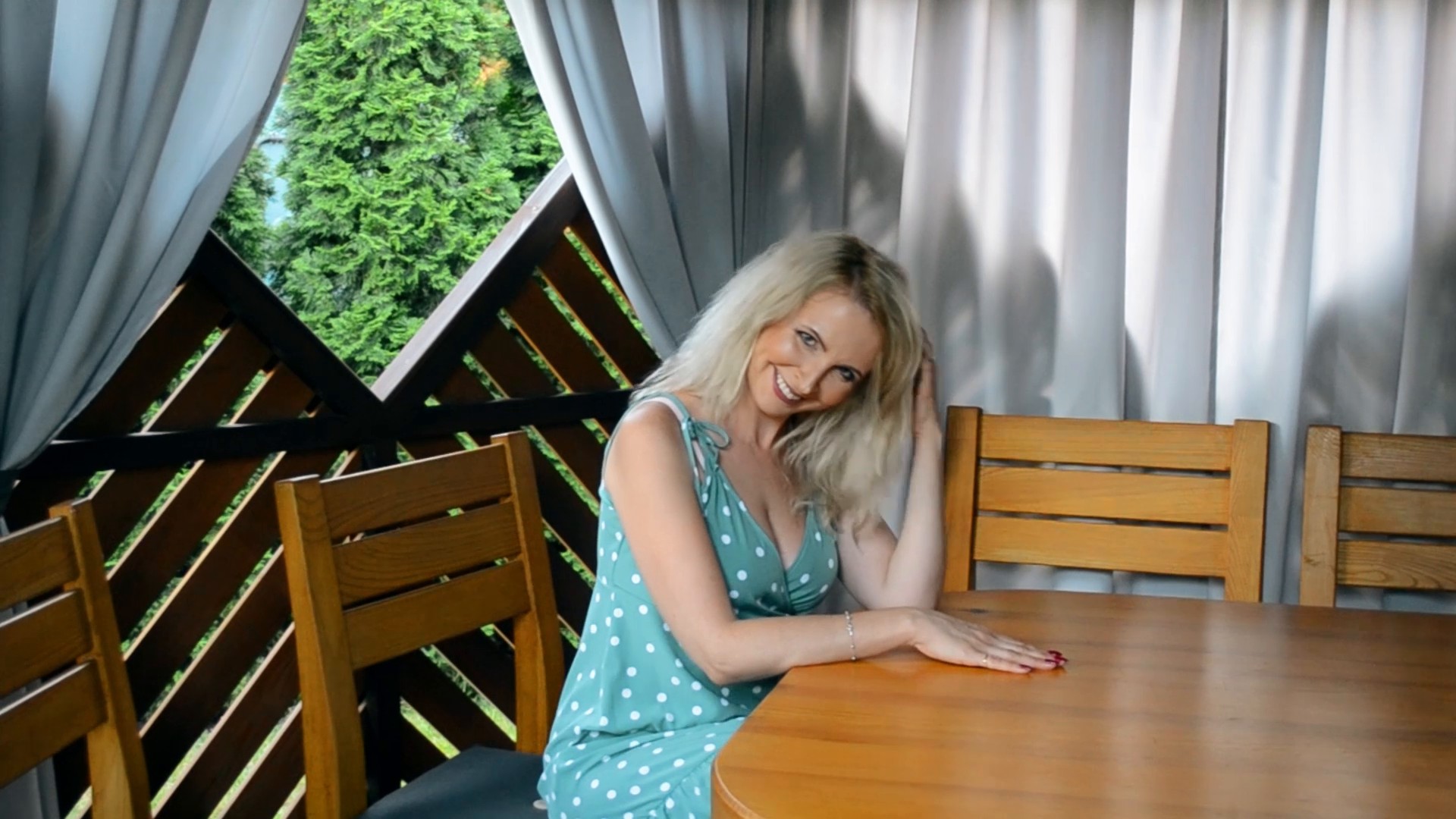 The type of man that I desire
I need to have a strong man, so he could to take everything in his hands! I believe that a woman is a representation of man! It means a lot of things in relation is changing my man's behaviour! I like when the man treats me carefully with all his powerful attitude! I know, that I deserve to have a big chance to be one of the best man around! He also needs to be caring, careful and delicate with me! He needs to appreciate my feminity and have an ability to understand me! He also needs to take financial responsibility, at least to try!
My typical day
I love my life and to try share my energy only in a right way! I mean I try to start my day rightly and with positive minds! I believe that morning is the best part of the day to feel in good shape and to in mood! Have you ever heard about yoga? This is my passion, my meditation and my love! I know that this is the most suitable way to relax and adjust to a new day! In this moment I don't like to be in a hurry, I used to sip my coffee and cook together with my daughter! Then I full of work and different decisions! After work I usually visit the gym and come home to prepare on of the most delicious supper ever! Sometimes I try to find good time to enjoy my favorite books!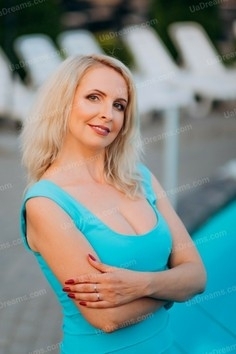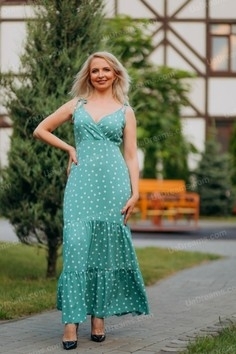 My future goals are
So,my future goals split on different stages! I want to become more sucessful in my work, to find new hobbies for me and my daughter!I think that age isn't a sign of your possibilites! The key - to feel yourself alive and full of strenght! I want to know a lot, to learn a lot and to find the love of my life! I'm really experienced woman, I know what I need from my future husband, and I know how to be good wife, how to build our future life together! I want to be beloved and understood about my sights on life, about my preferenes and hobbies.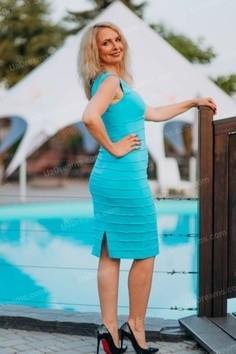 About my family
I know what it is being divorced, and can esily say that family is the most beautiful and desirable world of love! From first merriage I have my beloved daughter Sophia, and I am so thankful that life gave me her, and this experience! I love my parents, I respect them and try to visit more often! Big chalange is to have three sisters! Despite all of our disagreements I love them with all my soul and respect our beilng together! Unfortunately our work routine takes a lot of our precious time, so we make a little trips togeter in different cities.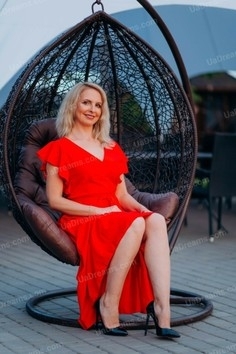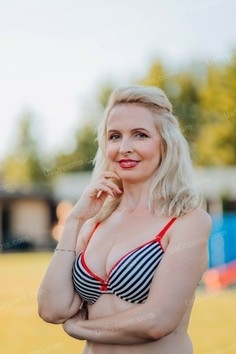 How would I describe myself
I am full of energy, happy woman who has a chance to be better all the time! I like to create, to wonder, to be active and to inspire people! I am fond of yoga, pilates and stripping! I believe that our body is our temple and we need to hear, to take care of yourself! So that's why I'm very active and effective! Frankly speaking, I also try to take care of my inner wold, because it is essential too! I used to read, to think a lot and to realise! I want to believe that this wold is beautiful with all flaws and disagreements!
Our personal opinion of this Lady
Lady is beautiful, has a great sense of humor and caring character, she appreciates her calmness and takes care about her health! She is a really caring and wise woman with great experience in this life! She is divorced, but she is ready for new relationships! We are sure that she'll have a great success in her search! She is really charming and trying to be better in her age! She is ready to be with a man who has children and also wants him to be understanding about her marital status! She just wants to be happy and share own happiness!