Birth Date
Height
Weight
Eyes
Hair
Build
Glasses
She is
Smoke
Drink
15 June
170 cm 5' 7''
66 kg 147 lbs
blue
blonde
curvy
No
right-handed
No
Socially
Marital status
Single and I have children / 1 girl
Children age
7 y.o.12 September
Want to have children?
will decide with my husband
I'm looking for
Marriage, Romance, Relationship, Dating, Traveling
Share your love with Victoria!
Share your love with Victoria!
Birth Date
City
Height
Weight
Eyes
Hair
Build
Glasses
She is
Smoke
Drink
I'm looking for
15 June
170 cm 5' 7''
66 kg 147 lbs
blue
blonde
curvy
No
right-handed
No
Socially
Marriage, Romance, Relationship, Dating, Traveling
Marital status
Single and I have children / 1 girl
Children age
7 y.o.12 September
Want to have children?
will decide with my husband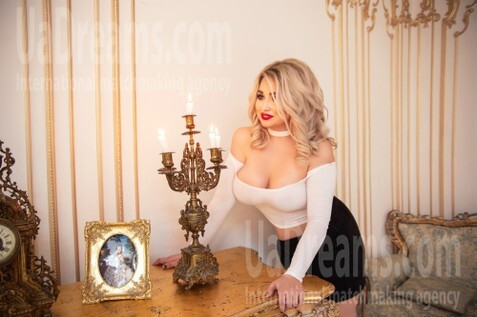 The type of man that I desire
I am not looking for someone perfect, I want to meet a real man. I adore men who are caring, sociable, decisive and energetic. Someone who will share my dreams and desires, who will take care and love me. And in return, I am ready to give even more.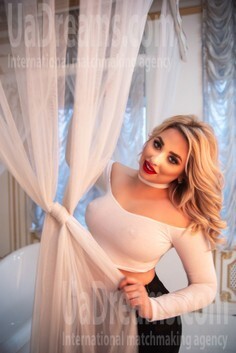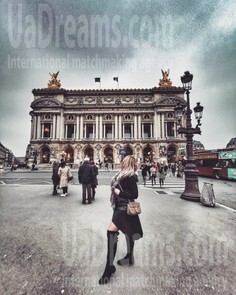 About my family
I have my beautiful daughter, my sweet princess is 6 years old. Also, I have 2 older sisters, they are my support and best friends.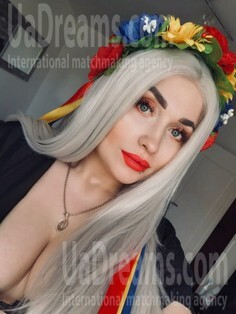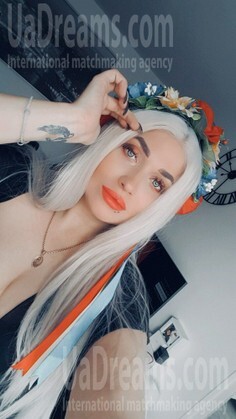 Our personal opinion of this Lady
This lady is full of positive thoughts and good energy. She is a bright and creative personality. She is a real example of femininity. Don't lose your chance to get to know this real woman!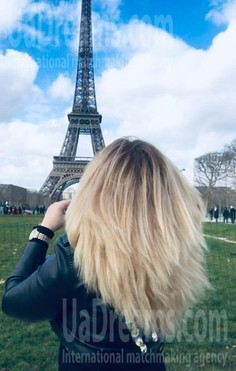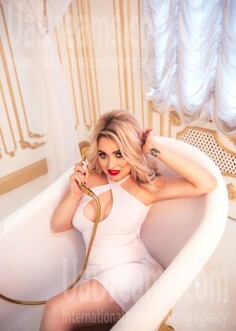 My typical day
My day is never typical. It never looks the same because I am a creative personality :) I start my day with a cold shower and hot coffee, then making breakfast and after that, I start to work. I like to attend different places to get some inspiration which will help me to write. I like being versatile. After work, I can spend the evening in completely different ways) to spend my time with my daughter and friends, watch an interesting movie or just read a book.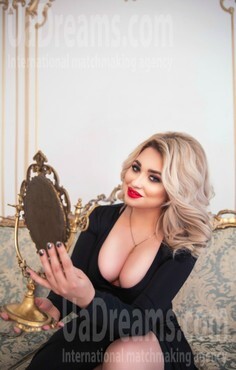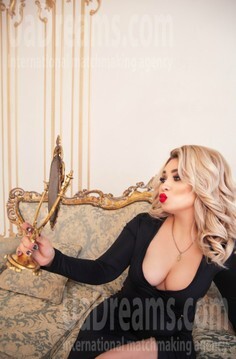 What I do in my leisure time?
I like to relax in a variety of ways, from horseback riding to visiting theaters) I meet with my friends or spend time with my daughter. I would prefer to watch some sports including football than girlish shows. I love traveling, and no matter what shoes you have on, if you walk through Paris;)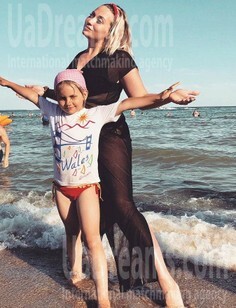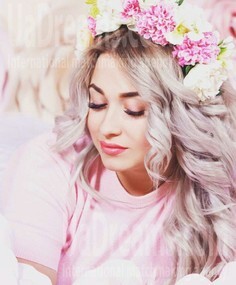 My future goals are
I am a woman who wants to start a family but does not forget about her career) I love writing and I like to share my observations with people. Also, I like to travel. I have already visited many countries, but there are so many beautiful places I`d like to share with my beloved man in the future.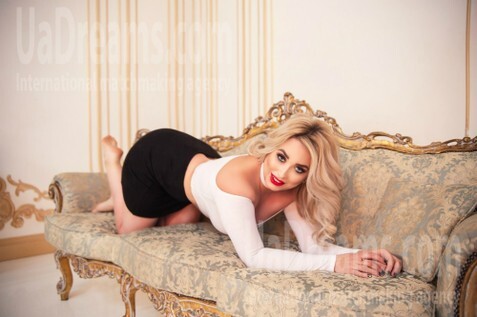 How would I describe myself
I would say I am very sensual and passionate at the same time. Life is too short to be sad, angry aggressive, no matter what happens in my life I am always trying to be positive ;)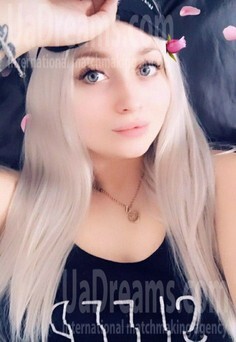 Lady will meet you in 11 hours Good luck!
Lady wants to chat with you in 11 hours
Lady offers to move chat for 11 hours
Lady declined invitation, but explains why:
Thanks but I can't come. Thanks though! Appreciate it!
She's online and waiting for you!
Lady is late, will be at 12:30