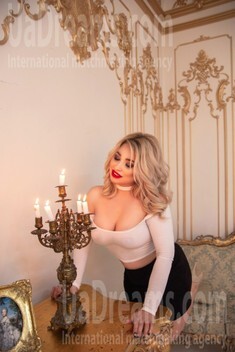 My typical day
My day is never typical. It never looks the same because I am creative personality :) I start my day with a cold shower and hot coffee, then making breakfast for my sweet daughterand after that I start to work. For my work I need inspiration. Exhibitions of contemporary art, the work of colleagues. All this fills me with a desire to create new ideas. After work, I can spend the evening in completely different ways) to spend my time with doughter and friends in restaurant, watch an interesting movie, sing my favorite songs when I cook, dance with my doughter and go for a walk.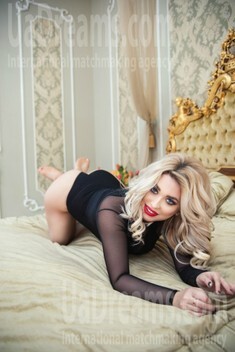 My future goals are
I am a woman who wants to start a family but does not forget about her career) I`d like to have my own photo studio. Also, I like to travel. I have already visited many countries, but there are so many beautiful places I`d like to visit with my man.
See her fascinating movements and charming smile...
Feel as if it was your first date with this lady — it is worth 1000 pictures!
Watch this video for FREE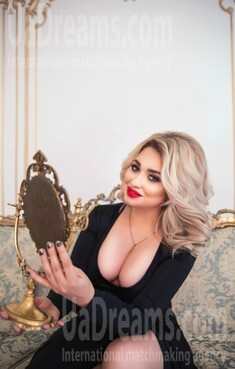 About my family
I have my beautiful daughter, my sweet princess 6 years old. I know that my real destination and happiness lie in a family hearth and reciprocal care. I have 2 more older sisters, they are my support and best friends.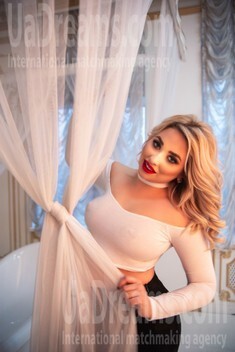 What I do in my leisure time?
I like to relax in a variety of ways, from horseback riding to visiting theaters). By the way, Karaoke is an indispensable part of my weekend ;)
The type of man that I desire
I think the prince on a white horse was not perfect. I need my special man who will be caring, sociable, decisive, energetic who wants to start a family and my special man will always be an ideal one. Our family with him will be our planet, where we are very glad to see relatives and friends, but most of all we appreciate time which we spent with each other in private.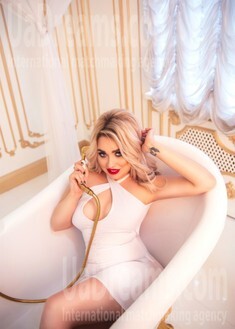 How would I describe myself
My favorite task is to convey feelings and emotions. You will ask why? Because I'm a photographer. I catch the emotions and turn it into an image, I make it for you to remember by. I'm a creative, energetic woman. Life is too short to be sad, angry aggressive, no matter what happens in my life I am always trying to be positive ;)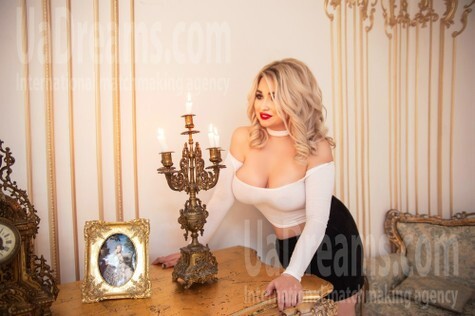 Our personal opinion of this Lady
This lady is full of positive thoughts and good energy. She is bright and creative personality. Don't lose your chance to get to know this beautiful woman!