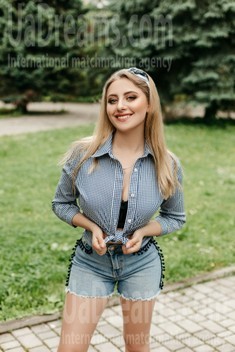 How would I describe myself
I'm so easy-going and cheerful. Being an extrovert, I really enjoy establishing contacts with new people, I think for me it's impossible not to find a common language with someone! Friends say that I'm the life and soul of the party, so you will never be bored with me :) I'm a simple girl with all my drawbacks. It's difficult for me to accept the criticism, but of course I pay attention to what the other people say and make my own conclusions. I can neglect some my principles in order to be a perfect lady for my beloved person.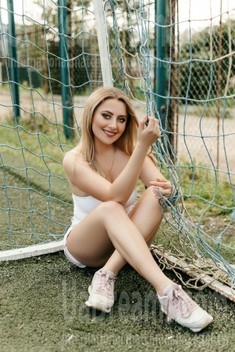 What I do in my leisure time?
Being a student, I have managed to develop the ability of multitasking: I can combine studying, working, having fun with friends and of course a self-development :) In order to expand my knowledge and be a well-educated lady I read a lot, as a rule, I prefer Ukrainian modern literature. Together with friends I visit the literature evenings and book presentations very often. Another my passion is singing, but becoming a singer is not my goal, I'm an amateur and do it just to have fun :) However, my friends say that I really have a talent and I even participate in the choir. After a hard studying day I also like watching movies and series, it always helps me to relax.
See her fascinating movements and charming smile...
Feel as if it was your first date with this lady — it is worth 1000 pictures!
Watch this video for FREE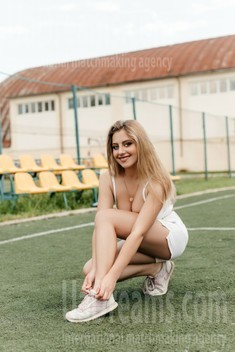 Our personal opinion of this Lady
The lady is very easy going, it's so easy to communicate with her on any topic. She finds it to be interesting to share the experience and life views. She's is quite intelligent and and well-educated, but at the same time so simple and kind. She never puts her interests on the first place. The lady respects the other people's opinion but doesn't like critics.
My future goals are
Since childhood, I'm dreaming about a lovely family with a beloved husband and a few cute children. I think that the kids is a key for the paradise. Children always give me a life energy and a strong desire to live. Right now, I'm studying hard in order to become a well-qualified specialist and be able to share my knowledge with children. I really want to be a nice teacher, that's why I do my best! Being a philologist, I have a well-developed imagination, so I like express my thoughts and feelings. Who knows, maybe I will write my own book one day. I have never been abroad, so I have strong wish to see the other countries, to discover new cultures and to share the experience with different people :)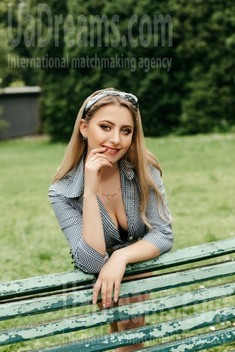 My typical day
A student can't have a certain schedule, I'm always everywhere :) That's why I really enjoy being a student! I usually wake up in a very good mood, then I go to the university and study hard! My classes pass so fast. In fact, I not only get the new knowledge there, but also have a lot fun! I'm not bored at the dormitory too, we all live there like a big friendly family. In order to have a rest after the classes I usually watch an interesting movie with friends or alone. Then I prepare my classes to the next day. As a rule, we have a nice talk with a cup of tea with my roommates, I prefer calm and relaxed evening. Is it a bad ending of the day?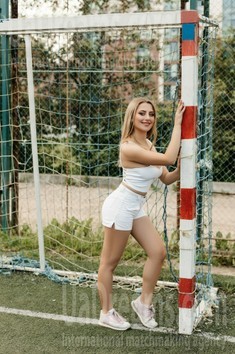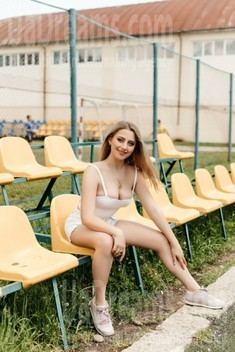 About my family
I am a lucky one: I have my parents and my older sister. I can't stop being thankful to God for that gift. Right now, I have an opportunity to see them just a few times a month as I live in another town, but they are always in my heart. We all are friendly and support each other. Every Sunday we have a tradition to have a vacation together and we are looking for that time for the whole year. The women's half of our family like cooking and baking together while the men's part (just a father :)) enjoy our culinary masterpieces. My family is my main happiness and an example to follow, that's why I want my own family will be the same.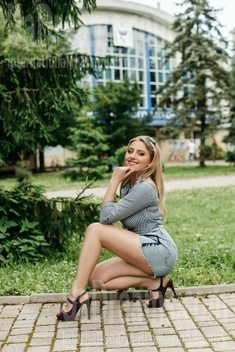 The type of man that I desire
I'm not looking for anything extraordinary, I'm a simple lady and I need a simple man who will love me just for who I am :) I want to feel free and comfortable with him and never be afraid of saying something wrong. If I get married I want it to be the only marriage in my life, that's why I need my husband to be a loyal man and trust me as well. I believe that successful marriage requires falling in love many times, but always with the same person :)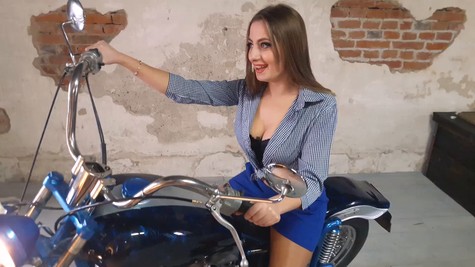 Get a much better idea of the lady's personality!
Discover her life and secrets no other men know :)
It's intriguing like finding an unknown world...