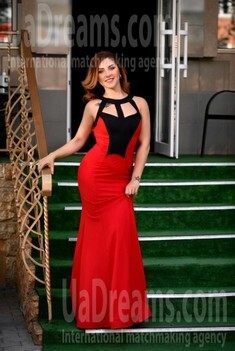 How would I describe myself
First of all, I am a creative person. I love to sing. I can't imagine my life without sports, especially stretching. I am a teacher of stretching and twerk (butt dance). I have been dancing for 13 years. It has been originally hip-hop for 10 years. I get a lot of pleasure when I improvise. I express myself through dances. It is very nice when people come out after the training satisfied with their body. I am very gentle "inside", despite my expressive external data. I have never been married. Perhaps hypothetically, I would forgive my beloved for betrayal, but I would certainly never forget it. Maybe a bit primitive, but I'm crazy about roses. As an athlete, I treat sweets in moderation. I love, but I prefer healthy sweets: dark chocolate, halva, something with nuts, protein bars. It would be ideal to enjoy sweets while watching family comedies, reading adventure and historical novels (for example, Da Vinci's Code), drinking the oriental drink Ayram. I hate everything spicy. I'm afraid of being rejected by others. Fear comes from early childhood.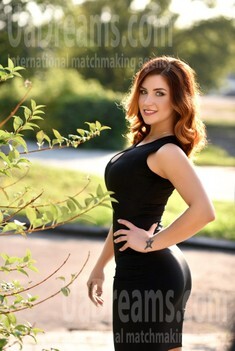 My typical day
I'm an early bird. I get up early in order to do a set of morning exercises and to have nutritious breakfast before a long training. Only physical activities help me to balance between harmony and inner anger because of hard working schedule. Then when I feel I'm full of beans I can start working on the regular basis. It's a sort of morning ritual. After that I usually have I a vocal lesson, lunch and a few more workouts. Even after official work another type of work is waiting for me. It's additional work from home on new projects and ideas. Finally accomplishing all these daily stuff I go walking my dog, who miss me so much at home... Maybe, my typical day would look differently if I meet across somebody special who would change my life from a scratch.
See her fascinating movements and charming smile...
Feel as if it was your first date with this lady — it is worth 1000 pictures!
Watch this video for FREE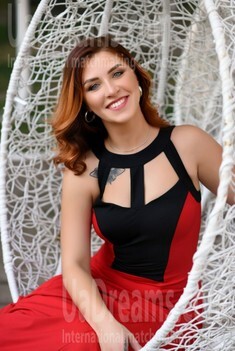 Our personal opinion of this Lady
It's the most creative personality we've already met. She's a master of her craft. Her highlight is brightness, eccentricity, unusualness. She is a very extraordinary and multifaceted dancer. She strives for harmony in everything. We've found out noticeable grace and fluency even in an ordinary conversation.
My future goals are
As I strive to realize my creative potential to the maximum in different interpretations I would like to see myself on stage. My career future is definitely about music. I want to achieve the full realization of all my talents. I once worked in a show ballet in Turkey, which left unrealistic impressions, so I would like to get a similar experience in other countries: USA, Italy, Spain, Thailand, Venice, England, Greece, Egypt, Goa, UAE. Apart from my further career path, it would be annoying to fulfill my potential not having a beloved man near my shoulder... Nothing matters if you achieve all these goals alone. I really want to combine having my own family, loving and caring, and sharing all my talents at work. I hope you're also family-oriented but can't live without self-development too.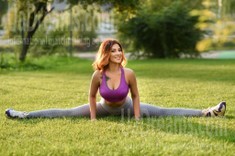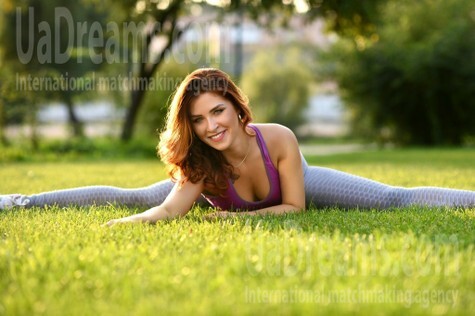 About my family
My family is not big, because it consists of only two members. I have no brothers or sisters. Unfortunately, my family is incomplete. When I was 3 years old, my parents divorced, so I grew up only with my mother. She tried to do her best instead of two parents to make my childhood a fairy tale and raise me a worthy person. I value caring in my family the most, and in the future I would like not to separate such concepts as attention to each other, support and respect from the family values ​​of my own future family. I do not have a hyper-trusting relationship with anyone in the family. I live relying only on my own mind. I forgot about my other family member not by blood - my dog Lizzie, who is 6 years old. She is very cheerful, but sometimes loud. She will gladly open her heart to my chosen one.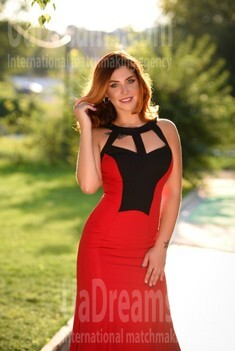 The type of man that I desire
A man for me is usually about power, self-development and safety. I want to be feminine and defenseless with a man, behind whom I would be like behind a stone wall. He should at least have a toned body, good eyes and to be a little bigger than me. Although I am self-sufficient, I really appreciate generosity, because I had negative experience in dealing with male stinginess and unworthy male example in his family. I will not tolerate unworthy treatment to me from the male side, and sloppiness also don't add some points to attractiveness. I believe that knowledge of basic male and female psychology, competent division of responsibilities, love, freedom and lack of ego in relationships are the key to healthy and happy years of marriage.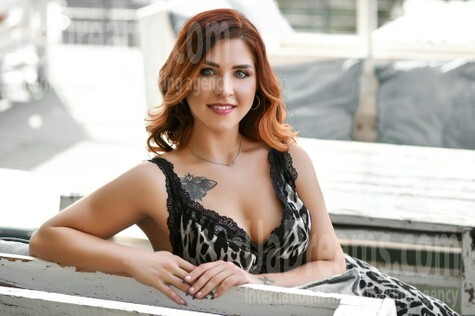 What I do in my leisure time?
I am an active lady so I strive to realize my creative potential to the maximum in different interpretations. I'm crazy about self-development therefore during my time out of work I'm into searching for inspiration. I take my eagerness and desire to live further from my friends, without whom I can't imagine our gatherings, and books, which helps me believe in a pure, true love for the whole life. I also like to go in for sports, especially polo). I regularly train myself and do stretching not to lose a good physical form as a choreographer. Will you be my partner in dancing cha-cha-cha, contemporary, rumba, waltz and jive? I'll open all your inner secret desires via hot and tender dances!
Get a much better idea of the lady's personality!
Discover her life and secrets no other men know :)
It's intriguing like finding an unknown world...