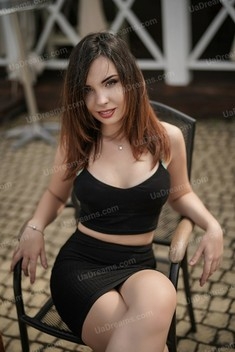 The type of man that I desire
I would like to meet a man who wants to create a happy family and to love his future wife. 4 things which must be in family are love, trust, honesty and confidence in each other. I like clever and creative people, with whom it is possible to have an interesting conversation. Inner beauty is the most important thing for me. Kind heart and open mind are always something what I notice and appreciate when I meet new people. And I want to add one more thing which is very important for me - it is honesty.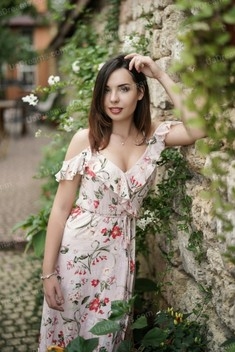 How would I describe myself
I am very sensitive person, I love life, people and everything what surrounds me every day. I will be happy if you have the same temper as me. I love friendly and open people and would like to meet such man.
See her fascinating movements and charming smile...
Feel as if it was your first date with this lady — it is worth 1000 pictures!
Watch this video for FREE
What I do in my leisure time?
I have a lot of hobbies and I am so proud of that. Many hobbies make my life more interesting. So, what can I do?:) I love to play musical instruments such as - guitar, piano and violin. Besides, I enjoy to read, mainly belles-letters. When the weather is good I like to go out and have a walk, alone or with my friends. When I meet with my friends, I am always happy, they are the best! I like to do web design. And I love my job now, I am a storyboard artist, it is very interesting for me.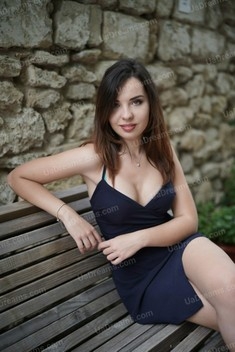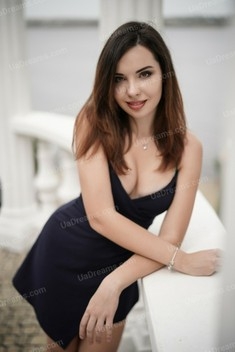 About my family
My family consists of my parents, elder sister and my twin brother. We have a very friendly and positive family, we like to be all together and to have fun. My parents have many friends and their friends' kids are my friends too. So when we meet we all have a good time. My parents are very kind-hearted and wise people. I am very thankful for their love and care about me. They are definitely an example for me. I am very close with my sister and brother, we are very good friends and have common friends.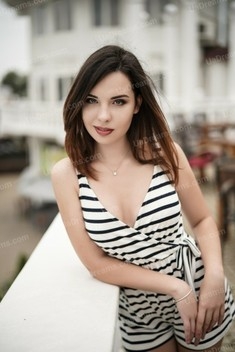 Our personal opinion of this Lady
We enjoyed to communicate with this sunny person. Viktoriya is honest and positive young lady who has serious intentions. She has a very radiant personality, it is hard to forget her sincere beautiful smile.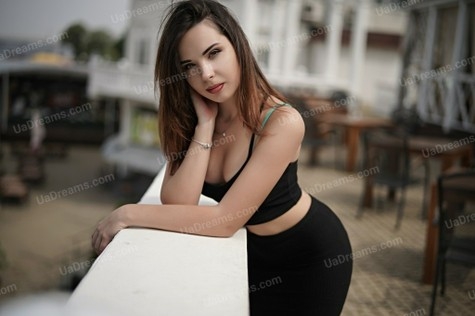 My future goals are
Happy family with cute, clever kids and a loving husband, this is my main goal in life. And that is the reason why I am here. My heart wants to love and to feel that love too. I look for long lasting, faithful, respectful, happy relations. I believe that it is possible to find a person with whom I will share my whole life, I believe in "together till the end". Of course, as a person, I want to realize myself in my profession. I am eager to be successful artist.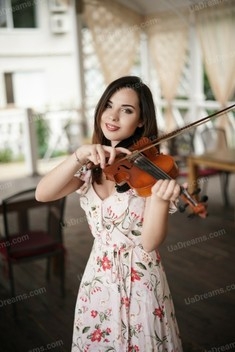 My typical day
Every day I wake up and plan my day. It is my tradition and helps me to do more things. Making plan does not takes a lot of time, but how it works it is amazing :) After having breakfast and doing all morning stuff I go to work. As I just recently started working, I am still learning, so I need more time to finish with all assignments for the day. That is why I work for another few hours when I am home. I am always very happy when I have time to go out in the evening and meet with my friends.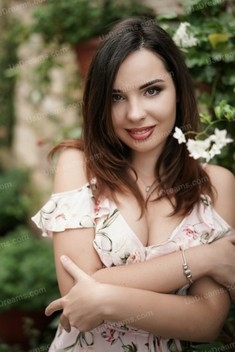 Get a much better idea of the lady's personality!
Discover her life and secrets no other men know :)
It's intriguing like finding an unknown world...