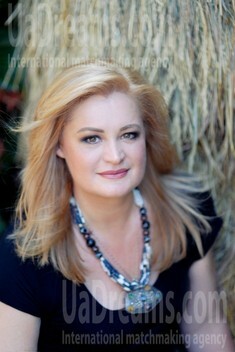 About my family
My family consists of mother, father and my son Vladislav. Also, I have a parrot Rosella and cat Fox. I am the only one child of my parents, but nevertheless, I'm not selfish) I work as a lawyer. My type of activity is realtor services: purchase and sale of real estate, also documents execution and preparation. My parents are retired, so I help them financially and not only.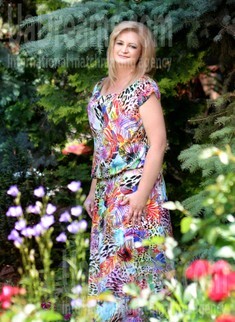 What I do in my leisure time?
I'm a very active woman. With me you will never be bored! Despite active workdays, I also like to spend the weekend actively! I love to go to the theater, cinema, exhibitions ...)Other than that, I really love travelling. I was in Turkey, Israel, Poland and Russia. I have always wanted to travel via Europe. I think, that France and Italy are the best countries for shopping. And I dream about going there. Maybe you can fulfill my dream? I just want to share my dreams with a loved one..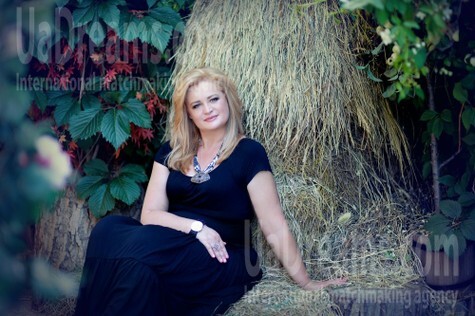 My future goals are
I have a home, a good job, a wonderful adult son, but...I don't have a second half who would understand and support me. My immediate goal in life is to find such a person) I would like to spend all my free time with my man. I just want to be happy. To wake up in the morning and feel that I am happy))) I think that you have to understand me)))))) And my other goal is to travel around the world!)It's so interesting to get to know another culture, language, traditions...)
How would I describe myself
I am an independent, educated, intelligent, and caring daughter and Mom. I always keep my promises.This applies to work and private life. There is nothing what can surprise me at work. In contrast with my private life. I love surprises and romance! Flowers without a reason. By the way I love roses ;) I believe that respect for each other, mutual understanding, common interests and, of course, love has to the basis of every family. Because only love can inspire us! With love the world seems a little better, lighter and warmer...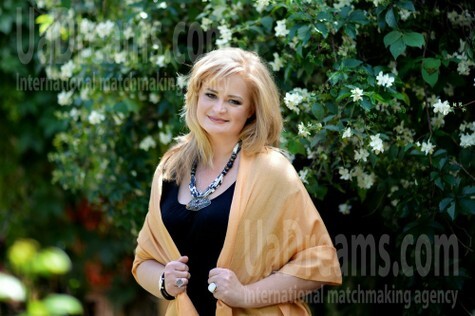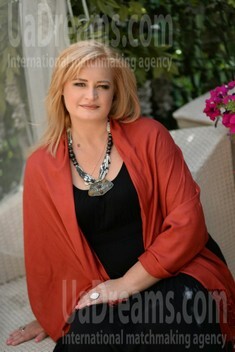 Our personal opinion of this Lady
This woman is serious about choosing a man on our website. She is very erudite, can keep any conversation. Despite the fact that Vladislava is a very strong personality she can be severely hurt by a word. She appreciates such qualities as loyalty and devotion.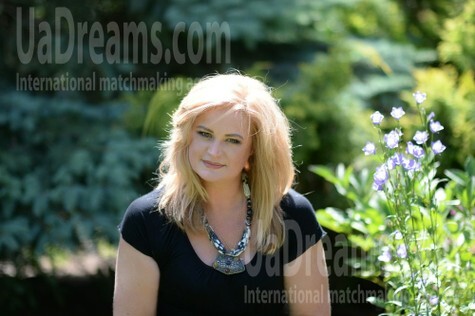 My typical day
In the morning I drink delicious coffee on the way to my car. Coffee is my charge of energy and vivacity for the whole day!) I can not imagine my life without morning coffee!))) Next, I take the car in the parking and go to my lovely job. My working day is very saturated. Frankly speaking, sometimes I don't even notice how the day goes by)))) After work, I go to the supermarket for food and go home. And at home I cook some dishes and clean my house. I love when the house is clean and there is a delicious meal!)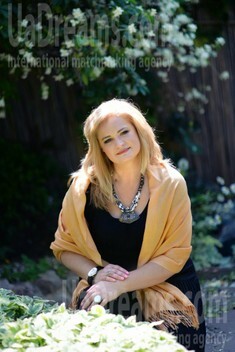 Domestic abilities
In my daily life I am a strong person, but I want to feel weak and protected sometimes. I like cleanliness and do not like sloppy people. I know how to cook delicious food)) So, now I'm looking for someone who likes to eat tasty dishes and will appreciate my culinary skills)))))))))))Sometimes I want to spend my evening at home. And you know, it would be incredible to have a person to share such a cozy evening with me. We will stay in bed .. watch movies hugging each other...)
The type of man that I desire
Next to me I see a decent, serious, intelligent and reliable man. Who would understand me and will allow me sometimes to be weak... I'm a strong woman by myself and I want my man to be the same. It is important for me that my man could support me and help to solve the problems of our family in a difficult situation. I want to see a man with next to me whom I can talk about everything! I want to drink tea in the kitchen and talk all night long...)