Birth Date
Height
Weight
Eyes
Hair
Build
Glasses
She is
Smoke
Drink
7 February
165 cm 5' 5''
64 kg 143 lbs
green
blonde
slim (slender)
No
right-handed
No
Socially
Occupation
teacher, have my own company for Kid's Education and Entertainment
Marital status
Single and No children
Want to have children?
Yes, 2
I'm looking for
Marriage, Romance, Friendship, Relationship, Dating, Traveling
Share your love with Yana!
Share your love with Yana!
Birth Date
City
Height
Weight
Eyes
Hair
Build
Glasses
She is
Smoke
Drink
I'm looking for
7 February
165 cm 5' 5''
64 kg 143 lbs
green
blonde
slim (slender)
No
right-handed
No
Socially
Marriage, Romance, Friendship, Relationship, Dating, Traveling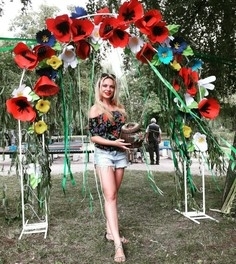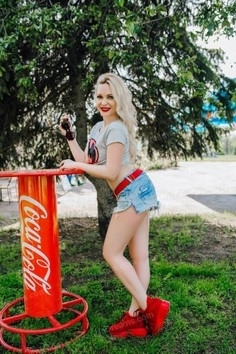 The type of man that I desire
Firstly, he should be healthy in his Soul and physically). Clever, successful, not lazy, he shouldn't prohibit me to do what I want in my free time. As I like fast driving, he should also be adventurous in his heart.
What I do in my leisure time?
In my leisure time I like to relax in SPA or go to gym. I prefer fitness and dancing. I am a very active lady and have so much energy in my Soul and Heart and will be happy to share everything with my man.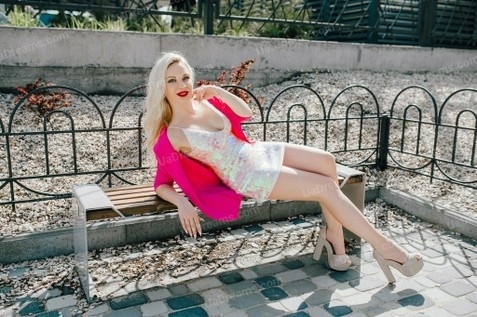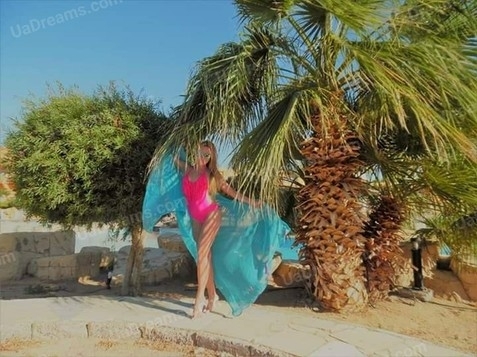 My future goals are
In future I would like to be a successful person, have a big family, continue and develop my job.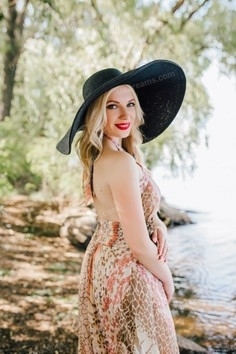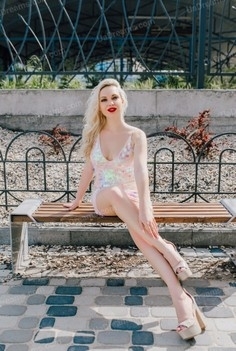 About my family
In my family I am only a 1 child. My mum is a business woman. My father is a head in a guard firm.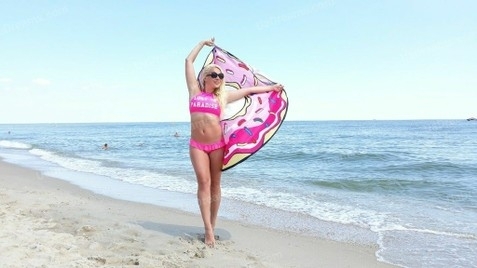 How would I describe myself
I am a very open, faithful and frank person. I want to create a family and enjoy every day together. I like dancing and photographing.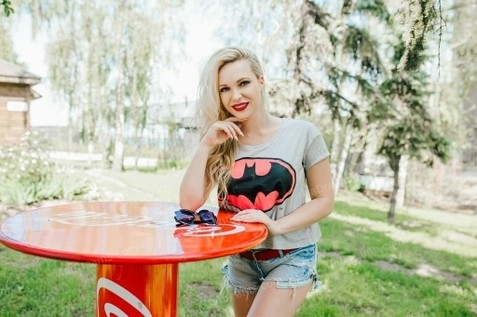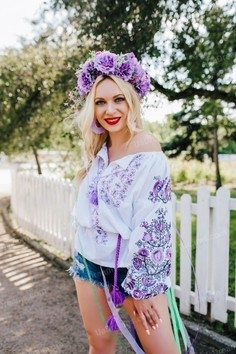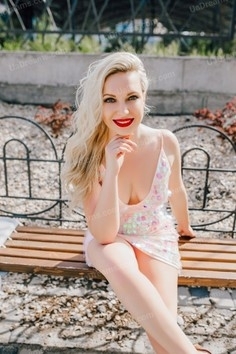 My typical day
I wake up at 7 o'clock. I drink coffee, do makeup, drive to work which starts at 9 o'clock. From 1 till 3 l have a break, at that time l like go shopping or meet with my friends for lunch. At 7 o'clock I finish my work and 4 times a week I go to the gym. Then at 9 or 10 I turn home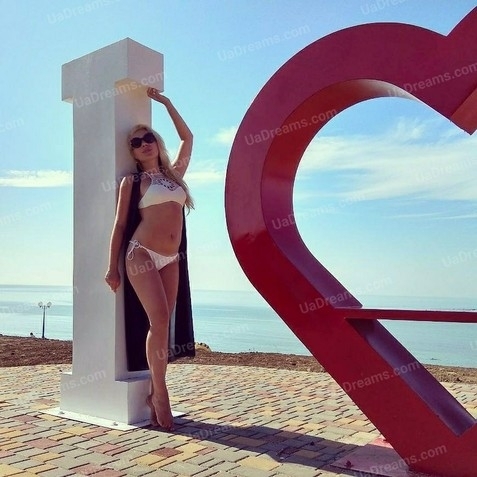 Our personal opinion of this Lady
A very serious Lady. She has a charming smile and very nice voice. She is very pretty. A successful teacher who works with children.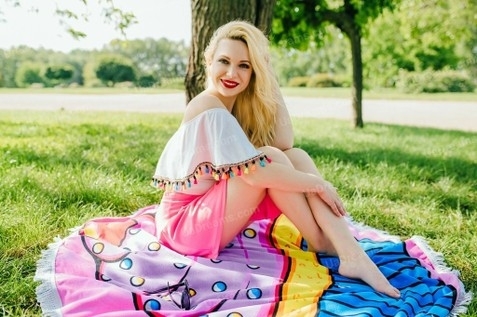 Lady will meet you in 11 hours Good luck!
Lady wants to chat with you in 11 hours
Lady offers to move chat for 11 hours
Lady declined invitation, but explains why:
Thanks but I can't come. Thanks though! Appreciate it!
She's online and waiting for you!
Lady is late, will be at 12:30