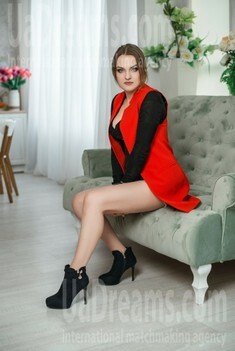 Our personal opinion of this Lady
This lady is very family oriented. Her beautiful eyes, her smile are impossible to miss. Yana is full of strength, emotions and she is very soulful.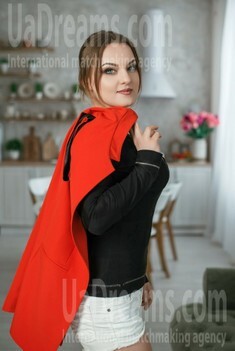 What I do in my leisure time?
Every person has its own preferences and favorite activities. One does not need anything else, some like to sit at the computer and look through the pages of the Internet. Someone likes reading books and magazines. And nothing around they no longer hear and see, they are busy with an interesting plot of the work. And some of people like just walk and visit gym. Personally I have a lot of favorite things that I can do with great pleasure in my leisure time. I like to spend my free time with my large family. It is very interesting for me to talk with my mother, I asked her about everything, and I will definitely get the right answer to any question. I am interested in many things because I raise my son alone. Mom knows a lot of things, I also want to be like her. I like to spend my free time in the kitchen. After all, my kitchen is a real center of the house, where warmth and comfort always reign. I like to cook, especially if it is something new. I like to experiment and try to cook different dishes from different cuisines of the world. For this, I also specifically go to the store, choose the products that I need in the recipe. How nice after the completion of preparation to make all your family a surprise in the form of a new dish. I try to decorate it very nicely and present it on the table in a beautiful dish. Another of my favorite activities is spending time with my son. He is still very small, he is only four years old. But, he is a very interesting child, funny and curious. His curiosity knows no limit, everywhere he has to check everything, look through all the lockers he can reach. And what a pleasure to see the sincerity of his eyes! I also like to go with our whole family on the nature. We live not far from a beautiful and pure forest and try to do this more often. Fresh air, family near, what else do we need? But, I want to feel my man next to me, with my son.
See her fascinating movements and charming smile...
Feel as if it was your first date with this lady — it is worth 1000 pictures!
Watch this video for FREE
How would I describe myself
I am very friendly, kind and positive lady. I like to enjoy my life and have a good attitude towards other people. After all, doing good things to people, we get more positive, kind in our lives. I am open to pleasant moments, romance and care. I like everything new, interesting and exciting. I want to find a man and I really need a good feeling. I would like that we both loved this life, shared our common goals and desires in it. I think that nobody should feel lonely in this world and nobody deserves to be lonely. We all need love and happiness. I am ready and want to share my mood, happiness, care and love with a man who is also tired of being incomplete in this life!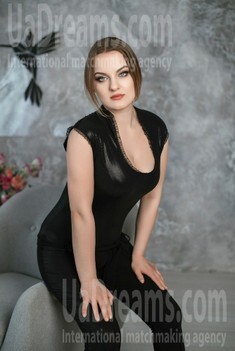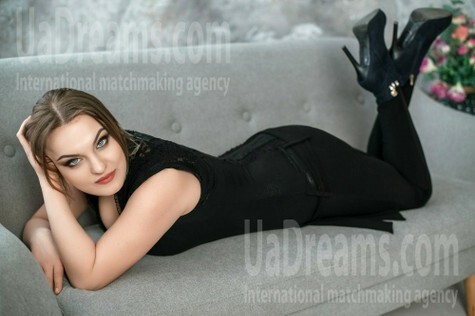 My future goals are
Family is the most valuable thing in life. I dream of a big family. I am sure that I will find such a man on the path of life who will share with me our desires. I am ready to become a faithful and wise wife, to share in half with him all the joys or sorrow. To be one with him, one soul. Mutual understanding and respect are the foundation of a strong and happy family. And I want to have many children, if my man is not against of my desire because children are such happiness! I want to know that my love has a sequel. And the embodiment of this continuation - small copies of my loved one. I will cook for my man breakfasts in the morning. Probably, it is happiness, to braid the daughters' pigtails, and for the boys and the beloved man to iron the shirts, to tie the ties. We will have a spacious house, and in the dining room there will be a large round table at which we will gather with the whole family every day. In the yard we will have a swing. And we will have a big dog, who will become not only a security guard, but also another family member. I believe that children should be taught to love all living things, to be humane, not to teach them to offend those who cannot stand up for themselves. This is hard work, but I'm sure I can achieve it. I will be proud of my children and my man! My dear man if you read my profile now, please feel my desires and write me! And maybe you also see our future the same as me?
The type of man that I desire
I would like to meet such a man, in whom I could feel a good sense of humor, care and most importantly love. I really want that we inspire each other because only love gives such feelings. It is important for me that a man could find contact with my son, become an example for him and adequately educate him. I want to feel my man's romantic, spontaneous actions. After all, I am confident that I will motivate my man and charge him positively. We will always find something to talk about and be able to laugh. I do not like rudeness, selfishness! A man whom I want to meet so much, do answer me and let's be the happiest people in this world!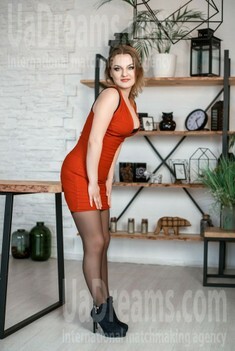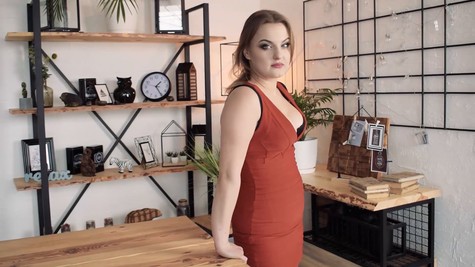 Get a much better idea of the lady's personality!
Discover her life and secrets no other men know :)
It's intriguing like finding an unknown world...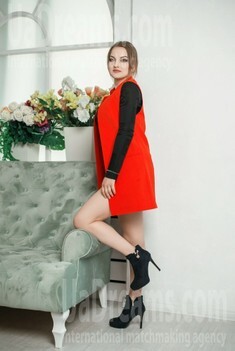 My typical day
My morning starts early at 7 am. I wake up going to the shower and making breakfast for my little man. I like to start my day with a good mood and a delicious cup of aromatic coffee. When the breakfast is ready, I help my son to get ready to kindergarten and we love talking and smiling on the way. I think that it is very important to charge him with a positive because it is important for me to show him pleasant emotions and care. When I return home, I usually cook for the whole day and carry out orders for making clothes at home. I also like to listen to music, read books, watch TV or play with my cat.
About my family
I have a big family. It consists of my mother, father, my older brother, me, my son, and two younger brothers. My dad is a very serious man, he works in the military. And my mother is the most caring woman because she works as a nurse. My parents are kind, but rather strict in raising their children and grandchildren. They always give me and my brothers good advice! I can say that we are a very friendly family. My parents understand us at the first sight, and we help each other without further ado. I really want to invest all pleasant moments, emotion sin my family. I am sure that my future family will be just as happy, wonderful and special.