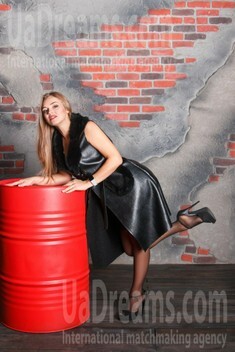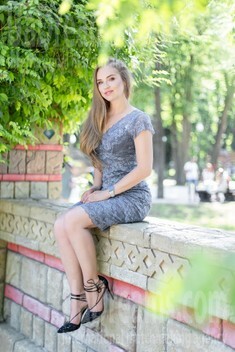 My typical day
My ordinary work day usually starts at 7 am, I cook a light breakfast for my children, take my son to school and then go to work. Around 7 pm I get back home after work, cook the dinner for all of us and start doing things at home! And weekends are always little adventures and holidays for me and my family! We never stay at home on these days, we go to cinemas, theaters, amusement centers, meet friends or go for picnics...:)
See her fascinating movements and charming smile...
Feel as if it was your first date with this lady — it is worth 1000 pictures!
Watch this video for FREE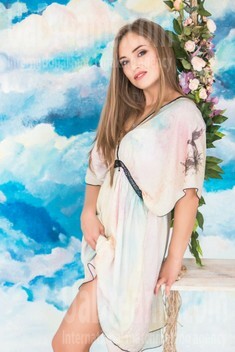 The type of man that I desire
I'm not looking for a perfect man! I want to meet a usual man, who can love and cherish his girl and for whom his family and beloved will always be at the first place! Despite my life experience and that life was not always kind to me, inside I'm a tender and vulnerable girl and I want to meet a man with whom I can be tender, passionate and loving girl... I want simple woman's happiness, I want a caring and loving man next to me! :)))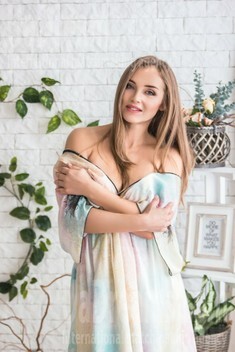 What I do in my leisure time?
I have a lot of hobbies and I always know what to do when I have free time! I live in the house with a big garden and work there with pleasure, I grow different plants, vegetables and fruit. I also love spending time with my dearest and nearest people-with my children, because children are the flowers of our lives, our future and happiness! I also love picnics, picking up mushrooms, trips to the seaside, active leisure, sports-all these things give me joy and energy! And of course like every girl I adore shopping...:)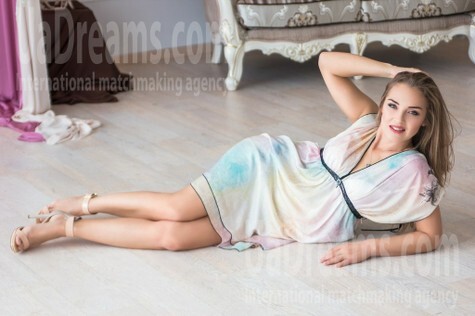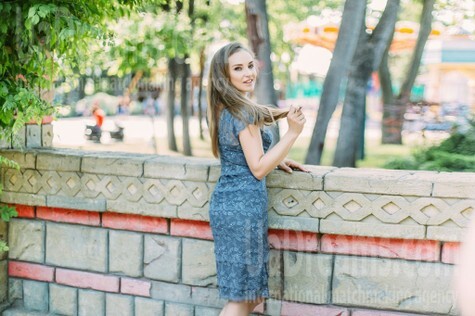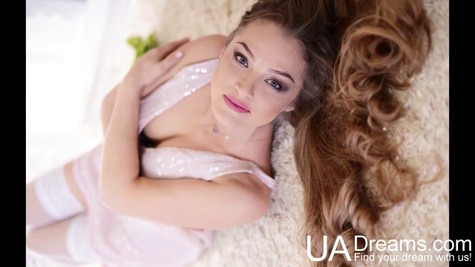 Get a much better idea of the lady's personality!
Discover her life and secrets no other men know :)
It's intriguing like finding an unknown world...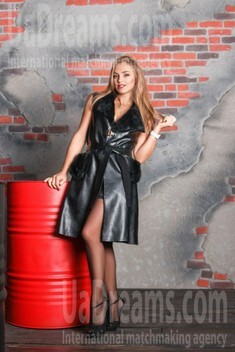 How would I describe myself
What can I tell you about myself...)) I don't like talking about myself a lot..:) I think that after reading my profile and seeing my pictures you have an impression about me and I will be happy to get to know you better...:) I'm very open to talk to, I always try to find something positive even in the hardest situations and if you feel something special, like attraction reading my profile or looking at my pictures, please don't miss your chance to happiness - WRITE ME A LETTER!!! :)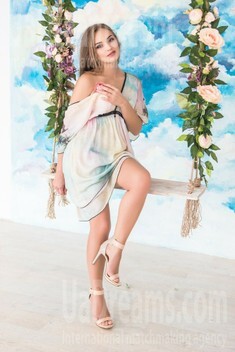 My future goals are
Мммм..the goals of my life...:))) I'm an all-sufficient girl, I have two wonderful children, good job, house, dog...:) but I don't have the most important point of the life, the beloved and loving man... I want to meet a man who will always be next to me... I want our hands to become the one whole and our hearts to breathe in one blast of passion! I want to get hot because of your tender hands... I want you to look only at me sincerely and romantically, and I would be flying in the skies of happiness...:)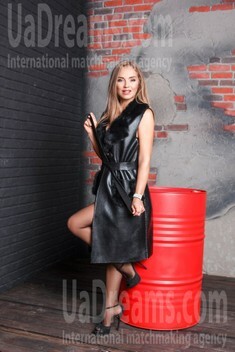 Our personal opinion of this Lady
Very beautiful, nice, talkative but at the same time a young woman with very serious intentions... Looking at her, her energy and her charming smile you would never think that she is a mother of two children and that her life hasn't always been easy... She looks very young and even Hollywood actresses can envy her beauty and charm! She knows very well how to make home cozy and sincerely believe in love and faithfulness in relationship!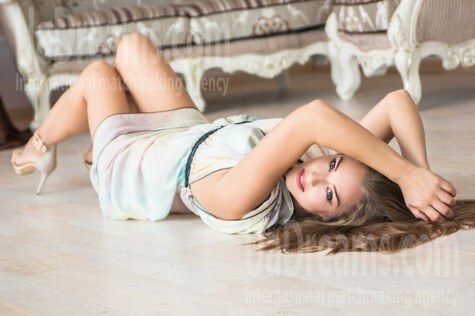 About my family
I'm divorced, but I have a wonderful family which consists of my children, my daughter and son! I'm also in good relations with my mother, who doesn't live with us, but she visits us often and helps me with my younger kid! Our friendly family needs a real man, who will love all of us, surround us with care and tenderness and he will never be disappointed with what he gets in return...:) in exchange for we will give you love, friendly family and real happiness!