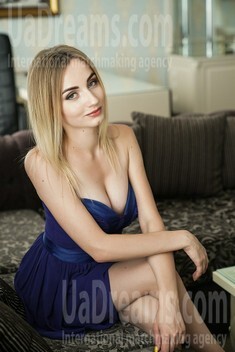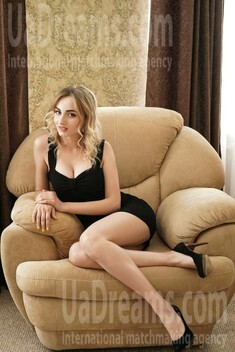 Our personal opinion of this Lady
The lady is sweet and sportive, she is very creative and with good imagination and sense of humor. She is beautiful and her positive energy fills the room when she comes into it.
See her fascinating movements and charming smile...
Feel as if it was your first date with this lady — it is worth 1000 pictures!
Watch this video for FREE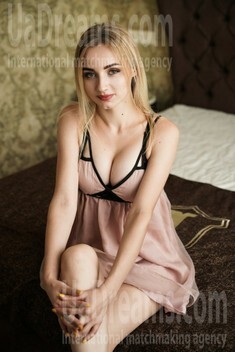 Domestic abilities
I can do anything what is necessary to make the house comfortable, beautiful, peaceful. I love cooking and I like to try to make something new, I do cleaning and ironing and everything else. These are things which I am sure every person can do if there is a wish. I just want to fill the house with positive emotions and energy so all members of the family feel happy, protected and cheerful.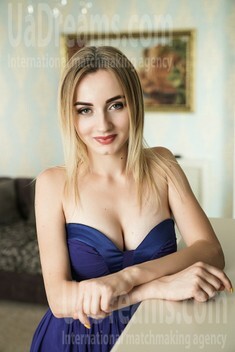 My typical day
My days are very usual, in the morning I go to gym to work out and this gives me energy for the whole day. The most important in training is regularity. Once you miss a work out then you have to work out twice more. After that I go to the sewing factory and work there. My job is very interesting because it is something I like to do. In the evenings I like to catch up with friends, have a cup of tea or just a nice walk. I also like walking alone in the park or along the beach. It is relaxing and gives opportunity to think about life.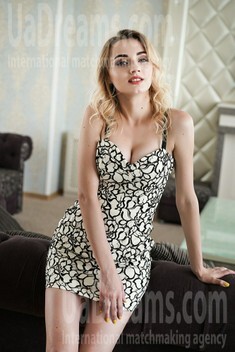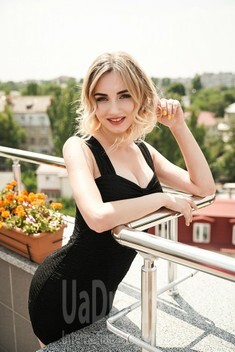 How would I describe myself
I am fun positive optimistic person. I like to do sports, spend time with family and friends, I like my job and what I do. I am a creative person and I like everything beautiful. I think moving is living, that is why I like to stay active, learn more and do more interesting things.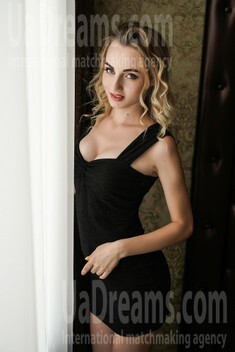 What I do in my leisure time?
I love sewing - it is my biggest hobby and my profession. I like to create new wonderful things, I like to try something new and then to see the results of my work. Sewing is very relaxing for me and when I do that I devote all myself to it. Also I like sports a lot! I think healthy body makes the mind healthy as well. I work out a lot in gym and it has become a big part of my life over the last few years. I like to watch movies at the cinema, I think there is a special atmosphere there and I love the smell and taste of popcorn. I like to spend time with family and my sister - we always have enormous fun!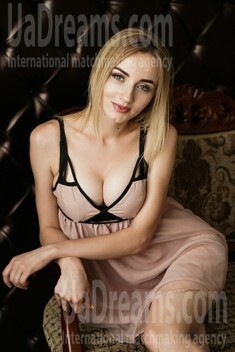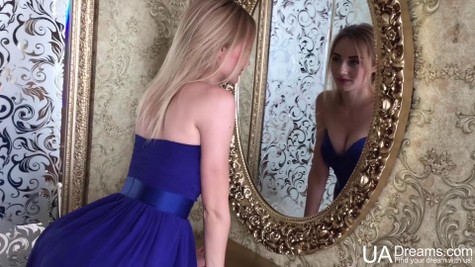 Get a much better idea of the lady's personality!
Discover her life and secrets no other men know :)
It's intriguing like finding an unknown world...


The type of man that I desire
I am looking for a confident, family-oriented man, for the man who knows what he wants, knows how to reach his goals and how to treat a woman. I wish him to be responsible and caring, man who can make me smile and laugh, who can make me feel comfortable and pleased. Sense of humor is important for me, I want to have a life full of positive emotions and I will do my best to make my man's life happy. Love is a mutual thing, it is when you see the person and your heart starts jumping, it's when you want to do everything possible to see the smile on the face of your beloved person.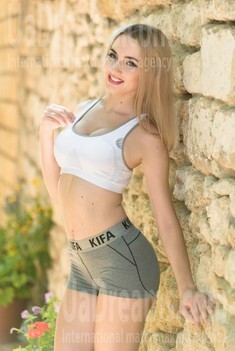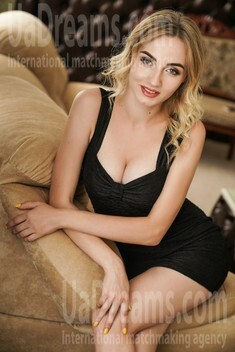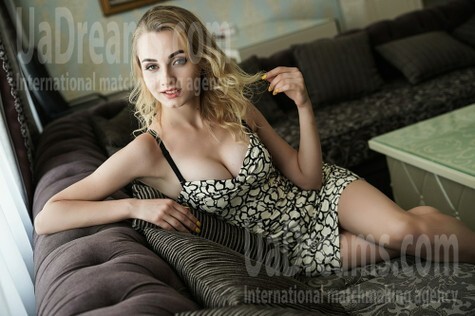 My future goals are
I like to set goals and reach them, my goal number one is to find a good man to share life with, to be happy together. I also want to realize myself in creative sphere. I like sewing and that brings me great pleasure, so I want to continue doing that, to improve my skills, to reach some good results in that field. I wish to travel with my man, to get some adventures together, I think it is so romantic to experience new feelings in life together, to learn something new together and share adventures together.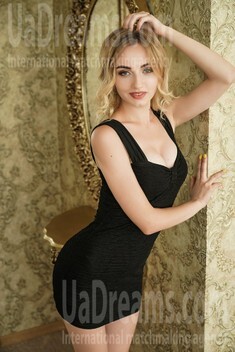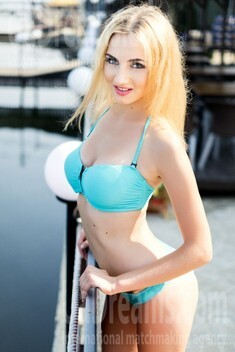 About my family
I was born and lived my life in the village. I come from a very big family. I have three sisters - so we are all four flowers for our parents. I have an elder sister and two very cute younger sisters with 14 and 17.5 years difference. I have very good relationship with my dad - he is the most important, the best person for me, I share everything what is going on in my life with him and we are very good friends. I want big family for myself as well, I want to create friendly and happy atmosphere in my future family so my beloved man felt like in heaven:)