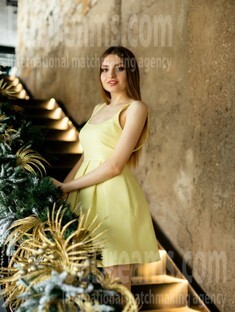 About my family
My family consists of five members: father, mother, younger sister and brother and me. I'm the oldest child in a family. My family is very friendly and optimistic, we are open to each other. We accept each other's positive and negative sides and are always ready to support and help. But the best relations I have with my mother, I always discuss different situations in my life with her, she is my main adviser :)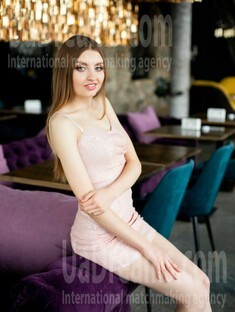 Our personal opinion of this Lady
She is smart, calm and sincere. She is looking for an honest and reliable man to start a relationship and create a family. Yana is a reliable, interesting and trustworthy person with sensible purposes for future. Maybe she is waiting just for your letter.
See her fascinating movements and charming smile...
Feel as if it was your first date with this lady — it is worth 1000 pictures!
Watch this video for FREE
The type of man that I desire
I see my man with such qualities as sense of purpose, respect, all-sufficiency, sense of humor and of course readiness to create a family. I don't have such bad habits as smoking and drinking alcohol, so I want my man not to drink alcohol and smoke as well. I see my man as a vegetarian. I also want my man be in good shape with the height more than 175 cm. As I like traveling, I wish my man like it too, I think it would be nice to explore the world together, do you?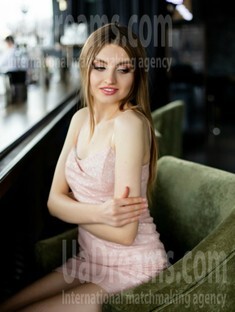 How would I describe myself
I can describe myself as honest, open-hearted, humorous and creative. I like to try new things, express myself, travel and meet new people. I take life as a kind of game, so I try to take it easy and not to create problems from nothing :) I'm vegan, so I eat neither meat or fish nor dairy products.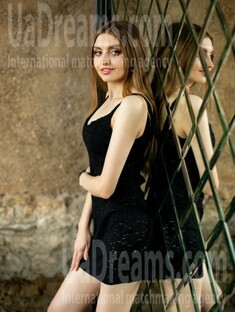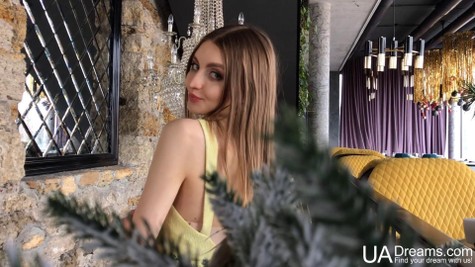 Get a much better idea of the lady's personality!
Discover her life and secrets no other men know :)
It's intriguing like finding an unknown world...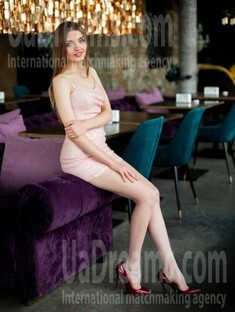 What I do in my leisure time?
In my free time I usually read books or listen to audiobooks. I also often attend different educational courses. I like traveling as well, but unfortunately I haven't had an opportunity to travel abroad, so I'm exploring Ukraine now. It has many interesting places. I think it's important to learn something new during the life, so I try to catch every opportunity to develop my outlook. I also like meeting my friends and relatives, we always have great time together and I do enjoy their company.
My future goals are
I think one of the main things in life is to set the goals for future and of course reach them. As for my goals for the nearest future, first of all I want to create a happy family. I think that with support of my soulmate I can do everything! And I will support my man in his beginnings as well. Moreover, I would like to become a professional in my field and step by step go to it. Also my goal is to create my personal online-business. And I really want to learn how to sing :)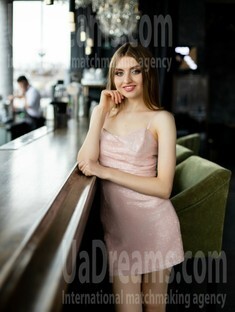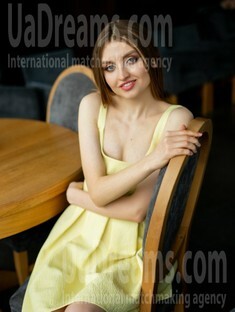 My typical day
I wake up usually at 8 a.m, do morning exercises, have breakfast and start working. If I don't have many orders at work, I prefer to spend this time to watch some online educational courses. In the afternoon I go shopping and cook some food and evenings I prefer to spend with my friends. We usually go out somewhere if the weather is fine or go to the cafe.