Birth Date
Height
Weight
Eyes
Hair
Build
Glasses
She is
Smoke
Drink
14 December
162 cm 5' 4''
64 kg 143 lbs
blue
black
petite
No
right-handed
No
Socially
Field of work
Administrative
Occupation
restaurant manager
Marital status
Divorced and I have children / 1 girl
Children age
23 y.o.27 June
Want to have children?
maybe
I'm looking for
Marriage, Romance, Friendship, Relationship, Dating, Traveling
Share your love with Yana!
Share your love with Yana!
Birth Date
City
Height
Weight
Eyes
Hair
Build
Glasses
She is
Smoke
Drink
I'm looking for
14 December
162 cm 5' 4''
64 kg 143 lbs
blue
black
petite
No
right-handed
No
Socially
Marriage, Romance, Friendship, Relationship, Dating, Traveling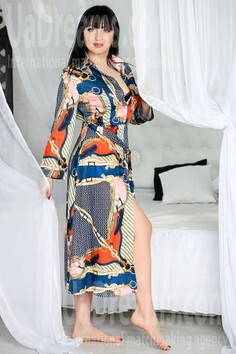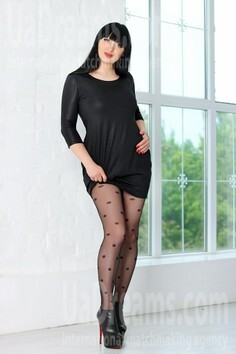 My future goals are
First of all, my biggest dream and goal is to find a special man, to fall in love and create a family :) Family is the most important in life and it is always going to be my main priority. I hope to live in harmony and understanding with my special man, to create our own special family traditions:) My other dream is to start my own little business like a coffee shop or a small family bakery. Wouldn't it be great? :)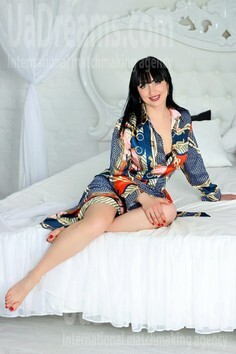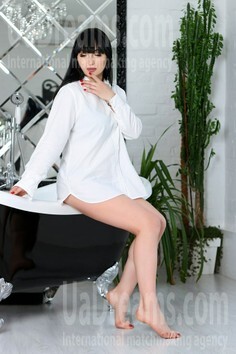 My typical day
I start every day with exercises, shower and a cup of aromatic coffee. Then I usually check my mail before going to work. My days at work can be very long and not always scheduled, but I love what I do, it is always interesting to meet and interact with new people. I like making clients of our restaurant happy :) If I have enough time left after work, I can practice sports, go to the cinema, meet friends or spend time with my daughter if she has time to meet me :) I love to end my day with a long bath and an interesting book.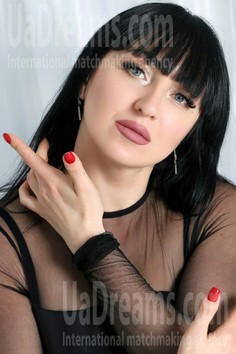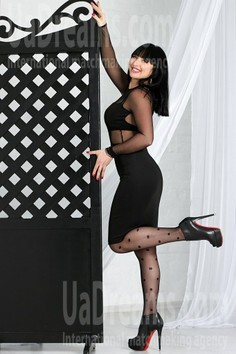 About my family
I grew up with the most amazing and wise woman - my Granny. She raised me alone and I appreciate her efforts very much. She did everything possible and impossible to help me in everything and she always had an advice for me, I am always able to rely on her and we are very close. I admire her wisdom! Thanks to her I grew up the way I am, I appreciate family values and traditions. I have a daughter who is independent now and is a very bright and active young woman. I am very proud of her. We have very close and loving relationship in our little family and help each other with everything we can.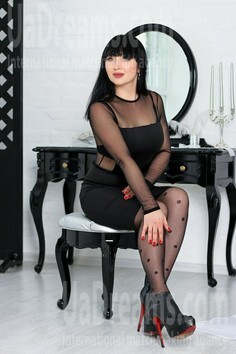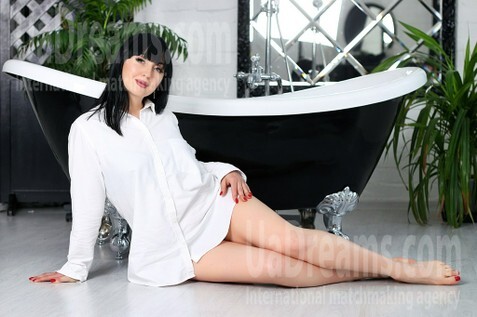 The type of man that I desire
I am looking for a strong and self-sufficient man. I need someone serious and responsible, who is as good as his word. At the same time he should be romantic and tender, kind and sweet. I am dreaming to be his Muse, to finally be able to feel weak as a woman in his arms. I need someone who is going to make me feel safe and secure. I am ready to make my man happy and I expect the same in return.
How would I describe myself
I am a very open and positive person. I am very trustful and sometimes it played a cruel joke with me, but still I want to see good in people before they prove negative. I am romantic and sentimental, kind and gentle, but at the same time I am ready to stand up for my close people anytime. I have a loving heart and am just looking for someone special to share it with.
What I do in my leisure time?
I am an active person and don't like being bored, so I like trying new activities. I like sports, visiting personal and professional development trainings, handiwork, reading, cinema, spending time in the nature. I love travelling and exploring new interesting places and dream to do it more! It would be perfect to explore the world together with my special man in the future!
Our personal opinion of this Lady
A very kind and cheerful woman with a bright smile and warm heart.
Lady will meet you in 11 hours Good luck!
Lady wants to chat with you in 11 hours
Lady offers to move chat for 11 hours
Lady declined invitation, but explains why:
Thanks but I can't come. Thanks though! Appreciate it!
She's online and waiting for you!
Lady is late, will be at 12:30