New lady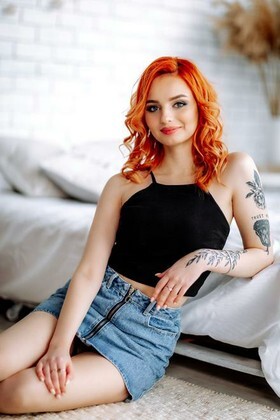 poltava
Birth Date
Height
Weight
Eyes
Hair
Build
Glasses
She is
Smoke
Drink
11 July
170 cm 5' 7''
53 kg 117 lbs
green
red
slim (slender)
No
right-handed
No
Socially
Marital status
Single and No children
Want to have children?
will decide with my husband
I'm looking for
Marriage, Romance, Friendship, Penpal, Fun, Relationship, Dating, Traveling
Share your love with Yanina!
Share your love with Yanina!
Birth Date
City
Height
Weight
Eyes
Hair
Build
Glasses
She is
Smoke
Drink
I'm looking for
11 July
170 cm 5' 7''
53 kg 117 lbs
green
red
slim (slender)
No
right-handed
No
Socially
Marriage, Romance, Friendship, Penpal, Fun, Relationship, Dating, Traveling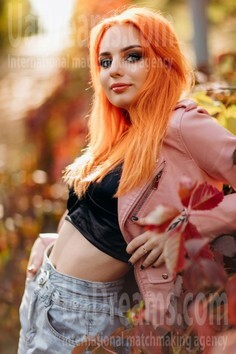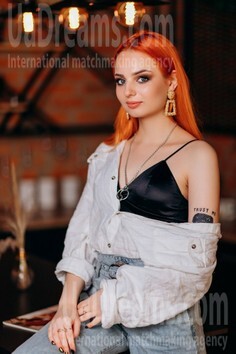 My typical day
My day starts early in the morning, first of all, I go to the shower and do my makeup, then choose my look for today and prepare breakfast, on the way to university I buy coffee at my favorite coffee shop and tune in for a good day, meet with friends near the university and go to classes, after classes, I go home and cook dinner, eat, talk to my mother on the phone and do my homework, depending on the weather, I can go shopping or go to the cinema with my friend, walk around the city or watch the sunset on the seashore, I like to come there and write poetry, before going to bed I read a book or watch a movie.
My future goals are
I want to graduate from the university and find a job as a journalist, I dream of writing my book and learning English, I enjoy my life and I am confident that everything will happen on time, I want to buy a car and have a cat. I really love animals, I am a purposeful person and I am sure that everything will work out for me if we talk about my personal life, then I want to find a man older than me who will love me and take care of me, despite the fact that I am still young my heart has already been broken and I hope that next time this will not happen again, I want me to have my family, husband and two children who will love and support me)
About my family
I love my family very much. Unfortunately, my most beloved person has already died, my grandmother was a very important and close person, but she fell ill and died. My parents divorced when I was small, my mother had a new husband and she gave birth to a brother for me, I love my little brother very much, I have a good relationship with my mother and her husband, we always support each other. I talk to my dad and I think that we are very similar, we are very close. I want to become the same good mother for my children and I hope that my children will be happy too)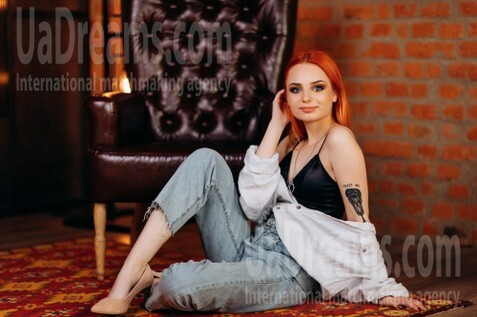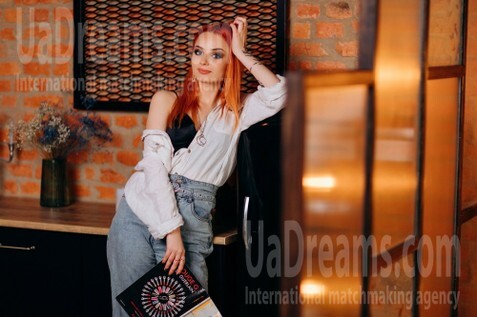 How would I describe myself
I am a very kind and cheerful girl, sometimes I am not confident in myself, but I am working on it, I love adventure and fun, I like to joke and laugh, I think this is very important, family values ​​are very important to me, I have a younger brother, he is 17 years younger and I really love children, some people say that I am too young, but I am already an adult and I can make informed decisions, I am very romantic, I want to find a man with whom I can start a family in the future, I think I will be a good wife, I love to cook, and I like when my friends and relatives come to visit me, I like to make gifts for them)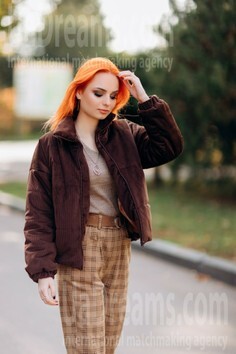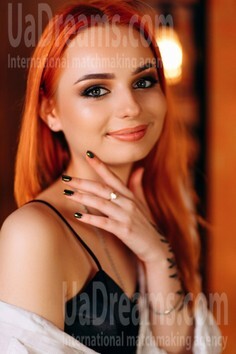 The type of man that I desire
I want to find a man who will be older than me, he must be responsible, kind and honest, and love me more than anyone else) I am a very romantic girl and I hope that my man will be the same, I love adventure and spontaneity, I like to take photos, so my loved one will have to take a lot of photos with me, I want us to teach each other something new and support each other, passion in a relationship is important for me, I hope that soon I will find my love, I do not care how my future boyfriend will look like, height and hair color do not matter.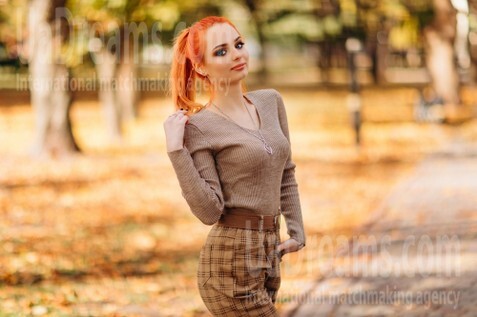 Our personal opinion of this Lady
A very wise, cheerful girl, she knows what she wants and is ready for a family, despite the fact that she is still young, very smart and responsible, I hope she will find a man on our website who will take care of her. A man will definitely not be bored with her.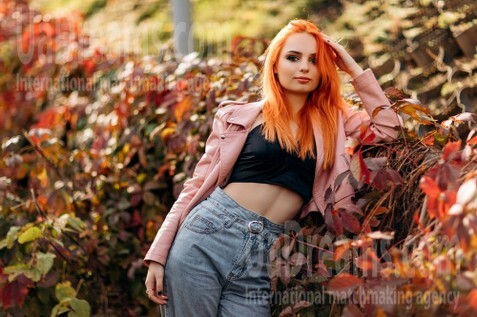 What I do in my leisure time?
Since I am a journalist, all my free time is spent talking with people, while I am not working in my profession, but I like spending time with friends, going to the cinema for the premiere of a movie, reading books, going to a cafe, drinking coffee and sitting on the beach in the evening, looking at the sea, I like close conversations, in the summer I like to sunbathe and try something new, I like to drive a car around the night city and listen to my favorite music, I like to travel, especially when the trip turns out to be spontaneous, I write poetry but I'm afraid to show it to someone, maybe one day I will write my book.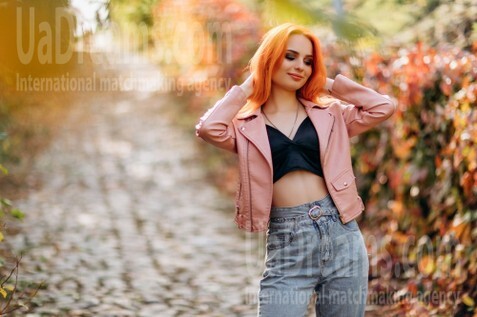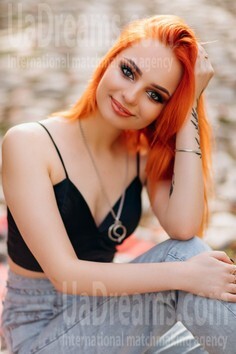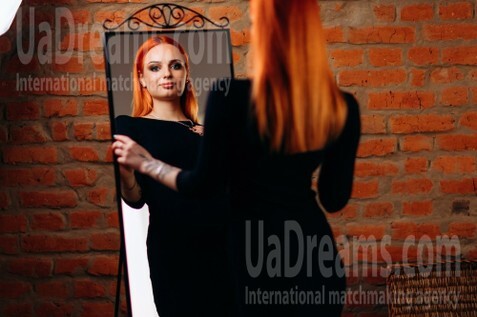 Lady will meet you in 11 hours Good luck!
Lady wants to chat with you in 11 hours
Lady offers to move chat for 11 hours
Lady declined invitation, but explains why:
Thanks but I can't come. Thanks though! Appreciate it!
She's online and waiting for you!
Lady is late, will be at 12:30