Birth Date
Height
Weight
Eyes
Hair
Build
Glasses
She is
Smoke
Drink
15 May
165cm 5' 5''
48 kg 106 lbs
hazel
black
slim (slender)
No
right-handed
No
Never
Occupation
primary school teacher
Marital status
Divorced and I have children / 1 boy
Children age
5 y.o.21 September
Want to have children?
will decide with my husband
I'm looking for
Marriage, Romance, Relationship
Birth Date
City
Height
Weight
Eyes
Hair
Build
Glasses
She is
Smoke
Drink
I'm looking for
15 May
165cm 5' 5''
48 kg 106 lbs
hazel
black
slim (slender)
No
right-handed
No
Never
Marriage, Romance, Relationship
Occupation
primary school teacher
Marital status
Divorced and I have children / 1 boy
Children age
5 y.o.21 September
Want to have children?
will decide with my husband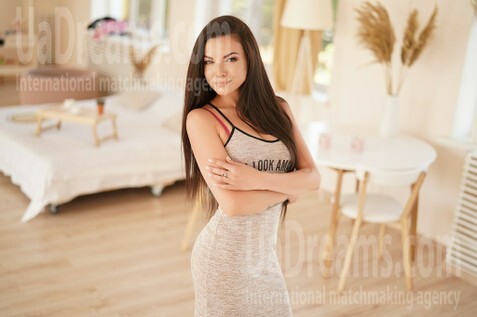 About my family
My family includes my son Nikita and me. I grew up as a daughter of militia officers, consider myself a native-born Ukrainian. The main values of our family have always been mutual understanding and support. My mother is a person whom I trust the most. We are like friends and she is the closest person for me.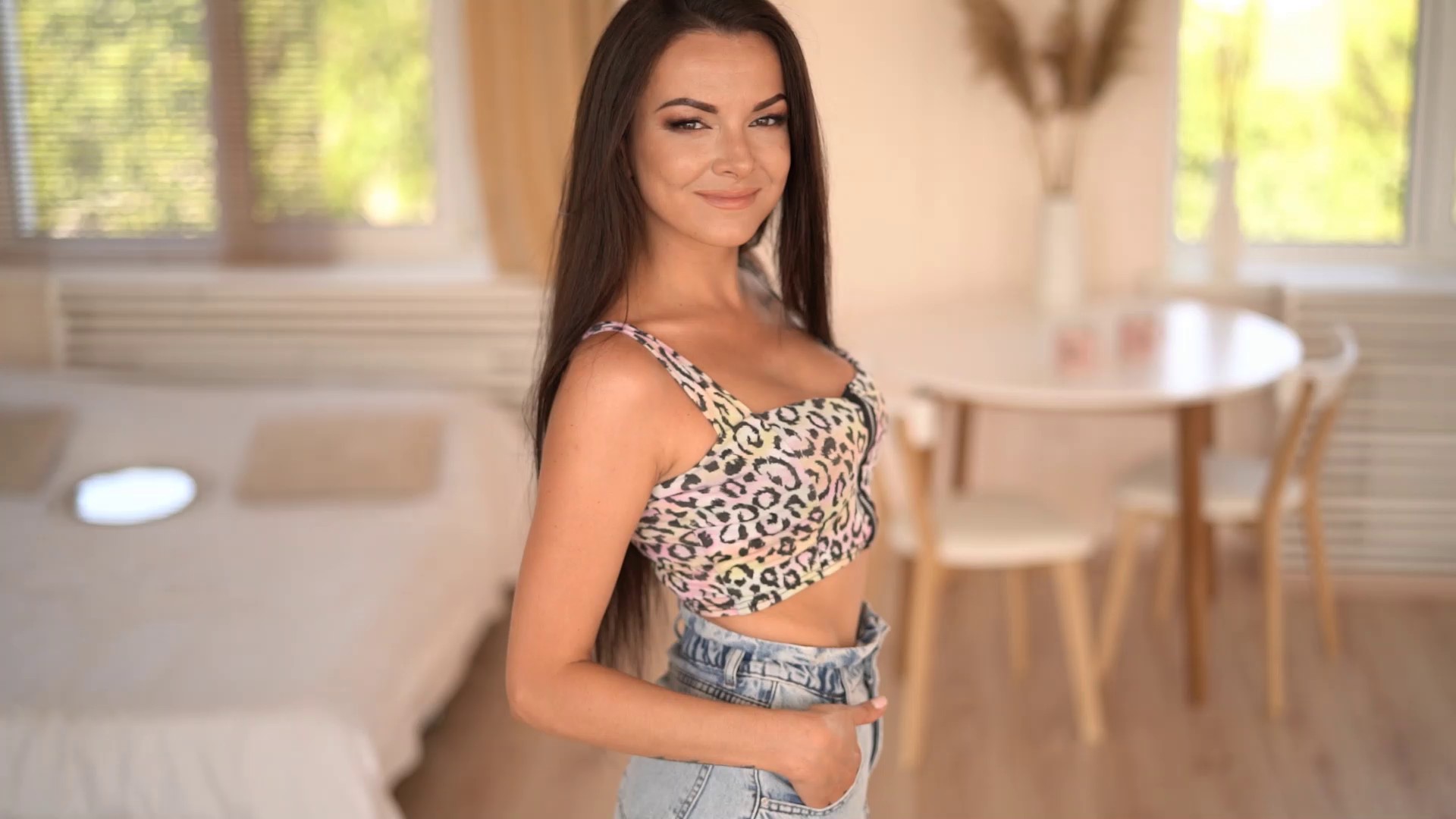 What I do in my leisure time?
I enjoy going for a walk with my son Nikita and overall spending time with him. I also try to keep fit, that is why I go to the gym regularly. I like cooking different food, listening to different music genres and watching detective movies.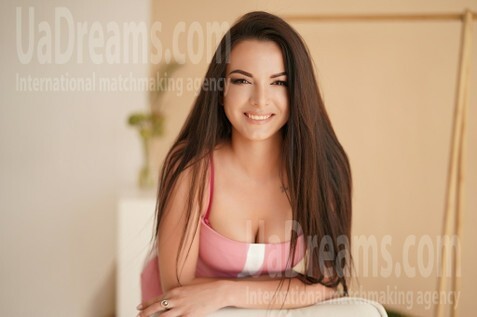 The type of man that I desire
The man I desire to find is reliable, goal-oriented, kind, generous, loyal, ambitious, humorous, caring, manly, confident. Things that I would cherish in my family life with such a man are trust, mutual understanding, support and trust, love, prosperity. In my opinion, betrayal cannot be forgiven - if a person cheats once, it will happen again. Traits I would hate to see in my man are greed and vanity. I already have such an experience - my ex-partner had no desire to earn money and support his family. And I am quite afraid to stay alone.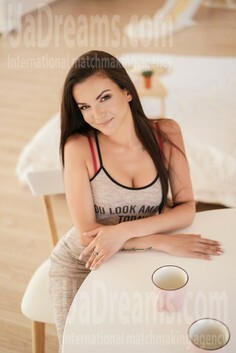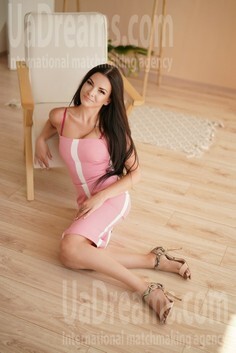 My typical day
I wake up early about 7 in the morning as my son also likes to wake up early. We cook breakfast together and I drive him to the kindergarten. Then I have some free time for myself, and for some house work.It is a pleasure to cook every day something new for the dinner and my son enjoy this much. At this period of my life I try to find a job that is why sometimes I attend some interviews. In the evening I bring Nikita back to home, we may go for a walk, or my relatives may stay with him and I go to the gym, or read the book or watch a movie.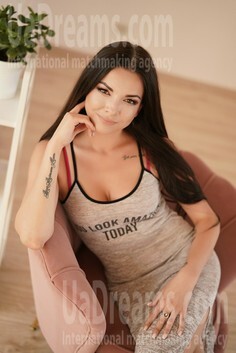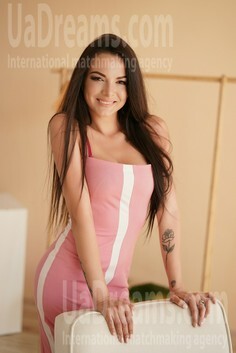 My future goals are
My main goal in life is to start a true, loving and supportive family with a person I can trust and rely on. I would also like to find a job I would enjoy doing every day with all my energy and passion. I wish I had a cozy house to create comfortable atmosphere for every member of my family. Maybe I will write my own book and it can become a great start for me as a writer, who knows? Another great goal for me is to start my own business - I have always dreamed of a sweet shop to bring joy to all my guests.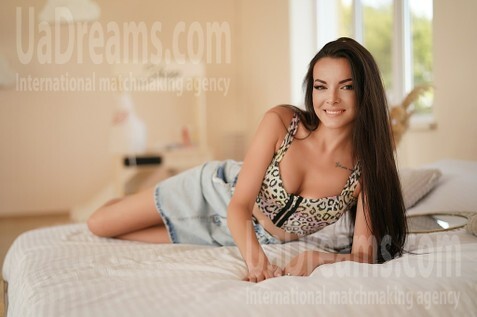 How would I describe myself
I enjoy lilies and roses. I am quite a sweet tooth. My favorite fragrance is Givenchy's "Angel and Demon". My favorite book is "Master and Margarita" by M. Bulgakov. Among drinks I prefer non alcohol mojito. I listen to different music. I am not picky at dishes, eat anything. My favorite color is black.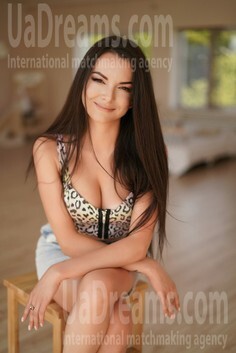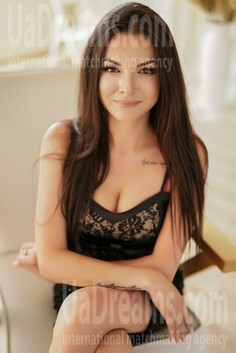 Our personal opinion of this Lady
Zhenya is a sociable, nice and admirable young lady and we wish her all the best in her search for true true love. Her life motto is "Never give up on your way to the goal you have been dreaming of!" Zhenya claims to have a bright, tolerant and passionate personality.