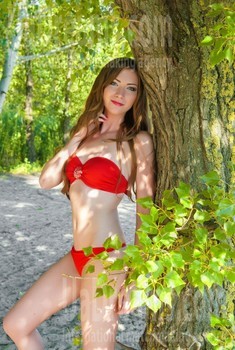 The type of man that I desire
I would like to meet an intelligent, reliable, fair, honest man. I know that I can make him happy and find happiness in marriage. I will be a support for my husband and together we will create a strong and united family.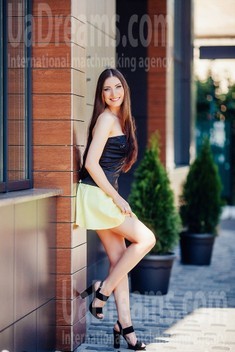 Our personal opinion of this Lady
This lady is a romantic, tender, feminine and a little shy woman. Serious in her searches and very persistent;) She knows what she wants.
See her fascinating movements and charming smile...
Feel as if it was your first date with this lady — it is worth 1000 pictures!
Watch this video for FREE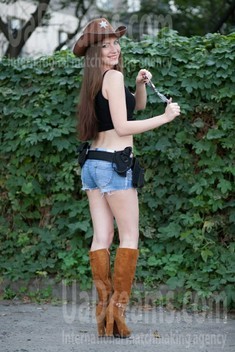 About my family
I was lucky to be born in an intact family. Аll my life my brother and I were surrounded by love, care and understanding. My father was my mainstay and a model of masculinity. He always took care of my mother dearly and they have lived in harmony for 25 years. Mom - my best friend, she always respects to all my thoughts and decisions, and I can safely tell her everything. The elder brother married a few years ago and they had a little girl - Sofia, and this incredible happiness when there is a child in the house. Due to the fact that the parents have given me, I know what should be a real family.
What I do in my leisure time?
When I have free time I try to use it effectively, combining different types of activity, as I have so many plans and so many things still need to catch! I like to read a variety of literature, to plan my future ,walk in the fresh air, travel, swim, clean the house, get out with friends in hiking, cycling. Also, I set myself a goal to learn 4 languages: English, French, Spanish and Chinese. Languages ​​are very easy to me and I feel real pleasure when I do it. Except languages I learn the culture of the mentioned above countries.
Get a much better idea of the lady's personality!
Discover her life and secrets no other men know :)
It's intriguing like finding an unknown world...


How would I describe myself
In everyone's life there are many difficulties and many joys. And the most important thing - to understand that we are not alone. Because the best gift of fate when it is close to you is a person who support in difficult times and will share with you your concerns. In sorrow and in joy. That's why I joined this site. To meet my man and make him the happiest in the world. I believe that the family should be in the first place, and if we once have chosen a partner, then we have to go with him to the end of life.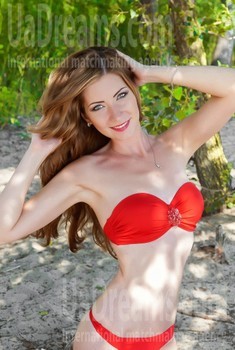 My future goals are
I want to create a strong family with my beloved husband abroad. My dream is to have a man that I could take care of. And who would take care of me. I think that's the most important thing in the world. If you have such a person, everything else in life will be very easy.
My typical day
I am pleased wake up early in the morning and doing fitness exercise. During warmer months, I like jogging in the morning. This gives me energy for the whole day. Then I go to the University. After classes, my friends and I often walk somewhere). Especially we love going to the movies, in a cafe, walking home, shopping, visit each other's homes) I come home when mom comes home from work and we share our impressions of the day. In the evening I prefer to stay at home because do not really like to walk when it is dark, and there are no reliable man next to me)
Domestic abilities
Housework is not my duty, but a pleasure. I like to be in motion, and something to do. Then I feel like a break from all the fuss, I am with myself, in harmony, and do useful things. I'm sure. that if I had a garden, I would have planted flowers there. Oh, another dream to have a vegetable garden!) What could be better than to grow fruits and vegetables by yourself