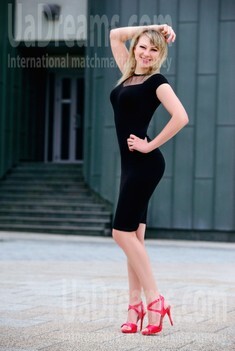 What I do in my leisure time?
All my leisure time I spend with my son)) We always have great time together) We can skate, play basketball or ride bikes! )) He is my secret of good figure--he doesn't let me lay on the sofa or just watch TV))) But when he goes to bed, I like to watch movies, read something interesting and surf the Internet). I enjoy being on the nature and have nice time there. I love cooking very much and I always try new recipes. ) Also I like to spend time with my friends, sitting at cafe and talking about life ).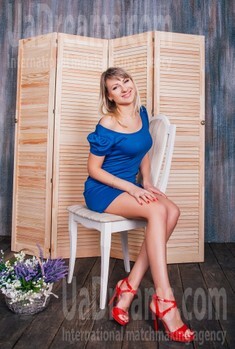 My future goals are
There are different goals in life and we add some all the time, something that we need on some period of our life! I have good job and the best son in the world)) I miss the last point to be totally happy--my beloved man, who will be my husband, true friend and lover for the rest of my life)).
See her fascinating movements and charming smile...
Feel as if it was your first date with this lady — it is worth 1000 pictures!
Watch this video for FREE
About my family
You know, family is the only thing that nobody can take it from you. My parents, younger brother and son are the most precious people in my life)) I can't imagine my day without calling my parents and asking them about their health and plans for the day. I always try to help when I can and spend more time with my family!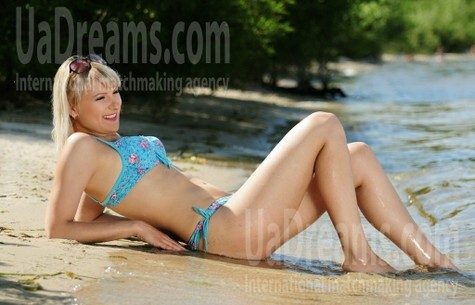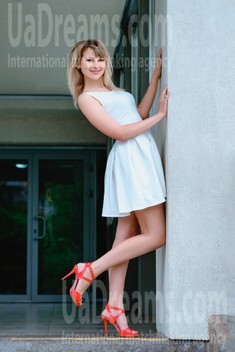 The type of man that I desire
I am not at the age when I need the imaginary prince and his horse(though I like animals))) I don't wear pink glasses either. I want to meet a man who knows how to treat a woman and who is old fashioned in some way))You will win my heart if you are honest , kind, decent with me. I like compliments and good sense of humour. Oh, I forgot to write the main component of the long lasting relations--LOVE)) I need to be loved ))I hope we will meet each other here and won't let go any more!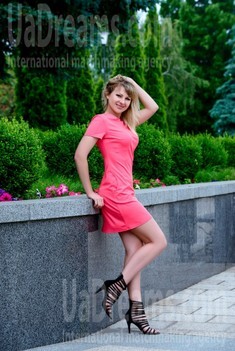 Domestic abilities
I think that my house should be clean. So I think every woman does it wheather she likes it or not, because her home is like a mirror of herself. Do you agree? I can say I enjoy cooking.. I like to cook something new and invite my friends to try it. They all say my food is very tasty and I will win the man's heart by my cakes)).
My typical day
I start my day with the pray for the health of my son and parents. I get up at 6 o'clock and go to take a shower. Then I cook breakfast and try to wake up my son, who likes to sleep longer. He dresses for the school and we have good breakfast together)) I ask him to be a good boy and kiss him before I leave for work)) I work till 6 pm and hurry to go home. Sometimes wee go to the shop with the son, to buy something tasty and come back home)) If the weather permits we can go to the park or have fun time on the playground. In the evening I prepare supper, play with my son, and have some rest after hard working day)) I go to bed at 11pm or midnight.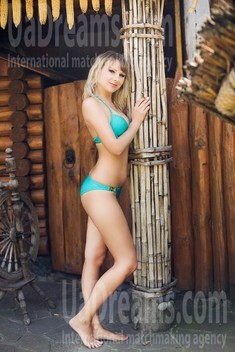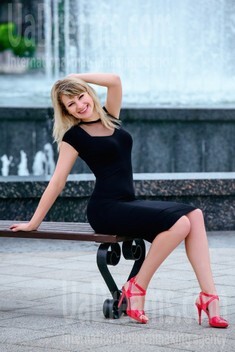 How would I describe myself
I am not the ice but you will need some efforts to win my heart . If you will succeed- you will see how a Ukrainian woman can love ))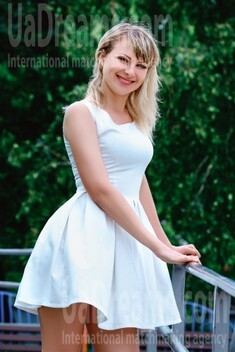 Our personal opinion of this Lady
This girl is kind, caring, attentive, with sense of humour, she also loves her son very much. The Ukrainian man was a fool to leave her and you will be a lucky man to meet her and have her heart!