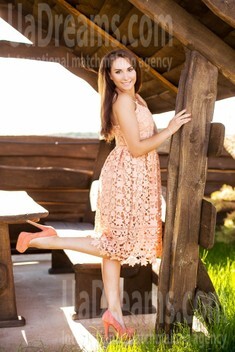 My future goals are
I am a family oriented lady. The main priority for me now is to find my second half and build a strong and happy family. I have a very interesting life, the only thing I miss - my one and only man. I want to open my heart for him, to love him and feel his love every second of my life. Also I think it's important to find balance between family and work , so I would like to be successful in my career too .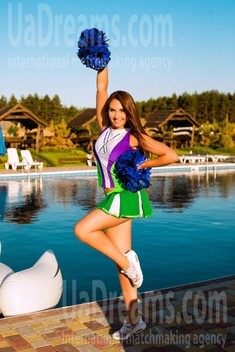 What I do in my leisure time?
I like nature, so I prefer to spend my leisure time out of town, I enjoy sun, beaches and forests. It's great to relax, when you don't need to hurry anywhere. Let's spend time together and fulfil the life with unforgettable moments :)
About my family
My family consists of 3 persons - my father, mother and me. They are in happy marriage for 20 years. I am very thankful for them because I was growing up in atmosphere of love, understanding and respect. Also I have 2 grannies and 1 granddad - they are always supporting me, so when I need a good advice I always can ask them :) In our family we have a permanent tradition - every Sunday we gather together for super tasty diner and share our news with each other.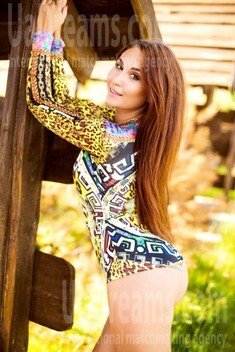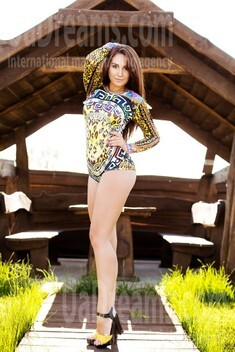 Our personal opinion of this Lady
Anna is very attractive lady, she is smart, cheerful, well-mannered, with good sense of humor and right goals in life. She is very positive and active. We have a very good impression about her and we are sure, she will be a reliable life partner for her man.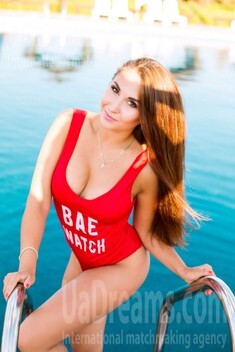 The type of man that I desire
I would like to find a man with rich inner world, strong, reliable, stable, smart. The man who knows how to treat his woman good, faithful and successful. I am looking for a serious man, who has strong family values.
My typical day
I have two jobs, so I am a busy bee:) . Each morning of working week starts at school, in surrounding of my sweet pupils. I love kids, they are so cheerful, sincere and always charge me with positive emotions. After school I usually go for lunch with friends or have at home. In the evening I go to gym - this is my second work. I help people to keep their bodies in a good shape, to be healthy and active. Sport is my life passion :)
Domestic abilities
I am not a perfect housewife :) I can cook and clean the house it's not a big problem for me, but mostly I am busy with work, that is why I don't have a lot of time for house work. Fortunately, my mother understands me well, so she is our domestic goddess :).
How would I describe myself
Life is better when you are laughing :) This is my motto. No matter what happens with me, I keep on smiling. I am well-educated, well-read, I like to travel and meet new people, to learn new cultures, customs and traditions. I am sincere, direct, loyal, down to earth, responsible and confident woman.