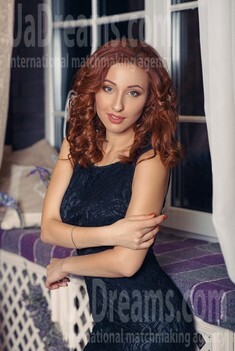 About my family
I grew up in a very good and friendly family. It consists of my parents, my younger brother and me. I am thankful to my parents that gave me this life! They are my support and I know that I can rely on them any time. When we have an opportunity we like to spend time together as much as possible. The family is everything for me and I will always find time for it.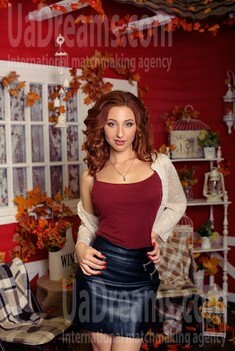 The type of man that I desire
I would like to meet a goal-oriented and kind man. He should know what he wants and to achieve his aims and goals. I know that I can make him happy and he will be the happiest person in this world.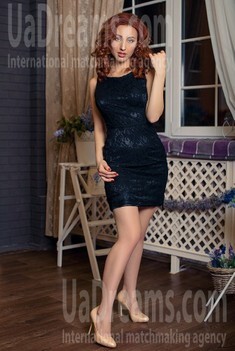 My typical day
I start my day with breakfast that I have cooked myself. Breakfast gives me energy for the rest of the day and I am sure that I can go to the university and to study new things. After a day at the university, I like to spend time outdoors alone or with friends. I like to devote time to my family and friends. If I am in a good mood I can sit in my room and start to draw a picture. And of course what would be a day without domestic tasks? So I am doing errands around the house.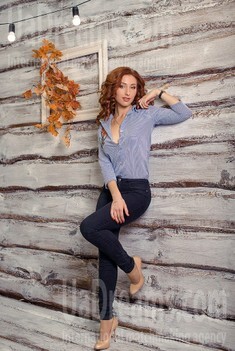 Our personal opinion of this Lady
This lady is the bright sun which will shine for you and make your day brighter. She is easy- going and communicative person.
Domestic abilities
The best thing that I like to do at home is cooking! I adore surprising guests and my family with new dishes that I search on the Internet or create by myself. If you come to my home you won't be hungry at all.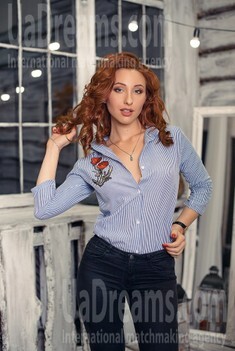 How would I describe myself
I am a homish girl and I can create comfort and coziness in my house only with my presence.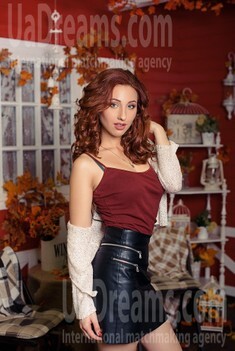 My future goals are
My main goal and reason why I am here are to create a strong family which would be my rock in everything! Also, I have another goal and it is to travel around the world, of course with my beloved man.
What I do in my leisure time?
When I have free time I try to use it effectively, combining different types of activity. I dedicate my leisure time to rest or to activities which are pleasant for my heart and soul. I like to spend time with my family and close friends. Usually, we can spend time together in parks or cozy cafes laughing and talking. I spend a lot of time with my younger brother as we are close. I regard myself as a creative person. When I have free time I like to draw pictures of different beautiful landscapes, life, flowers, etc. I have one peculiarity which is not usual for a girl. I play drums. So it won't be quiet at any place where I see drums;)