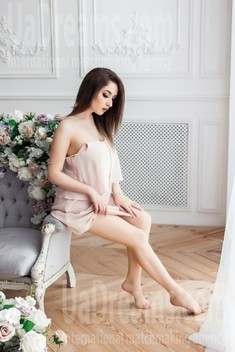 My future goals are
I can say that I am quite a purposeful lady and if I have a goal in life, I will try to reach it step by step. Yes, I have a strong will and patience:) I work as a dancing instructor for kids and dream to start a kids` dancing school, where I could help children to express themselves and to develop their talents. I am sure I could combine my work with the family life, where my close people will be in a priority. Creating a family and strong relationship is something I should reach with my man in the first turn.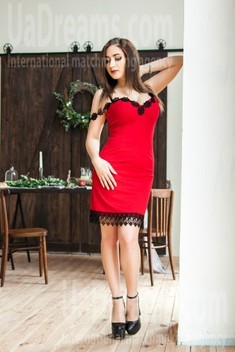 What I do in my leisure time?
As usual, my free time is filled with different activities. That`s impossible for me to sit on one place, because I like to be involved into different hobbies and events, such as sport and dancing, where I develop myself and get inspiration. Reading psychological books helps me to understand this world and other people. Meeting and communication with friends and my family give me a chance to get relaxation, because we are always in a good mood, enjoy joking and share right everything which happens with us during the day.
See her fascinating movements and charming smile...
Feel as if it was your first date with this lady — it is worth 1000 pictures!
Watch this video for FREE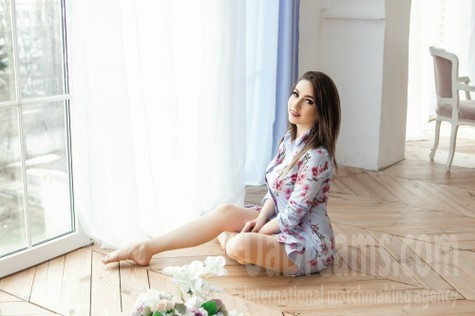 The type of man that I desire
I don`t think that I am too demanding in searching of my second half, because I would like to see those features of character, as any lady would like to discover inside of her special one. That is why it would be great to see an honest, reliable and responsible man, who has respectful attitude to his beloved lady. I completely understand that he needs time for his hobbies and interests, but spending time together should be a priority. His sense of humor and good jokes would be a great pleasant bonus in our relationship.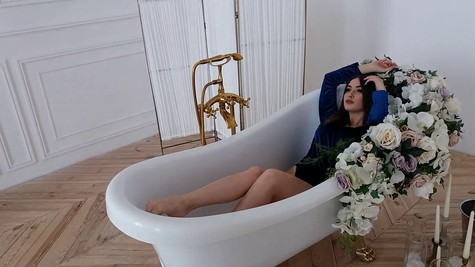 Get a much better idea of the lady's personality!
Discover her life and secrets no other men know :)
It's intriguing like finding an unknown world...


My typical day
Sport is a part of my life, that is why I begin my day from a good warming-up and doing exercises. After having breakfast, I make a trip to my working place, where my little students are waiting for me. As for me, that is great to have a rest after the working shift, so I prefer to meet with my friends or just stay at home with an interesting book. I think that communication with family is a very important thing, so I spend my weekends with my parents and sister.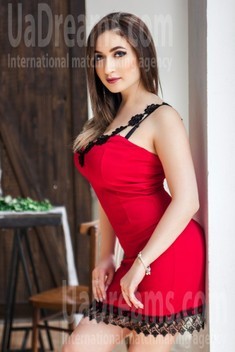 About my family
I know one good saying "My family is my castle". This is something that I can say about my parents and elder sister. My close people are right those ones who are always ready to give me a hand and a piece of advice. They are always ready to understand me and just accept me the way I am, we feel endless respect and love to each other. That is why I want to build the same strong own family with my special one.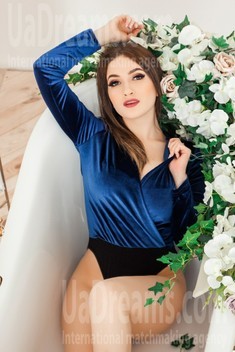 Our personal opinion of this Lady
This lady is calm and honest and this is a real pleasure to communicate with her. She is always cheerful and smiling, ready for sincere conversation and so serious in reaching her life goals.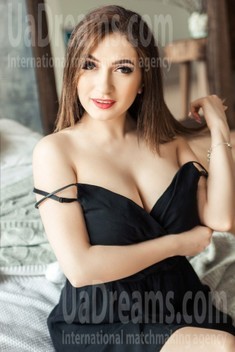 Domestic abilities
My home is right that place where I can feel safe and comfortable, that is why I care about all the details inside of my living space. Cleaning, washing dishes, laundry are not a problem for me, and cooking is something which gives me a very special pleasure, because I enjoy making delicious surprises to my friends and closest people. When you enter my flat, you feel the atmosphere of warmth, calmness and coziness)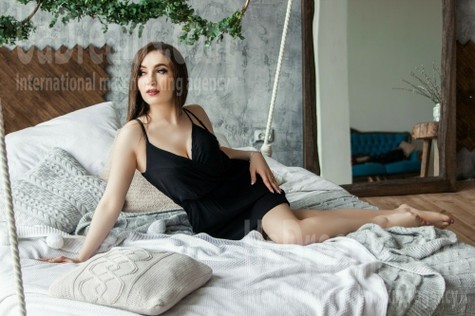 How would I describe myself
I always try to stay in a good mood and to look at things a in positive way. That`s impossible to get bored with me, because I am always filled with fresh ideas about spending time a in quality way;) Honesty, reliability, openness and kindness are those features, which you will find inside of my heart and soul.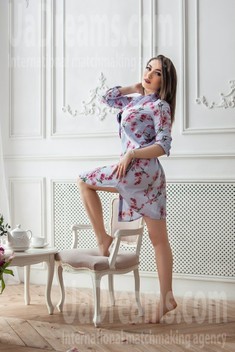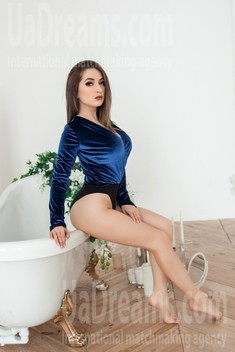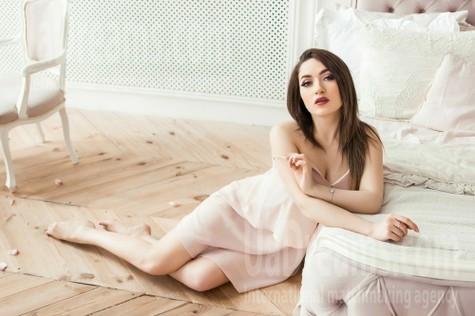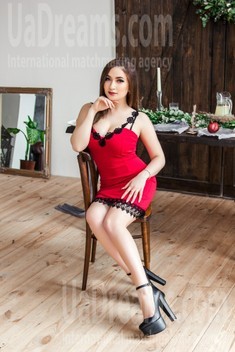 Get a much better idea of the lady's personality!
Discover her life and secrets no other men know :)
It's intriguing like finding an unknown world...