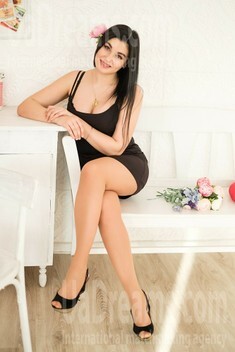 Domestic abilities
I enjoy cooking and baking. I like to try new recipes and to cook something special for my close people. I prefer to keep my house always clean and take care of it. I like to make something nice with my hands and decorate my room. I like nature and I have my own space in the house where I plant home flowers. I like the feeling when I come to nice, clean and warm house where everything could help me to relax after long day. I prefer to keep my place nice and clean, have my own space for rest. I want my future husband to feel comfortable and happy in our house and I will do all my best for it. I think no matter what you are doing in your house if you don't have anyone who is waiting for you at home, it is hard to enjoy life when you are alone. When we have our loving partners near us, we have a big desire to do something! So, I am ready to be caring and loving wife, to take care of my family and keep warm atmosphere at home.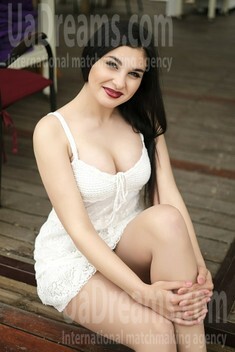 About my family
Family plays the main role in my life. It is my support and foundation of everything. It is a peace in my heart, mind and soul. I know that parents will always help and support in bad and good moments of life and will give a valuable advice. I enjoy spending time in a warm family circle with my close people. Especially I like to go out for picnics, to celebrate birthdays, to go for trips together. I believe that parent's house it is the best place in the world for every person to refresh energy and get positive emotions and warm feelings. It is a special place where you always feel happy and loved. I dream to create my own family that will look like this. I am thankful to my parents for bringing me up a very intelligent and kind lady. I am happy to be a good daughter for my parents also, as it makes them proud of me.
See her fascinating movements and charming smile...
Feel as if it was your first date with this lady — it is worth 1000 pictures!
Watch this video for FREE
Get a much better idea of the lady's personality!
Discover her life and secrets no other men know :)
It's intriguing like finding an unknown world...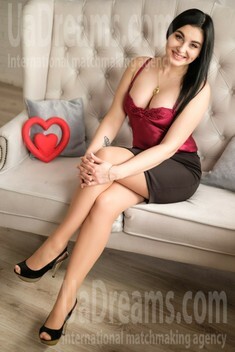 My typical day
I prefer to wake up early and start my day with a smile. I believe that if I wake up early I will have more time to get everything done. I try to cook something light and healthy for breakfast. Fruits are my favourite for breakfast. It gives me a lot of strength, vitamins and good emotions for the rest of the day. Almost every day I study and learn something new. I believe that people study and develop their selves all life. We just need to use all chances and opportunities from life and make our days useful. I like to watch sunsets in evenings and have a short walk in the park before slеeping, as fresh air always helps us to feel good. In the evening, I like to read a book or watch a movie. Sometimes I meet with my friends and we go out together. I prefer to feel powerless before slеeping as I fall aslеep faster:) I like the feeling that I did something special today. Every day is a small step towards the future. Well, only here and now we decide what will we have tomorrow. And this is one of the main rules for me.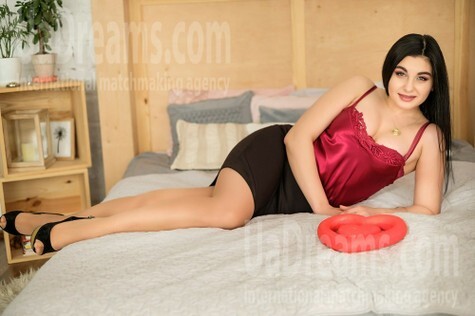 My future goals are
I am dreaming to create my own successful career, to live a good life and have a happy future. I want to be that happy lady who has everything in her life and wants to share her life with the special one... I dream about travelling around the world, to learn more about different cultures and develop myself. I want to meet my future loving husband and create a family. I believe that every woman should become a good mother and loving wife. I think, it should be always warm, happy and kind atmosphere in the family. When I will have my own family and loving husband I won't be able to spend a lot of time for work. Because family plays the main role in my life and I will give all myself to my close people.
How would I describe myself
I consider myself as a calm, kind, open and easy-going lady. I am very communicative. I like to meet new people and learn something new. I prefer to live an active and healthy life. I like to develop myself in many spheres. I enjoy listening to music and I like to play the piano. I enjoy spending my time with friends and family. I like to read very much. I think it trains our brain and helps us to develop, improve language skills and learn something new. The last book I have read, which is one of my favourite ones, has the name "Blue Ocean Strategy".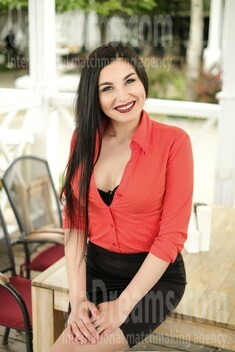 The type of man that I desire
I am looking for a special man in my life who is strong, self-confident, kind, caring, attentive, loving. I want my man to love animals and nature as it shows how kind he is. I would like to meet a man with whom it will be always interesting to communicate. My ideal man should be faithful, sincere, kind and have a good sense of humour. I want my man to respect and value women. I would like to meet the right man for me who will like extreme things as I am very active lady and I like to risk:) I would like to do something extreme with my future loving partner, be active and develop together all the time!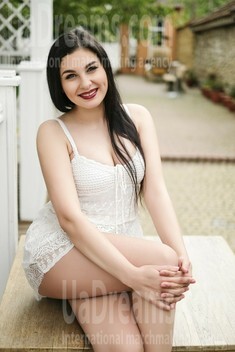 What I do in my leisure time?
In my spare time, first of all, I prefer to have a rest from daily life. It depends on my desire and opportunities. I like to do sport and I go to the fitness centre. I like to go jogging in the morning when the weather is nice and go to the stadium to do exercises. I enjoy such an active time outdoors very much. But sometimes, when I am alone, I prefer to stay at home and just listen to my favourite music. It helps me to relax, concentrate and gives a lot of positive emotions! I enjoy reading and watching movies. Sometimes I even like to write stories on different themes.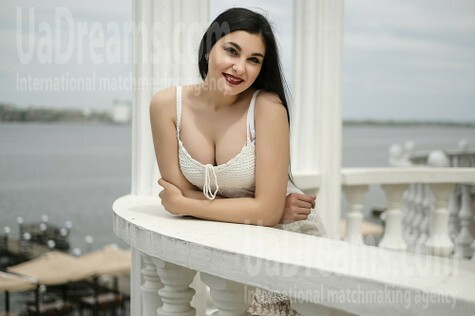 Our personal opinion of this Lady
Diana is a special lady who is looking for true feelings. She believes in destiny and dreams. She is very intelligent, well-mannered, sincere, open-minded and well-educated lady. She is very goal concentrated and can become a muse for people. She deserves to be happy with her special man and create a happy future. She could become the reason to achieve all man's goals in life and she can make everyone happy with her sweet charming smile!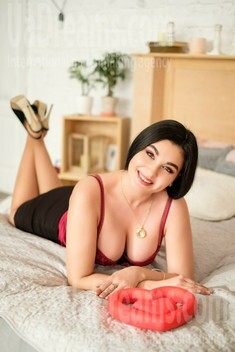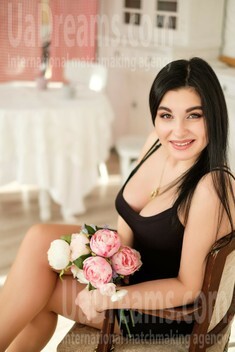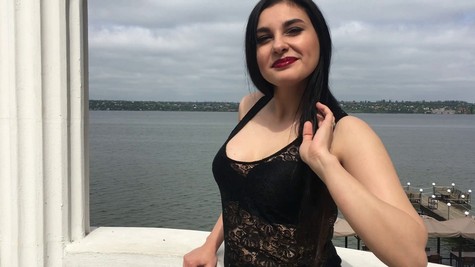 Get a much better idea of the lady's personality!
Discover her life and secrets no other men know :)
It's intriguing like finding an unknown world...