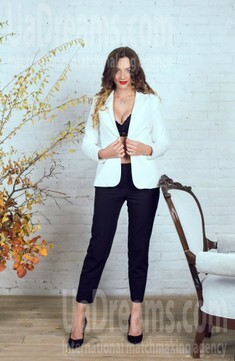 What I do in my leisure time?
People say that the way to spend their leisure time reflects their character. I can agree with it. Speaking about my personality, I am an easy-going and open-minded person, and I feel elated when I am with my son and friends. That is why I adore spending my leisure hours with my nearest and dearest. I cannot imagine my weekends without long heart-to-heart conversations with my son. I spend time with my son and friends because I love a company of interesting people and I feel perfectly well when I am out with my soulmates. We like to spend days on end in the open air with my son – we find bliss in the contemplating nature. We also take pleasure from riding bikes, playing different outdoor games like tennis or volleyball, going for long walks, or just doing things on the spur of a moment.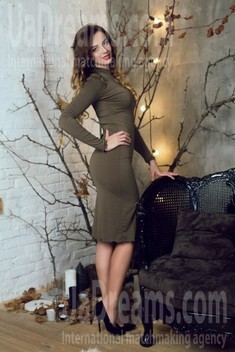 Domestic abilities
I do everything with pleasure and a good mood. I like flowers and I like to care them. I live in a house and I have a garden in which there are always a variety of fresh flowers. I also like to cook and I try to learn how to prepare tasty recipes of various cuisines.
See her fascinating movements and charming smile...
Feel as if it was your first date with this lady — it is worth 1000 pictures!
Watch this video for FREE
About my family
My family is the most important people for me. I can always find support and understanding, care and love here. My family consists of four people: this is my mother, my older brother (but he already has his own family), my son and me. Mom is an example of a real housewife, she with her radiant smile will be able to warm and reassure any person. How important it is to give positive things to people. After all, we have enough problems in our lifes. I'm proud of my family and what my mom taught me!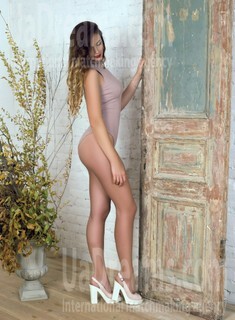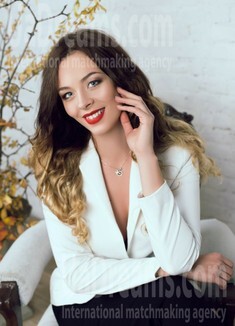 How would I describe myself
It's difficult to describe myself, but there is something special that will not let pass your view on me . Do you know what? These are my eyes. People say so that the eyes are a mirror of the soul. My eyes always show my emotions, no matter how I try to hide them with words or actions. My eyes are my inner world, or rather my reflection. And if you look at them more closely, then you will never be able to make a mistake in your choice.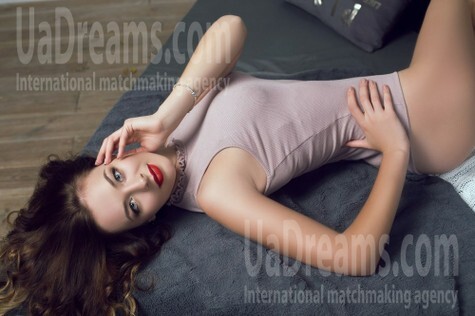 The type of man that I desire
My dream is to meet a man who is tired of loneliness and really wants a family happiness. After all, when there is such a desire, then I want to share all my inner things, and most importantly - is to give my love, passion, care .... Well, where are you, my man, who is ready for all of this?
Our personal opinion of this Lady
Very positive and bright lady. She has incredibly beautiful blue eyes, in which you can read her thoughts. You can see an amazingly rich inner world in them and also immerse in the depth of her love and desire to build a happy family.
My future goals are
The most important thing for me is to continue to be a natural lady: to love my son and loved ones, not to betray friends and be useful in my work, as well as my country. Family is the most important thing in a person's life. I dream of a big and united family. There will be reign to love and happiness in my house. And the stamp of future charming kids will help me become a super mom and a support for my future family. I also want to continue my interesting work and have a success in it. I am sure that my family will be proud of me and will be the happiest family in the world! And are you ready to learn my fascinating world - love, happiness, support and share future goals with me?
My typical day
Every morning I wake up and understand that I am ready to make this day brighter. After all, my positive thoughts help me spend my day in a good mood. I have my little son and I try to make the most delicious breakfast for him. I wake up early to prepare myself for a day's work and prepare a son for a kindergarten. I like to make a delicious coffee and include music in order a bit move and wake up quickly. I always work better after I listen music. It reveals to me a whole world of high feelings, passions, thoughts. It makes me spiritually richer, cleaner, more perfect.