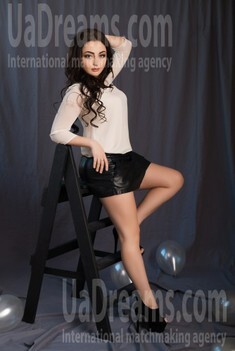 Domestic abilities
My favorite domestic ability is dancing. I love dancing in my house, when I clean the floor and dust, I also love to cook delicious dishes. For my perfect man I will be an ideal housewife. I am sure it is more pleasant to be met by the happy dancing wife than by tired one))) Agree? Will you dance with me?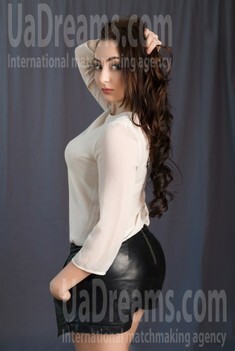 My future goals are
I think its the major thing for every woman, to create a good family with nice, small children. I know that I will be a perfect mother and wife. And it will be the biggest happiness in the world for me. In my future, I also would like to try myself in a beauty sphere, because I think the development is very important for every person.So I believe that one day all of my dreams will come true.
See her fascinating movements and charming smile...
Feel as if it was your first date with this lady — it is worth 1000 pictures!
Watch this video for FREE
Get a much better idea of the lady's personality!
Discover her life and secrets no other men know :)
It's intriguing like finding an unknown world...


What I do in my leisure time?
I like dancing because it helps me to keep myself in a good shape and even more it is my favorite kind of art. Its develops graceful movements, flexibility, and feminity. Furthermore, I am a very active person, so I love spending my time on fitness or with my friends.My job connects with medicines, I am head of the pharmacy, and I love it.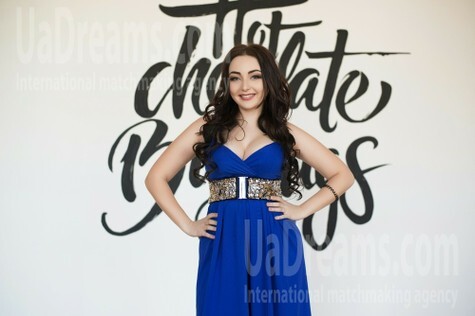 My typical day
First of all, after waking up I have a breakfast, after that, I go to work. Then I have fitness and my day ends with meeting with my friends or I stay at home and enjoy watching good fantastic films.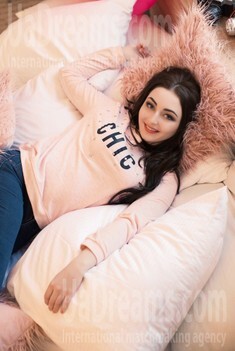 How would I describe myself
I'm a positive, beautiful, careful and even more lovely girl that enjoys her life every day and every moment. I don't have any children, but I want to have them very much. For my absolute happiness, I want to meet my love.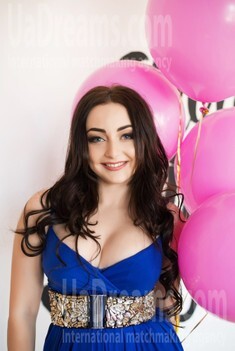 The type of man that I desire
I want to tell you a little bit about my perfect man. You know, I still believe in love and good, romantic man. I think it is not easy to meet somebody with really kind and open soul nowadays, but I believe in this fairy tale. So I want to get acquainted with the gentle, wealthy, clever, kind and careful man, that wants to build a good family because I can answer the same. And my man should be honest and faithful with me because the treason can hurt me.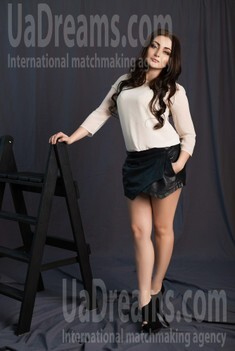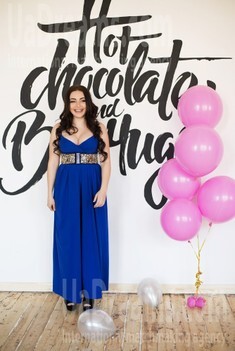 About my family
Well, I have a lovely family, that always supports and helps me. My family includes four persons. I love my sister very much, she is 10 years older than me. I love to spend time with my family and celebrate holidays. My family its an example of the ideal family for me. Also, it's my main hope and support.
Our personal opinion of this Lady
She is a very lovely, open-hearted, positive and active girl with a good goal. She had a light temper, liveliness of mind and beauty, she gives others a lot of smiles and warmth. She is ready for serious relationships and she is ready to create her family. This girl will be a really reliable partner for her husband, it's a very valuable quality.