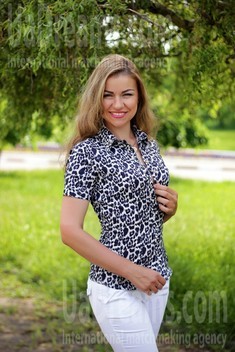 The type of man that I desire
First of all I am looking for a man who is positive and cheerful, just like me! ;) Also my man should be ready for many many hugs and romantic moments. Are you ready? ;) Seriously speaking. I would like my man to be caring, gentle, and strong. He should have strong moral values and also be resolute in his actions and in his life goals. I hope we will achieve our goals together. If you are reading this, please do not hesitate, write me. I am waiting for you! ;)
See her fascinating movements and charming smile...
Feel as if it was your first date with this lady — it is worth 1000 pictures!
Watch this video for FREE
My typical day
As I have a little child now my life is rather busy- she requires much attention. We play a lot, most of my day I spend with my girl, My elder daughter helps me a lot. With every day my daughter grow and it is the most amazing to see how they become real ladies. When we have some free time, I teach my older how to cook, as it's my passion and she seems to take it after me!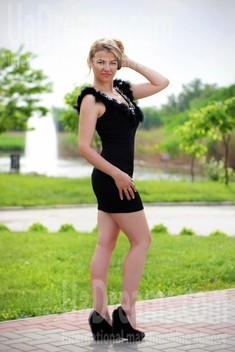 Get a much better idea of the lady's personality!
Discover her life and secrets no other men know :)
It's intriguing like finding an unknown world...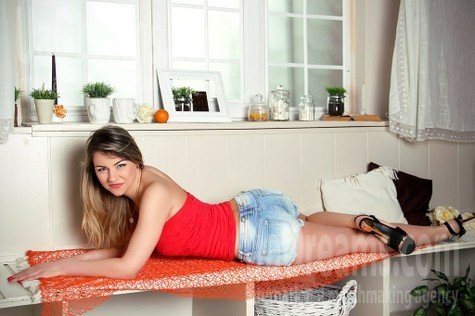 My future goals are
My main goal is a happy family! Happy family for me means a happy husband, joyful kids and shiny me! So, I am here because I want to find a loving and caring man who will let me to make him happy and who is ready to give me all his love. Of course, I want to be a good mother for my daughters. And I want them to see what a happy family is, I want and I do my best to raise my daughters to be successful and decent ladies.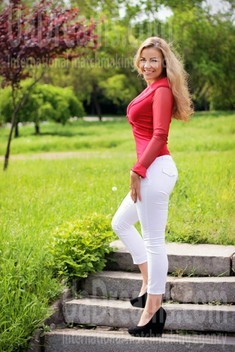 How would I describe myself
I'm a happy mommy of two beautiful girls. And I am proud if it. At the same time I am a very active woman and I try to make our life full of happy moments. We often have a lot of fun in our family activities and are never bored! I am a great cooker and will try to fulfill my future husband's tastes.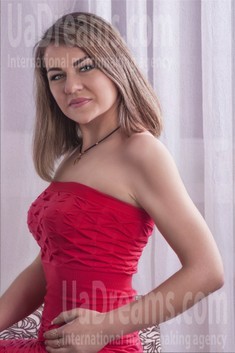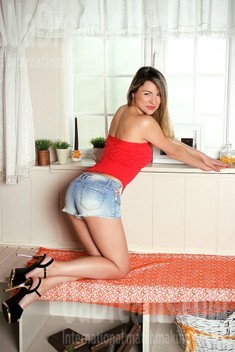 Our personal opinion of this Lady
Tanya is a loving lady, with charming smile and sparkling eyes! She has strong family values and she is goal oriented. Tanya is a very gentle, kind and loving lady, she is a good mother and a very interesting person.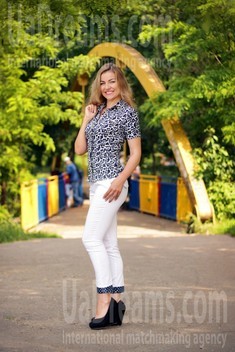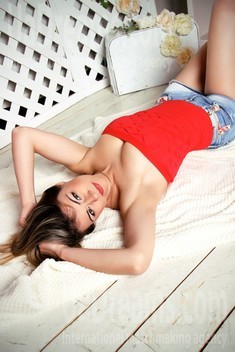 Domestic abilities
This may sound strange, but I enjoy working around the house! I like being in a neat and cozy home, so I'm trying my best to provide one for my family. Also I teach my daughters to love cleanness too. I really appreciate their help. Oh, also I am fond of cooking. I believe that it possible to make a tasty dish from everything, At least I know how to do it. ;)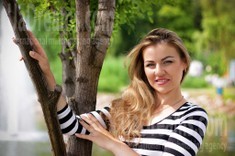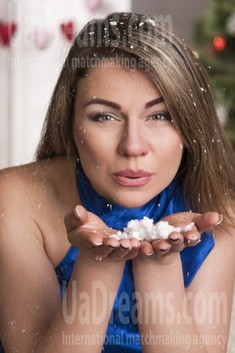 See her fascinating movements and charming smile...
Feel as if it was your first date with this lady — it is worth 1000 pictures!
Watch this video for FREE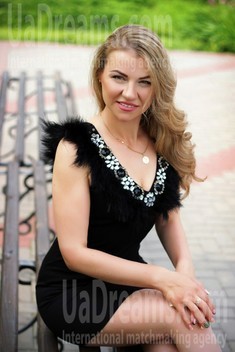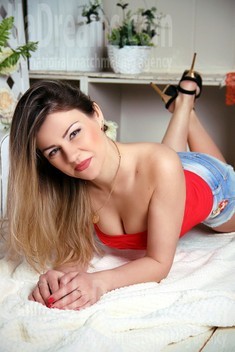 About my family
I have a very strong, loving family. I've always been close to my mother, my older sister and my younger brother. However, now I have my own family, I have two girls who are my angels and the most important people in my life. My elder daughter is now my best friend and the first helper around the house.
What I do in my leisure time?
I have two amazing daughters! My youngest is my main hobby now! ;) She is my gym, my walks, my reading... She never makes me to sit on one place and she makes me move all the time. ;) Actually I am fond of dancing and when it is rainy outside we are making a disco party at home with my daughters, For now I do not have my man who I canl have slow dances with. If I invite you for a dance, will you dance with me?;) Also, when I finally have some free minute, I like to knit different clothes for me and for my daughters. And of course I plan knit something for my future husband too ;) So he could feel my hugs even when I am not next to him.;)