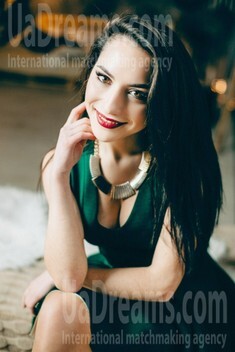 The type of man that I desire
I want to find a caring person by my side as I feel I am ready for strong stable relationship and family. I wish to have a caring person who will be a reliable support for me any times. Be sure I will answer the same! I want to feel that I am tender and sensitive girl with this man. I want him to be honest and truthful with me as I hate lies. I'm not searching for perfect man, I understand that everyone has disadvantages as well as advantages, I just want to meet man with who I would feel myself comfortable and who can make me smile!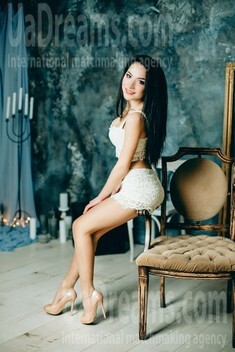 Domestic abilities
Comfort at home depends on woman, my mother taught me to keep home clean since I was little girl! I like having guests at home, my friends say that I am perfect housekeeper) Cooking is my passion! I try to cook different dishes and always try something new, most of all I like Jamie Oliver recipes, you would love chicken which I cook according to them!
See her fascinating movements and charming smile...
Feel as if it was your first date with this lady — it is worth 1000 pictures!
Watch this video for FREE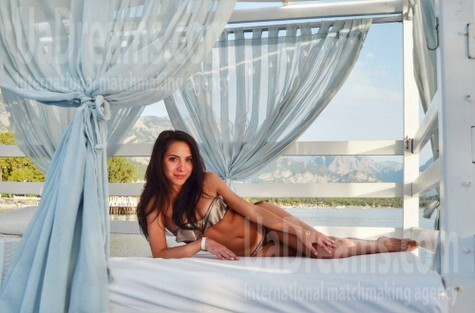 My typical day
I always start my day with smile, I work as a manager in recruiting company. I'm helping people to find a job of their dreams! After work I usually go to the gym, can't imagine my life without this part of day) Mostly people feel themselves tired after doing some exercises but for me gym is a source of inspiration and strength! After gym I go home and cook supper for me and parents) I also like to watch some interesting movie or read a book before sIeep)
About my family
My family consists of 3 member, my father, mother and me. I can say that I'm lucky to have such parents, my mom is my best friend and my father is a man on who I can rely in any situation. I'm very thankful to my parents because they show me model of perfect relations) We also have a cat, her name is Asya and she is like my younger sister!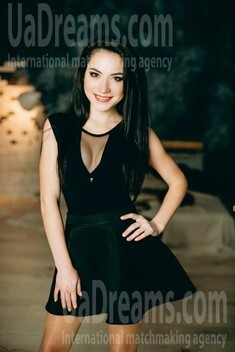 Get a much better idea of the lady's personality!
Discover her life and secrets no other men know :)
It's intriguing like finding an unknown world...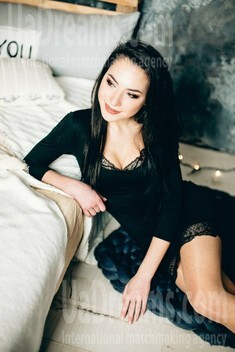 My future goals are
I believe that every person should have aim to reach! I want to be successful. In my opinion woman is successful if she can combine work and still be perfect wife and mother. I would be happiest woman on Earth if I would create my own family soon!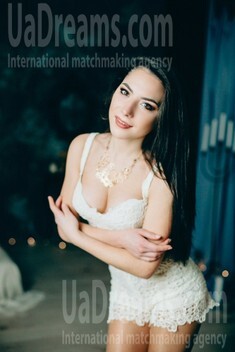 What I do in my leisure time?
I'm such type of person who likes to be active all the time! I enjoy reading, I believe that books can teach us a lot! I also like walking in parks and camping, spending time around my family and friends. They are wonderful! I like staying outdoors having different picnics and bbq))) I receive much pleasure from swimming and cooking) In addition I enjoy traveling. I think it is great to get to know something new about other countries, their cultures and traditions. I have already visited Russia, Turkey, Egypt and I dream to see more. I also understand that woman needs to look great in each situation and all the time so I go to gym to stay fit))) hope you see it through my photos))
Get a much better idea of the lady's personality!
Discover her life and secrets no other men know :)
It's intriguing like finding an unknown world...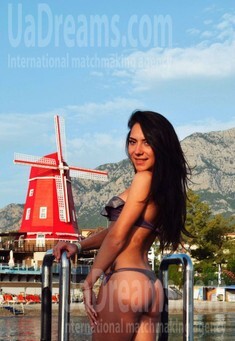 Our personal opinion of this Lady
You would never get bored with this lady! She smiles all the time and she knows how to hold a conversation! Very attractive and positive girl! She knows what she wants from life and goes to her aim with confidence. This girl is kind and responsible, she likes helping people. She catches the attention of all people around when she enters the room!
How would I describe myself
Hello! Would you like to get acquainted with a nice lady?) Here I am am)) I am an easygoing, friendly person. I am caring, kind and very loyal. All my friends noticed that. They also say that I do everything with sparkle in my eyes. That is because I always try to stay positive. Life is full of ups and downs but from every situation I may find solution and I think it is right. There is no sense just to complain))) every person needs to change something in himself or herself or at least change the attitude to this situation)) do you agree with me? I am very responsible one for everything I do. All I do must be finished in appropriate manner. But that does not bother me to be a spontaneous! All the events that happen to us change us and may change our lives too!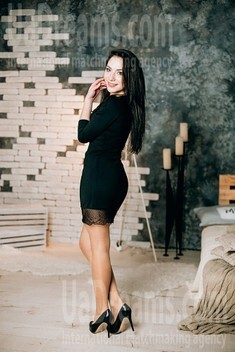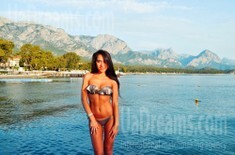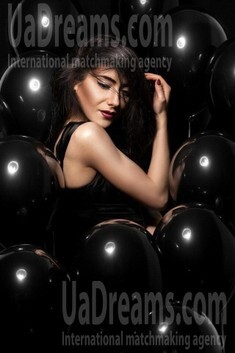 Get a much better idea of the lady's personality!
Discover her life and secrets no other men know :)
It's intriguing like finding an unknown world...