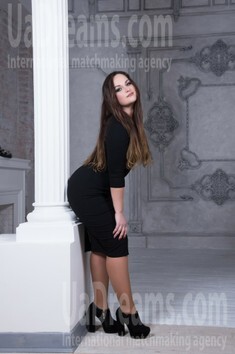 What I do in my leisure time?
Being a mother I enjoy having some fun with my son in my leisure time. We like biking, roller skating and traveling together. I want to show him our beautiful world :) I do everything to make him never have a lack of my attention. Moreover, I care a lot about his education and always encourage him to extend the horizon. I never lose an opportunity to visit any interesting place, I believe that traveling is a good way to forget about any problems and analyze the whole past life. Sometimes I like to have a relaxed evening watching any interesting comedy that always improves my mood after a long working day.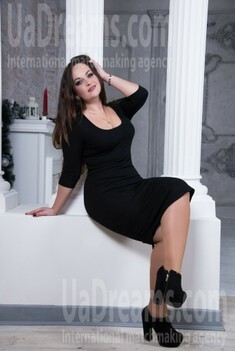 About my family
As I have already mentioned my son is my universe and I'm so thankful for the gift to be a mother. But he gets not only my attention but also his caring grandparents. I would really like to have such a family as my parents do. They brought up three wonderful daughters and now take care of two grand children. Our family relationships are based on love and trust, care and support. We really enjoy the days when everyone comes together. As I am an older child in my family, I have got used to be responsible since childhood. We are in the very good relationships with my sisters and I can say they are my best friends.
See her fascinating movements and charming smile...
Feel as if it was your first date with this lady — it is worth 1000 pictures!
Watch this video for FREE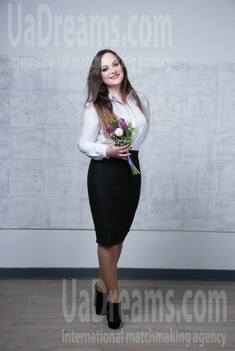 My typical day
My typical working day is quite usual. I wake up early in order to make my son be prepared for school. Then I ride him there and go on the job. I really enjoy working with customers there and some of them have even become my good friends. In the evening I help my boy to do his homework and later we can see any interesting movie together. Reading a nice book always brings me a great pleasure! But I try to make every weekend special both for me and my son. We often visit my parents or sisters, or go somewhere together out of the town.
My future goals are
The most important thing that I haven't reached yet - is my own strong and happy family. I sincerely want to share my love with a caring husband and be an example to follow for our children. Of course, family is my main priority, but I work hard in order to build my career and ensure a nice future for my son. I want him to become a nice and kind person who is always ready to help anyone. I don't mind having more children, I think we will decide it with my future husband. I have also a great desire to travel around the world with my family and discover new cultures.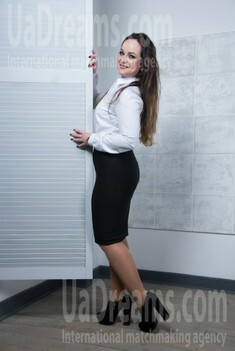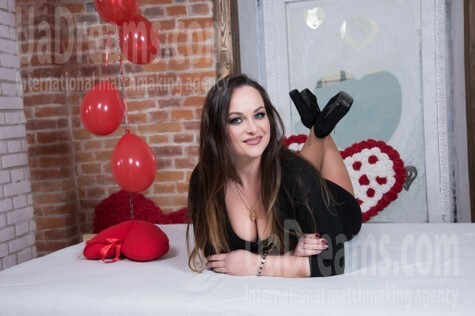 How would I describe myself
I have got used to cope with all my problems on my own. I am accountant according to the education, but I have started my own business, so I am able to give my son everything that he needs. In fact, I devote a lot of time to my work but I really want to change it. I can't say that I am lonely, because my boy is the warmest sun shine in my life but I really miss a romantic treatment and man's care. I know that he will grow up soon and start his own life, so I am really afraid of staying lonely. That's why I sincerely hope to find my happiness here.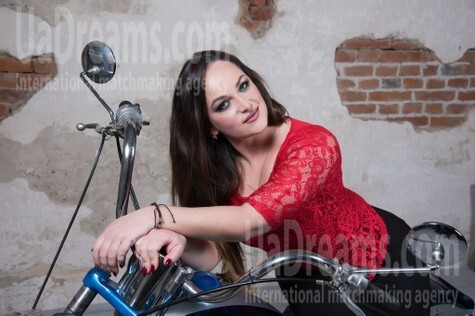 Domestic abilities
When you have such an active child, you always have a lot of work. But I do different kinds of domestic work with a great pleasure! I like to keep everything in order and make my home to be comfortable to stay in. Moreover, I have a serious passion for cooking. I like to make home baked cookies and cakes for my best people. And my son is my main taster! So you shouldn't lose a chance to try my delicious dishes :)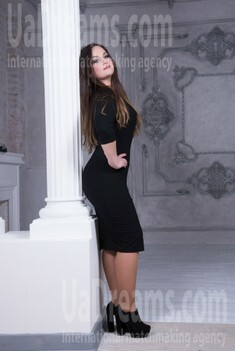 The type of man that I desire
I always set a purpose and work hard in order to achieve it. So I want my desired man to be the same. Family should be his main priority and he shouldn't be afraid of sacrificing in order to be happy. I will never force him to make a choice between me and his parents or children. I am ready to accept his family and I expect the same from him. Maybe I am too naive, but I still believe in a true love and I hope that my beloved man shows me that it's worth to believe in a wonder.
Our personal opinion of this Lady
The lady is so pleasant in communication. She is very easy-going and talkative and can easily support any kind of conversation. She doesn't tend to complain and tries to find a positive moment in any situation. The lady is very caring and loves her son so much.