Birth Date
Height
Weight
Eyes
Hair
Build
Glasses
She is
Smoke
Drink
7 October
165 cm 5' 5''
54 kg 119 lbs
brown
light-brown
average
No
right-handed
No
Socially
Marital status
Single and I have children / 1 boy
Children age
6 y.o.21 May
Want to have children?
will decide with my husband
I'm looking for
Marriage, Romance, Friendship, Relationship, Dating, Traveling
Share your love with Alena!
Share your love with Alena!
Birth Date
City
Height
Weight
Eyes
Hair
Build
Glasses
She is
Smoke
Drink
I'm looking for
7 October
165 cm 5' 5''
54 kg 119 lbs
brown
light-brown
average
No
right-handed
No
Socially
Marriage, Romance, Friendship, Relationship, Dating, Traveling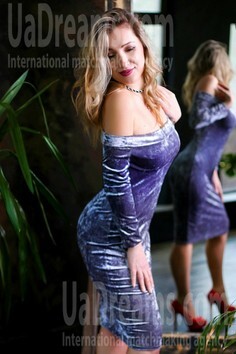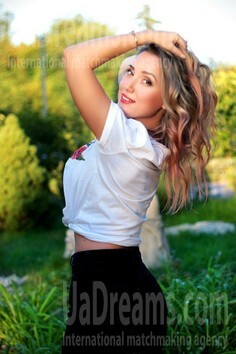 The type of man that I desire
First of all, a man should be a good friend for my son. It is very important for me. And I want my man to be open, he should be a man of purpose, man of his word and of course he should have a good sense of humor :) All in all, I am looking for a real man who is ready for real relationship! Are you here? ;)
About my family
I don't have a big family, there are just my mother, father, my younger brother, my son and me :) My parents are very a very happy couple and they have been together for 40 years! When I look at them I understand that I want the same marriage! They are still happy together and love each other a lot! :)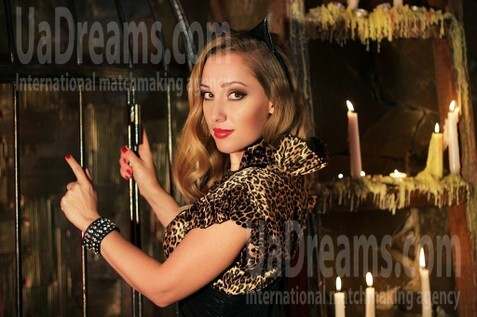 My future goals are
Life without a goal and life without meaning isn't life at all. Everybody sees his sense of life in different things, for me the sense of my life is my son. And my biggest goal is to give him the best that I can, to give him good education and bring him up like a real man. But also I want to be not only a mother, I want to be a woman! Loved, wanted woman for my only man! :) And what is your main goal?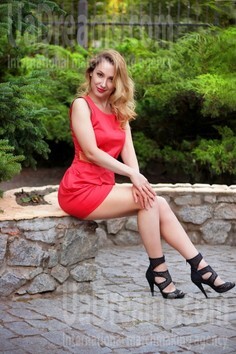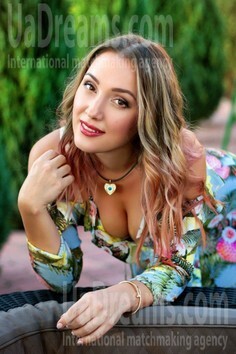 How would I describe myself
I know what I want in this life and I am sure that I deserve to be happy! Family is very important for me, I can't imagine my life without my parents or without my son. And one of my biggest dreams is to find a person that will make me believe in a real love that can last forever!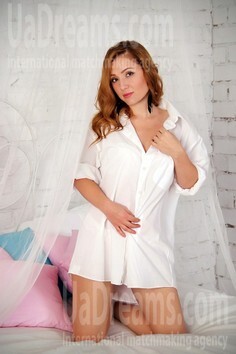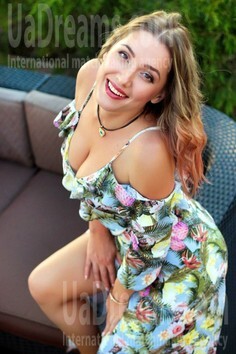 Our personal opinion of this Lady
Alena is a sunny, smiling, positive person. She is a very beautiful woman that definitely deserves to be happy! Also she is a good mother and she wants to have her own family so badly! We saw fire in her eyes :)
My typical day
I have an ordinary life so my typical day is my work and my son. In the morning I get up, take my son to the kindergarten and go to work. I work as an economist for many years. In the evening I take my son home and we spend the rest of the day together) Maybe it sounds a little bit boring, but every day differs from the previous one because my son is getting older with every day and every day is a very new for us!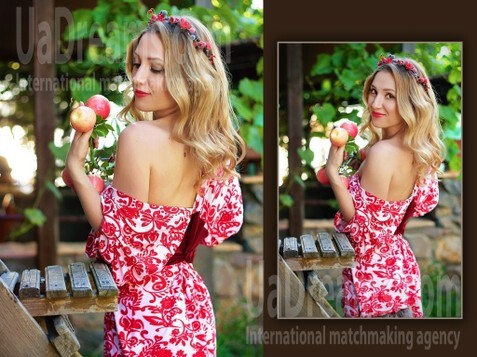 What I do in my leisure time?
My free time I always spend for self development. I am open to everything new and I am ready to try anything new. So, I will be glad to share your hobbies one day. ;) For now everything new I open together with my son. No matter what my son likes to do I always have to be ready for it. :) My son is my only man for now and I dedicate all my free time for him and with him, My big passion is a photography! I like taking pictures of animals and nature. It is like to freeze a moment and enjoy it. Also travelling! I adore it! I had a chance to travel a little bit and I hope that my future man will share this hobby with me. Are you ready take my hand and open a new world together? ;)
Lady will meet you in 11 hours Good luck!
Lady wants to chat with you in 11 hours
Lady offers to move chat for 11 hours
Lady declined invitation, but explains why:
Thanks but I can't come. Thanks though! Appreciate it!
She's online and waiting for you!
Lady is late, will be at 12:30