New lady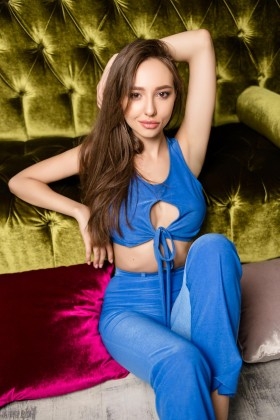 Birth Date
Height
Weight
Eyes
Hair
Build
Glasses
She is
Smoke
Drink
18 June
168cm 5' 6''
48 kg 106 lbs
brown
brown
slim (slender)
Yes
left-handed
No
Never
Field of activity
Marketing
Occupation
Assistant manager
Marital status
Single and No children
Want to have children?
will decide with my husband
I'm looking for
Romance, Friendship, Penpal, Fun, Relationship, Dating, Traveling
Birth Date
City
Height
Weight
Eyes
Hair
Build
Glasses
She is
Smoke
Drink
I'm looking for
18 June
168cm 5' 6''
48 kg 106 lbs
brown
brown
slim (slender)
Yes
left-handed
No
Never
Romance, Friendship, Penpal, Fun, Relationship, Dating, Traveling
Field of activity
Marketing
Occupation
Assistant manager
Marital status
Single and No children
Want to have children?
will decide with my husband
The type of man that I desire
I like such qualities in men as responsibility, masculinity, purposefulness. I like it when a man has a desire to develop. In relation to me, I like it when a man takes care of me and shows attention. I also believe that if you create a strong relationship that will later develop into marriage, then you need to have mutual understanding, common interests, personal space, love and support. I believe that the way you present yourself at the beginning of a relationship, this way they will develop in the future! Therefore, respect should come first!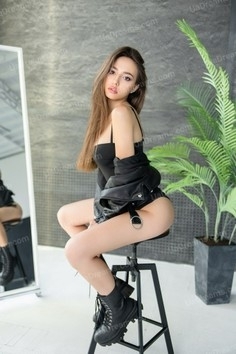 My future goals are
In life, I set for myself not one or two goals, but much more. So I have more motivation to work and develop! One of my goals in life is to build a successful career. Of course, I want to get a full-fledged family, create an idyll. I want to travel a lot and travel all over the world. In the near future, I want a loving man by my side and a stable income at my favourite job. It is important for me that in a relationship my partner and I achieve joint goals together, that we develop together and that there is progress in our relationship!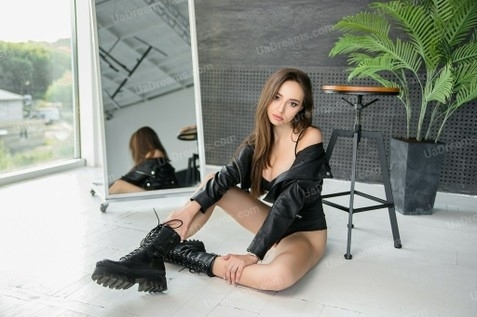 My typical day
My day is pretty normal. I wake up and do my exercises and meditate. Every day I try to breathe fresh air, so after I do my household chores. I love to clean and cook with music, so time goes faster and more fun)) I like active lifestyle, so I usually go out with my friends in the park. My evenings are spent studying English. And usually before going to bed, I turn on the movie or music and fall asleep to it) Every day is different, life is active and plans are constantly changing)) I like to live in an active rhythm, but sometimes it is very important to live a quiet, not busy day.
What I do in my leisure time?
Since I am a slim and athletic girl, I devote my free time from study to sports. I've been going to the gym for half a year now, I like power training and cardio. I really love to move, I like to walk in the fresh air and ride a bike. When I have a spare time, I happily spend it learning English. I really want my man to share my interests and we spend time together, doing what we both like! Also I would like to try a hobby that would be interesting to my man, since I want to be with him on the same wavelength!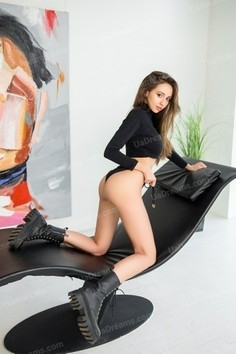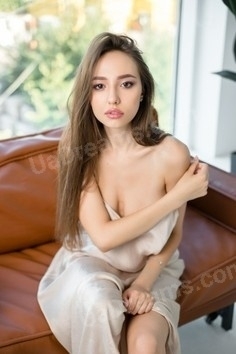 How would I describe myself
About myself, I can say that I am a kind, sweet and well-mannered girl who loves peonies and romance. I love to smell the aroma of Black Opium and eat delicious tiramisu on the veranda. I like to watch movies with meaning and I do not like lies. I love to sit in the evenings reading an interesting book and I love the rain. I really want to cook pasta with my man in our kitchen and imagine that we are in Italy)) I want to live a happy and romantic life, so that every day is filled with passion and love!)) I really want to meet the same romantic person as I am!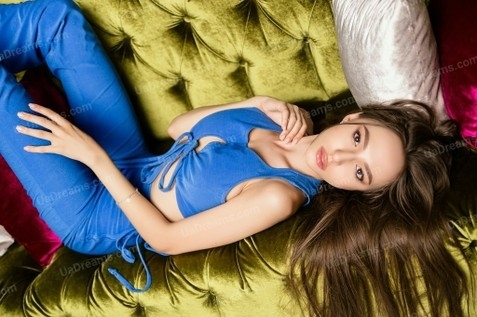 About my family
I was born into a loving and caring family. I was born and live in Kharkov. My dad works as a jeweler, and my mom is in a private business. They love and appreciate each other. My mother and I are friends, she is the person I can confide in and tell everything. I appreciate in my family that we always listen and hear each other, and are able to find compromises. In the future, I would like to have the same family as I have now! From my boyfriend, in the future I would like to have support! At the beginning of a relationship, I want to have a candy-bouquet period to enjoy courtship from a man who is interested in me!)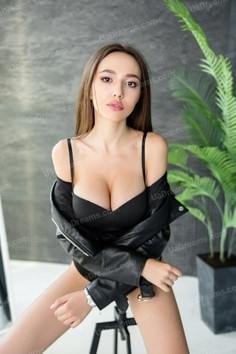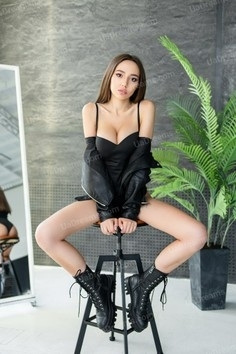 Our personal opinion of this Lady
A kind and charismatic lady. It's very easy to find a common language with her!