Birth Date
Height
Weight
Eyes
Hair
Build
Glasses
She is
Smoke
Drink
4 September
170 cm 5' 7''
51 kg 114 lbs
blue
light-brown
slim (slender)
No
right-handed
No
Never
Share your love with Alina!
Share your love with Alina!
Birth Date
City
Height
Weight
Eyes
Hair
Build
Glasses
She is
Smoke
Drink
I'm looking for
4 September
170 cm 5' 7''
51 kg 114 lbs
blue
light-brown
slim (slender)
No
right-handed
No
Never
Marriage, Romance, Friendship, Relationship, Dating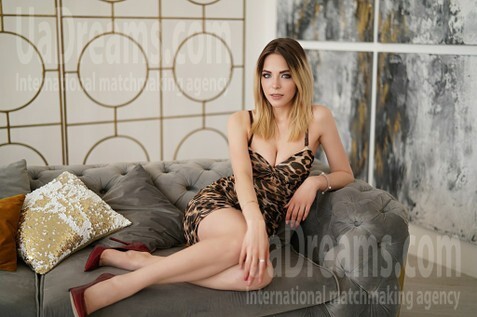 About my family
My family consists of my grandparents, mom, my younger brother and me. I grew up at my grandparents' in a village. I have a friendly family, we all get along together. I do value their care, love, understanding and support. The closest people in a family for me are my om and grandma, I can share with them all my secrets and they always give me a good advice.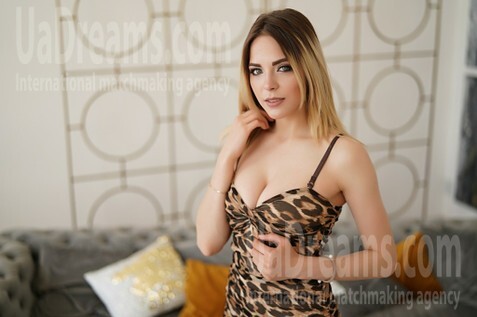 What I do in my leisure time?
I like spending my free time actively. I like going for a walk to the park and admire the nature, this time helps me to calm down and to sort all the thoughts out. Also I enjoy spending my time with friends and visiting different places, we are never bored together! When all we have time, we also like travelling around Ukraine, there is so much beauty here!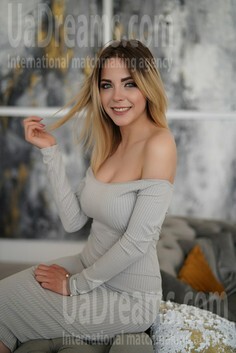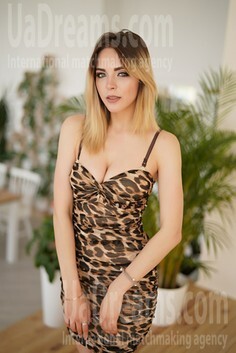 How would I describe myself
It's always hard to talk about myself, but I think that I am open, honest, kind and reliable person with a good sense of humor. I also consider myself as a good friend and I'm always ready to help people who ask me about it. I'm smart, hardworking and goal-oriented.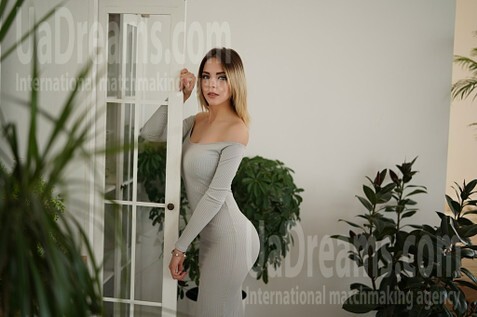 Our personal opinion of this Lady
Alina is a nice girl, very optimistic and lovely, she is easy to communicate with and she is a responsible girl. She is serious about her search and wishes to find her beloved man to create a well-knit family.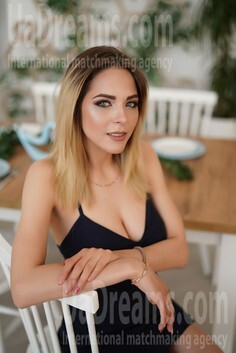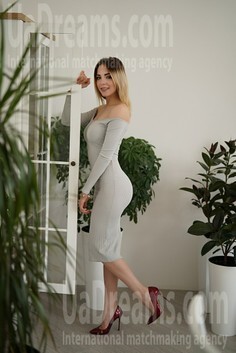 My typical day
I wake up in the morning and go jogging, I like fresh air in the morning and it also helps me to keep fit. Then I come back home, have breakfast. After that I cook lunch and dinner for me. I like to read books when I have time during the day. In the evening I usually go out with my friends to the park or for coffee. Also I like attending in different photo shooting, being creative inspires me for new beginnings.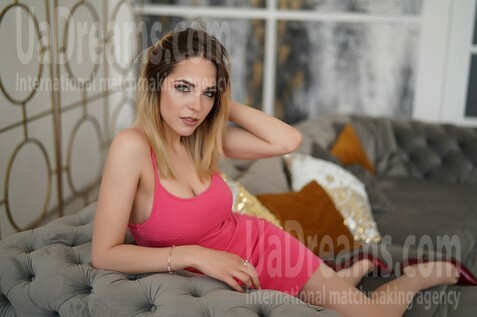 The type of man that I desire
As my future husband I see a caring, self-confident, loyal, honest, good-looking man with good sense of humor. I think that mutual trust is also very important in a family. It would be also great if my man shares with me all his worries and together we can overcome all the troubles that appear on our way and also it will help us to avoid quarrels in the family.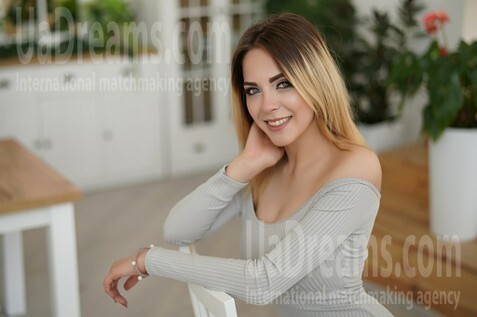 My future goals are
I think, setting goals for future is necessary as they help us to bring balance to our life as due to them we can come to the life we all dream about. All the goals we reach improve our life and step by step lead us to the bright future. As for my personal goals, in the nearest future I want to create a family with my beloved man and to learn English. I'm also dreaming about traveling around the world. And in future I want to build a house with my man.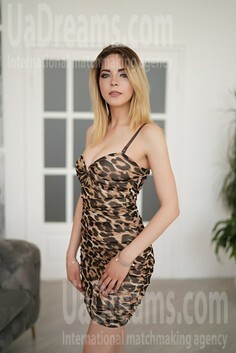 Lady will meet you in 11 hours Good luck!
Lady wants to chat with you in 11 hours
Lady offers to move chat for 11 hours
Lady declined invitation, but explains why:
Thanks but I can't come. Thanks though! Appreciate it!
She's online and waiting for you!
Lady is late, will be at 12:30