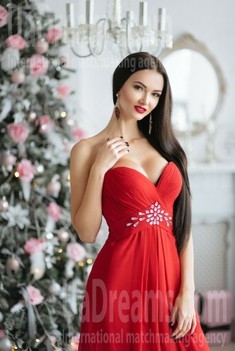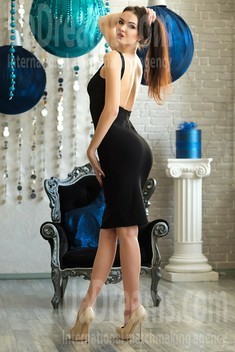 Our personal opinion of this Lady
We can say, that this girl left good opinion about her, because she is so shinning, full of positive thoughts and good energy. In her eyes there is a big desire to find real love and to be happy. She is very kind, tender and has a wonderful smile. She is ready to open her heart for a good man.
See her fascinating movements and charming smile...
Feel as if it was your first date with this lady — it is worth 1000 pictures!
Watch this video for FREE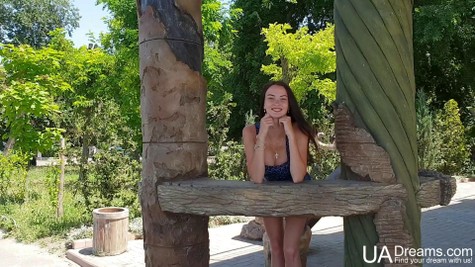 Get a much better idea of the lady's personality!
Discover her life and secrets no other men know :)
It's intriguing like finding an unknown world...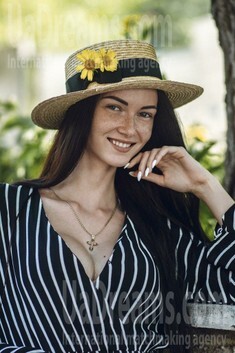 My future goals are
The main goal, which I have for today, is to find my soul mate, so it's the reason, why I am here. I want to create strong relations, which are based on honesty, trust, care and love. I want to build family, to grow clever and happy kids. I believe that all our dreams can come true, if we want them with whole heart and make something for that. I made first step for realizing my dream - I am here. And I will go ahead:) The second goal is to learn English, to have an ability to talk with my future beloved man. And the next goal is to have such an activity in my life, which will give me pleasure every day.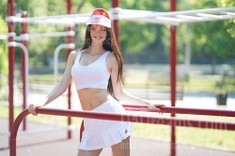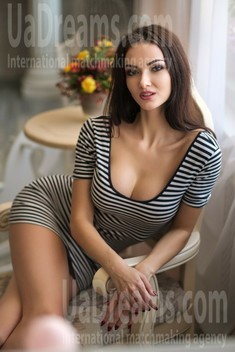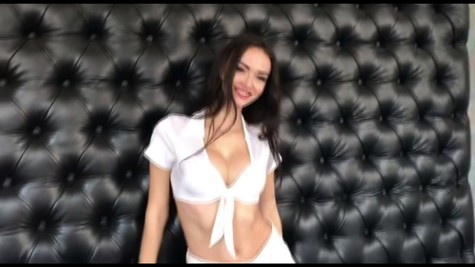 Get a much better idea of the lady's personality!
Discover her life and secrets no other men know :)
It's intriguing like finding an unknown world...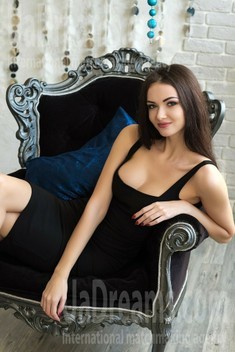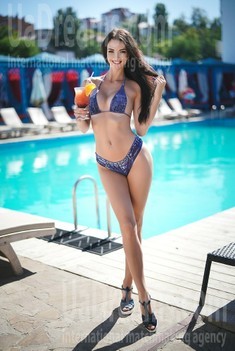 My typical day
My day begins with a cup of tea with lemon and few news from the Internet. Then I go to the university, visit gym, sometimes I can meet with friends, walk around the city. In the evening I usually have a dinner with my family, I like to take a bath with aromatic oils, it helps me to feel better before slеeping and to have sweet dreams. Then I try to create cozy atmosphere in my room, to read a book, to watch an interesting film or something else. For me it's very important to wake up and to go to the bed with positive thoughts and good spirit.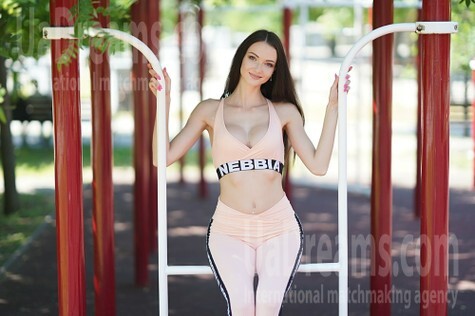 The type of man that I desire
When I think about my future beloved man, I imagine some features, which are important for me. First of all, I want him to be honest with me, it's important when you trust each other, support in different life situation, express love and care in different ways. I think that I will understand when I meet my other half, because I will be comfortable beside him, it will be easy to talk about everything, to decide all questions, discussing them. Life has such moments, when you have nothing to say, you just look into eyes and feel emotions and thoughts of each other. I hope that we will be able to understand each other without words:)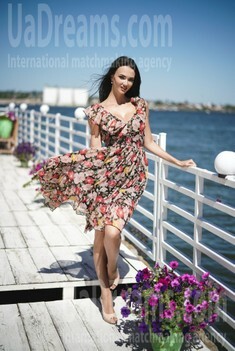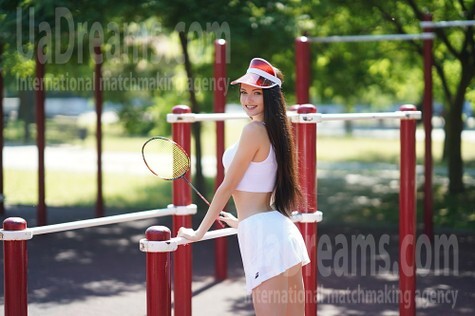 What I do in my leisure time?
I try not to lose my leisure time and to use it to the full. The most important thing for me is feeling happy and be in good mood, so I visit gym to keep my body in a good shape and to feel balance in my organism. Also I adore walking with my closest people, because this time is valuable for me and I like heart-to-heart talks, in such moments I feel that I am not alone. I like reading books - novels, books about psychology and human relations. I am interested in that, because it helps me to understand how to create good relations and to be happy.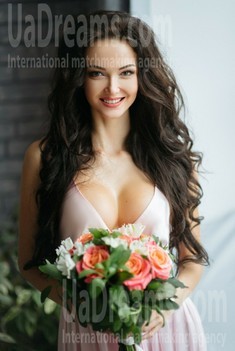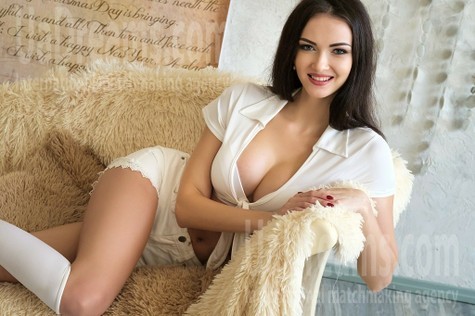 How would I describe myself
My mother often says to me, that I am ready for creation of my own family, because I talk about that, read different books about relations and can do everything, what is necessary for a real woman. She thinks that I will find my other half here, because I am communicative, open-minded and have a kind heart, which will attract the same good man.
About my family
I have a small family, that includes mother, older brother and me. They have always been the biggest support and treasure to me, so I am very thankful to my mother for who I am and for my views on life. She is my closest person.