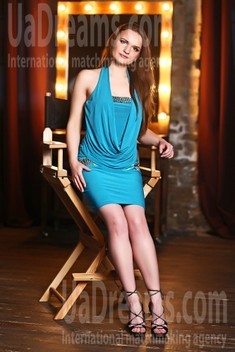 Our personal opinion of this Lady
She is a smiling good-looking girl and she definitely can make every man`s life brighter. She is always nice and sincere.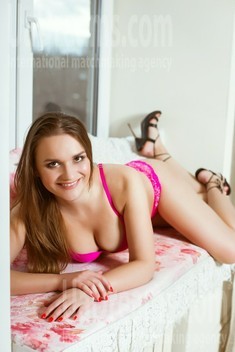 My future goals are
I want to have a family and kids, so that`s why I need a good reliable husband next to me. Also I want to travel around the world. Would you join me?
See her fascinating movements and charming smile...
Feel as if it was your first date with this lady — it is worth 1000 pictures!
Watch this video for FREE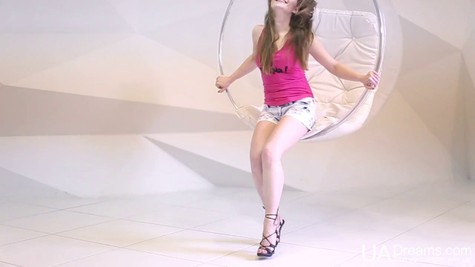 Get a much better idea of the lady's personality!
Discover her life and secrets no other men know :)
It's intriguing like finding an unknown world...


How would I describe myself
I`m optimistic and open-minded, always full of energy and intention to make this world better. So I`m looking for a man who will support me always. Of course I will support him too, that`s why we need a family actually.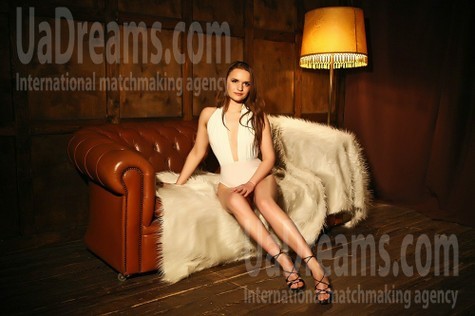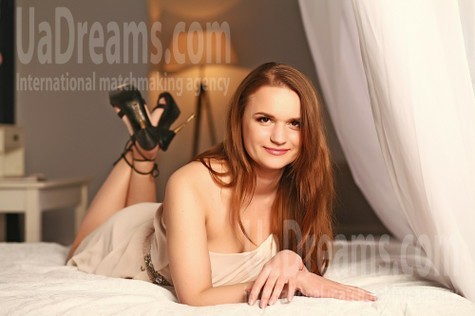 My typical day
I wake up, take a shower, cook breakfast for my granny and have my breakfast. Then I go to work, I`m shop assistant. After it I come back home and cook something delicious, do sports. And then I read or watch TV before it`s time to sIeep. And of course I used to meet with my friends if the weather is fine.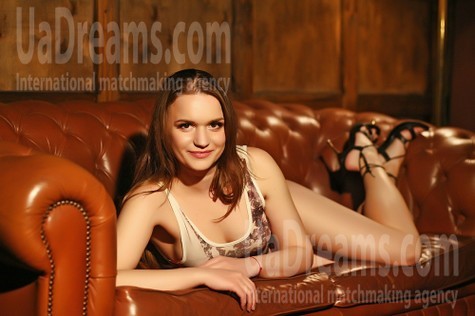 What I do in my leisure time?
When I have some free time I used to walk outside, watching movies and go to the theater. Also I like cooking very much. Travelling is my hobby too. I have been visiting Russia, Egypt, UAE. My big dream is to see tropical countries. Meeting with my friends is important for me. We are close like sisters and have no secrets from each other. We like to talk about everything walking in our favorite park or drinking tea at home.
About my family
I was raised by my parents and grandparents. Mom and dad always worked so I spent my time with my grandmother and grandfather. I spent my childhood in Kharkov. Also I have an elder brother, and we are good friends.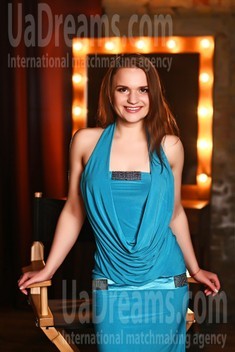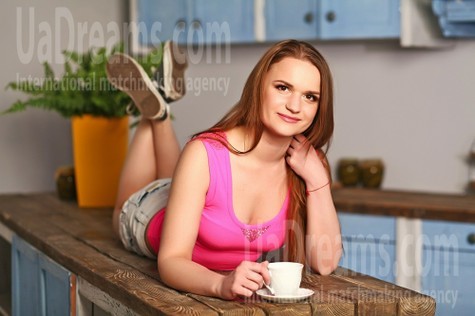 Domestic abilities
I live with my grandmother to help her, she is a wonderful lady, very hard-working, but because of her age she is weak and she needs me. So I clean up the house and cook. Also I go shopping if we need something. In other words I do my best for my grandmom to have some rest;)
The type of man that I desire
I`m looking for smart, independent, good-tempered, kind man who wants to have a happy family.