Birth Date
Height
Weight
Eyes
Hair
Build
Glasses
She is
Smoke
Drink
3 November
165cm 5' 5''
57 kg 125 lbs
brown
blonde
average
No
right-handed
No
Never
Birth Date
City
Height
Weight
Eyes
Hair
Build
Glasses
She is
Smoke
Drink
I'm looking for
3 November
165cm 5' 5''
57 kg 125 lbs
brown
blonde
average
No
right-handed
No
Never
Marriage, Romance, Relationship, Dating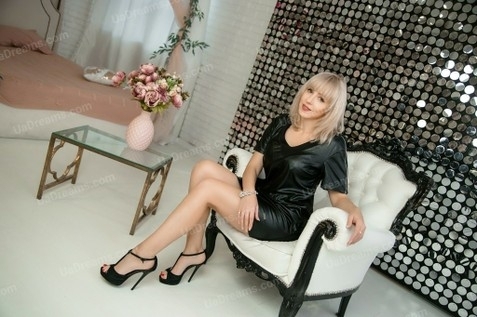 My future goals are
Certainly, the biggest goal of my life is to find my man and make him the happiest man in the world! But anyway self-improvement is important for me, because I do not want my husband to be bored with me ;) My goals for the near future are to learn English and finish a manicure master course. I really like to do something with my hands, so I find it interesting to do manicures. Besides, I am a rather enterprising lady, so I think that such a skill can always be useful. Why English? It seems to me that for me it will be easier to learn exactly English. Being a pupil at a mature age is difficult enough, so I would like to learn a universal language and have success in my efforts. :)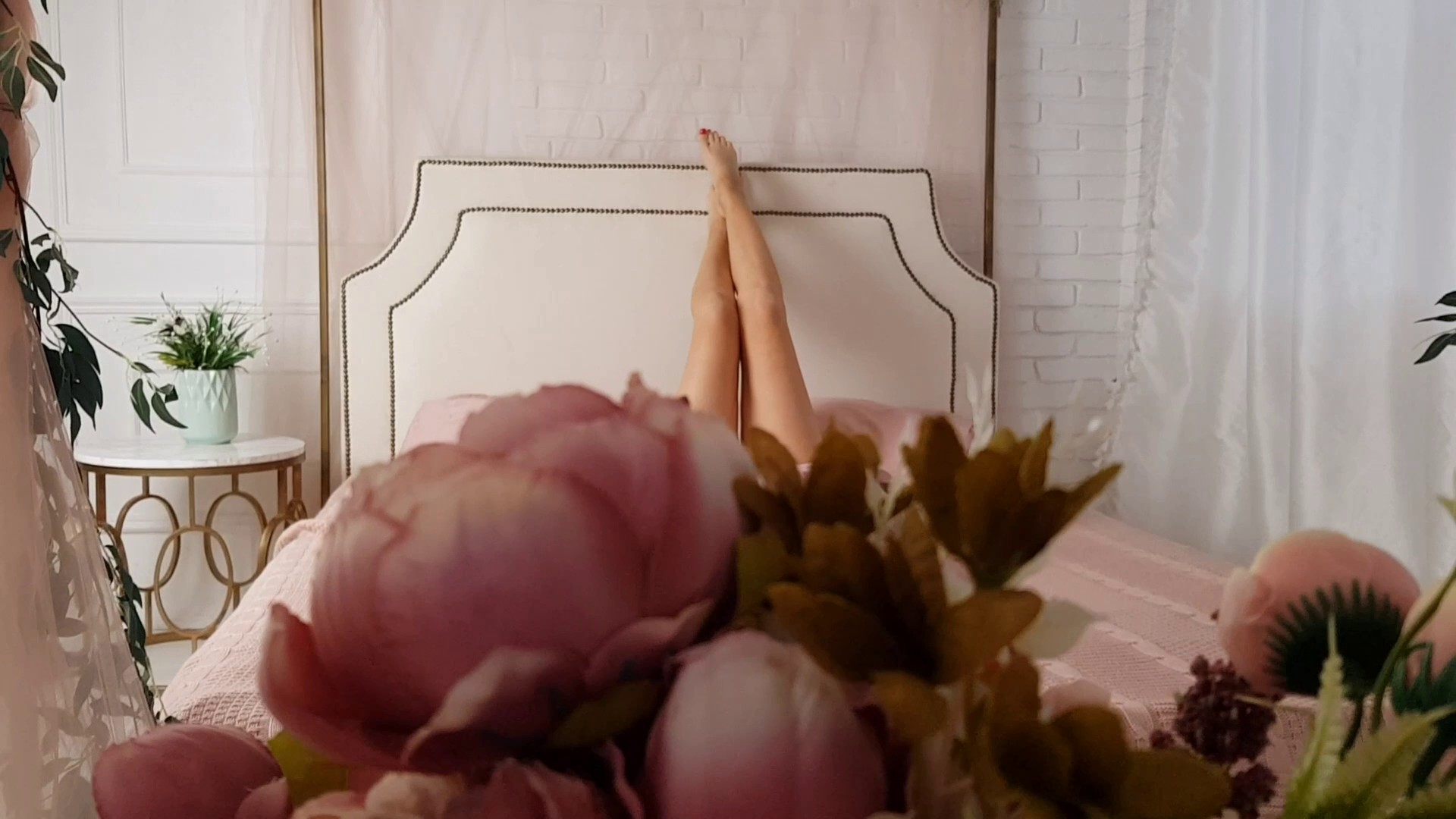 Our personal opinion of this Lady
Elena is a lady with a beautiful sunny smile and kind eyes. She is very open, smiling, positive and has a wonderful shape!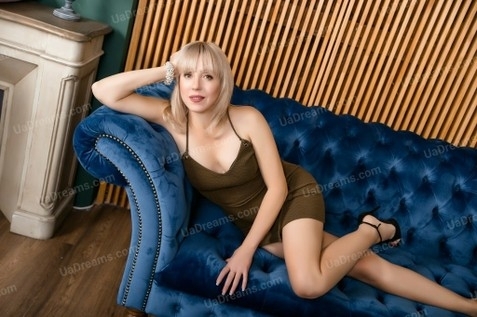 What I do in my leisure time?
I am a lady who has received classical education, so being a real housewife is a must for me. I am very fond of cleaning and cooking. In my house it is always clean, cozy and smells of baking. I think that to fill the house with coziness is something that every woman has to do. And if you want to be in paradise, welcome to visit me. My home is a paradise island, where you can always have a pleasant time, relax with your soul and body, spend time in a pleasant environment with a cup of aromatic coffee or my author's tea. If you want, I will share the recipe with you ;).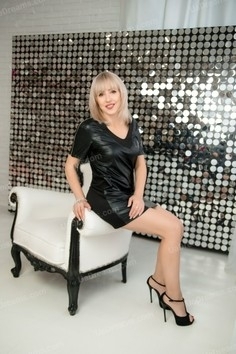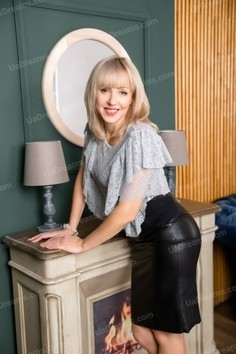 The type of man that I desire
I want to meet a caring man who I can rely on. It is important for me to be near a real man who will allow me to feel like a real woman - caring, weak, homy. My man should be kind, as it is also very important for me. I think that similar people attract, then they have common interests, tasks, goals, and then they can easily step foot in foot on the road of life. Love is when you look in one direction. That's why I want to be near a person similar to me - caring, kind, decent, easy to communicate and optimistic. I believe that love should be easy, so I will be happy to meet a simple guy who just wants to be happy.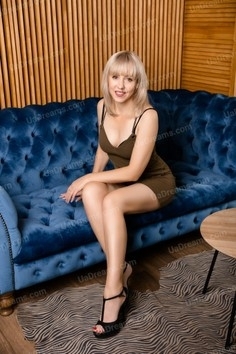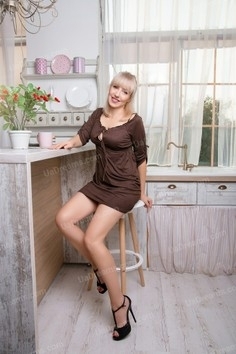 How would I describe myself
I'm an open book! I just can't be read unless someone shows interest in the story ;) I am not perfect, but I am always myself. I would say about myself that I am sociable, positive, optimistic... and wise. :) Experienced and calm, cheerful and inspiring, pragmatic but romantic. I can be quiet and calm, but sometimes I am a hurricane of emotions! I am an energetic lady who always knows how to use her energy with pleasure ;) I am working on myself, so I can say for sure that I am a strong person who never loses hope and faith!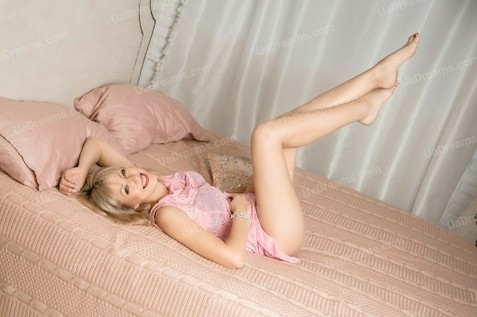 My typical day
My every working day is long enough. I wake up at 7 a.m., start the day with a cup of coffee and go to work. The working day starts at 10 a.m. and there I forget about everything. The chef has a lot of work during the day, believe me :) To be responsible and attentive, to do everything quickly, qualitatively, with love and, most importantly, tasty - these are my main tasks for the whole day. I come home quite late, because after work I definitely go for a walk, to free my head from thoughts about work and to fill it with dreams and thoughts about a happy future. Of course, I do not want to go back to an empty apartment, but unfortunately I have to do it every day. I am sure that very soon someone very special will be waiting for me there, and the walks will not be lonely anymore! :)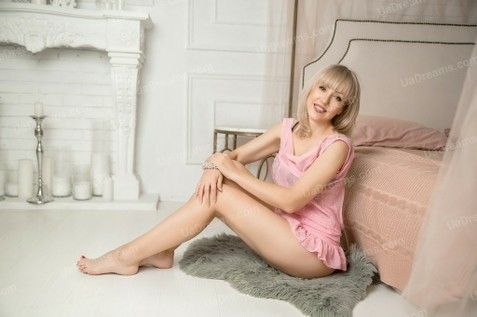 About my family
I live apart from my family, but I maintain very warm and friendly relations with all my relatives. My family is my mother, brother and sister. I can confidently say that I am lucky because we have always had very strong and good relations. I can't say that someone of them is closer to me. Mom, brother and sister are equally close to me. The closest and dearest to me person will be my husband, the person I will give my everything to and will do everything to make him happy. I believe that we will definitely build our strong and happy family with a man who needs it just as much as I do!