Birth Date
Height
Weight
Eyes
Hair
Build
Glasses
She is
Smoke
Drink
18 October
165cm 5' 5''
53 kg 117 lbs
brown
black
slim (slender)
No
right-handed
No
Socially
Occupation
clothes designer
Marital status
Divorced and No children
Want to have children?
will decide with my husband
I'm looking for
Marriage, Romance, Friendship, Relationship, Dating, Traveling
Birth Date
City
Height
Weight
Eyes
Hair
Build
Glasses
She is
Smoke
Drink
I'm looking for
18 October
165cm 5' 5''
53 kg 117 lbs
brown
black
slim (slender)
No
right-handed
No
Socially
Marriage, Romance, Friendship, Relationship, Dating, Traveling
Occupation
clothes designer
Marital status
Divorced and No children
Want to have children?
will decide with my husband
My Languages
Russian
Means is a native speaker, needs no help in speaking
Ukrainian
Speaks since childhood
English
Familiar with frequently used expressions and able to express oneself in everyday situations.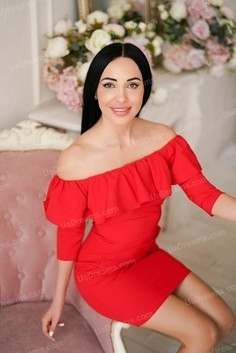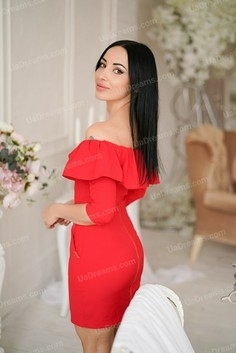 Our personal opinion of this Lady
Elena gives an impression of a sociable person with a gentle smile. She is eager to start serious relations with the right man and be happy. A very simple person with simple dreams. :)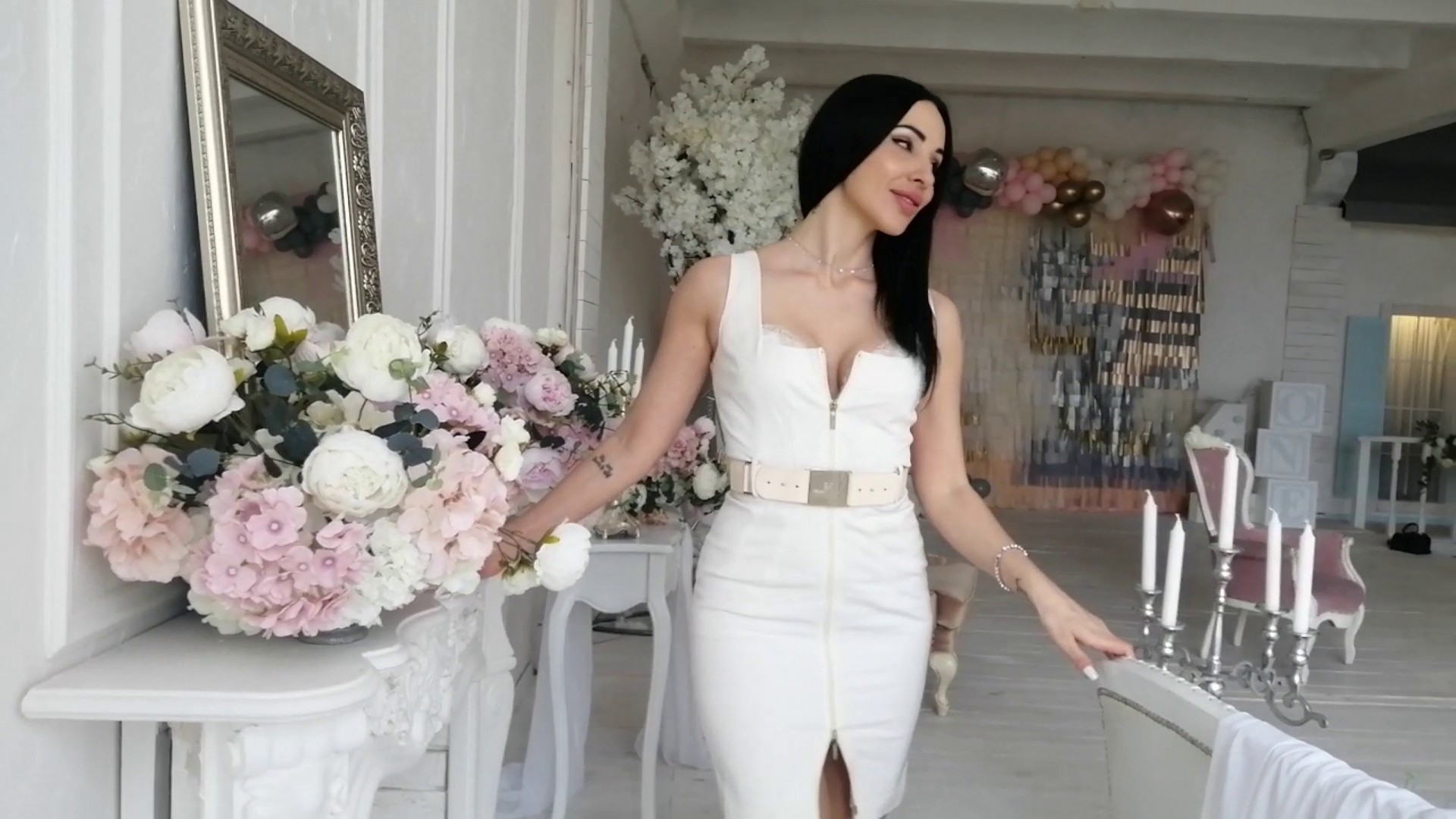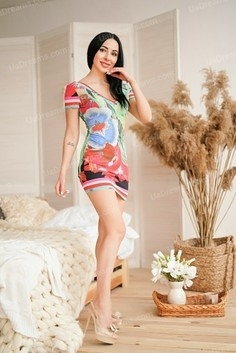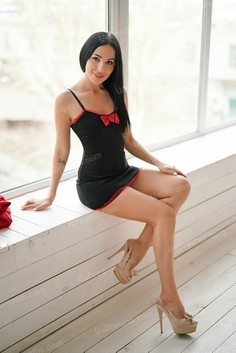 My typical day
I like to plan my new day in advance. I value each hour and minute of my life and I want to spend it with benefit for myself. I like cooking my meals at home. Each day starts with a tasty breakfast and a cup of aroma coffee with a slice of chocolate. :) I'm sure the way you start your day depends on how you spend it. Later I devote time to visiting tailors and developing patterns. I've been in the women's clothes design business for seven years already. As for evenings, I like to spend them relaxing at home or meeting friends.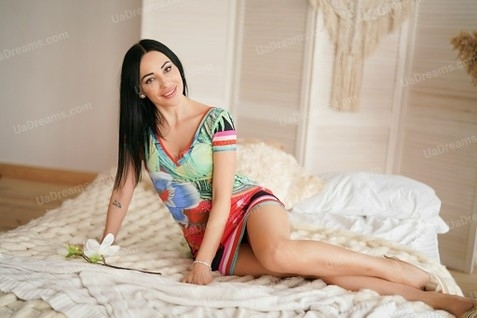 My future goals are
My biggest dream at the moment is to find my second half no matter where he may be. I will be ready to move abroad if it's necessary and to create a family together. Family is the most important thing in life for me. To be happy in full, I also wish to open my own business in the nearest future and devote my time to clothes design.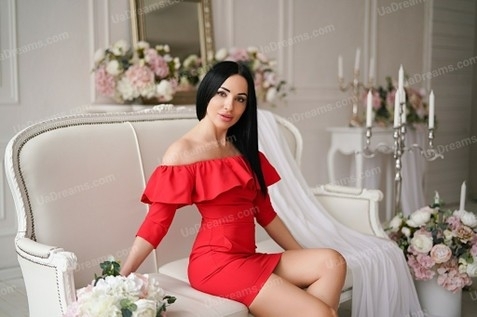 The type of man that I desire
Any woman wants to feel safe and protected with her loving man. I'm not an exception. I would like to feel a strong man's shoulder beside me and to share all life's happy and sad moments with him. I value support and care. In my turn, I'm ready to give him my support and tenderness whenever he needs it. I hope my future partner will share my interests as it's so wonderful to do everything in life together. I also hope that he will have a positive attitude towards life in general.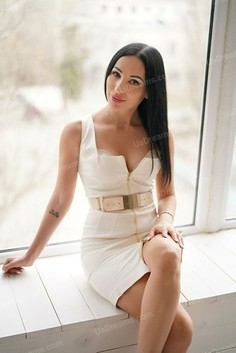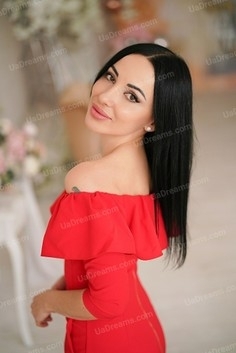 How would I describe myself
Each person is individual in his own way. As for me, I'm a very positive person who loves life. I like to smile a lot and get pleasure from making other people around me happy. I believe humor helps us in all life's situations. If somebody asks me to create my own world, I would have a family, coziness, warmth, stability, care and support of dear people in it. I also can't imagine my life without coffee. chocolate, perfume, flowers and books. :)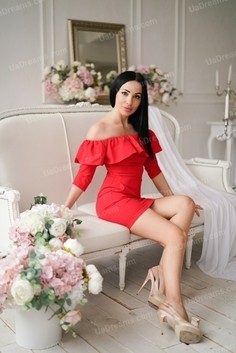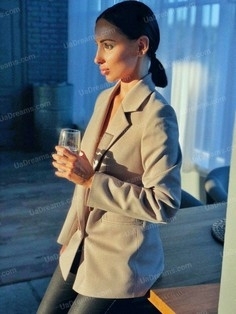 What I do in my leisure time?
I take care about my looks and body. I'm fond of sports. I believe that a healthy mind is present in a healthy body. Most of all I like fitness and yoga. I try to eat healthy food too. I think that traveling makes us really happy, that's why I so much enjoy visiting new countries, getting acquainted with new cultures and people. I dream to do it with my future life's partner. On weekends I prefer to stay at home and read an interesting book or to visit cinema with friends. My biggest dream now is to start my own business in designing of clothes. I love fashion, beauty and style.
About my family
I was born in Nikolaev and I love this city. I have my dear parents who are happy together since their marriage. I have got a younger brother. My family lives in my city and we often gather together for family holidays and events. My dear mother is my best friend in life. I share everything with her. My parents are an example of real happiness to me. I dream to create my own family and be happy for the whole life.