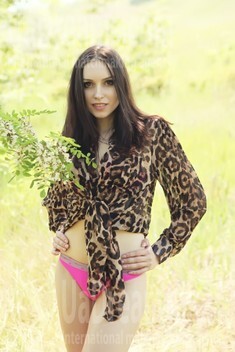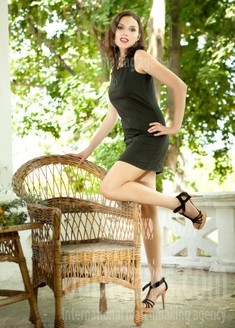 What I do in my leisure time?
I like to spend my free time with my friends or in a solitary) Sometimes to rest from everything I just sit down on my comfortable couch and can watch some movies)) Of course it would be nice to have my beloved with me to cuddle together watching some romantic movie or even to hide my face in his shoulder when we watch some horror movie...)))) Just to spend a nice tome together) Also when the weather is great outside I love to go to the beach to swim in the sea or to sunbathe...))) I also love to make myself more beautiful when I have free time...) I think a true lady should always look good and work on her appearance...don't you think so? Also in my free time I like to do some exercises to keep fit...)))) Will you join me to spend our free time together?))))
See her fascinating movements and charming smile...
Feel as if it was your first date with this lady — it is worth 1000 pictures!
Watch this video for FREE
The type of man that I desire
I am ready to commit myself to a wonderful man who will love and cherish me...))) I want my future beloved to be kind and active) I want him to be tidy and strong...))) I just want to feel like a little Princess in his strong arms...))) I have much love in my heart to give and I want a perfect man just for me to give that love to and of course for him to love me as well) I also want my man to be honest because i am always honest and sometimes even frank...but well that is all me) I want him also to be easy-going and of course have a nice sense of humor for our life to be filled with love, happiness and of course only positive emotions...)))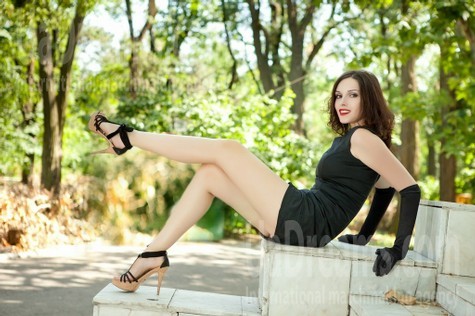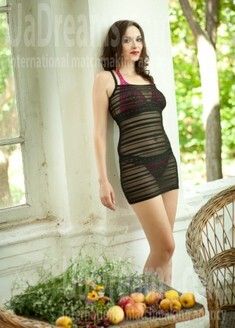 About my family
Right now it is me and my little sunshine, my daughter that makes my family but I am looking for a good man to make this family complete)) Well, unfortunately I was raised not in a full family but my Grandmother and my Great Grandmother raised me very nice and they gave me so much love and taught me how to live positively and nicely) Well, as many people say, if your parents were not that good at raising you then you will do everything to never make the same mistakes with your children...so I want my family to be happy and full of course)))) I also have a half brother and half sister and we meet from time to time but i can't say that we are very close with each other.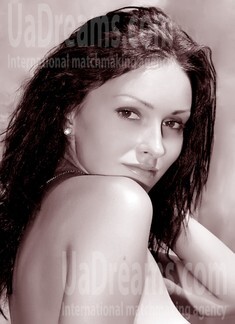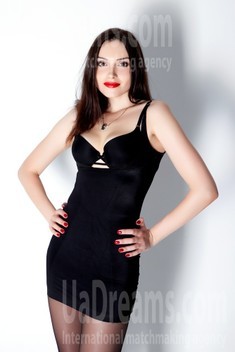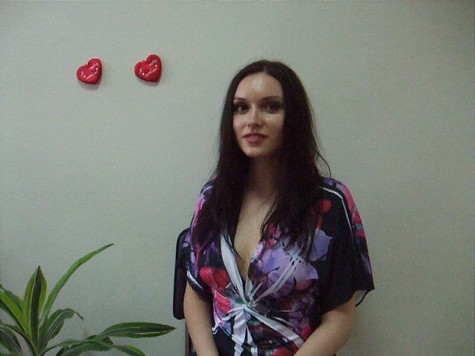 Get a much better idea of the lady's personality!
Discover her life and secrets no other men know :)
It's intriguing like finding an unknown world...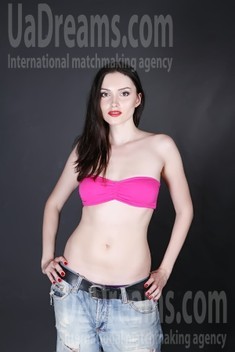 My future goals are
Right now I think my future goal and the most important one is to meet you my beloved and create a nice family and be happy...))) I am searching for that perfect man for me and I think that he is looking for me as well and I know that soon we will meet and be happy...))) I want to create a strong and loving family. I want to make a house a cozy home where my family will be happy and live in love and happiness...))))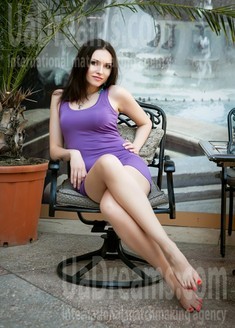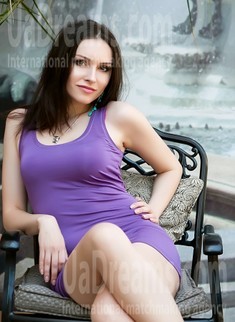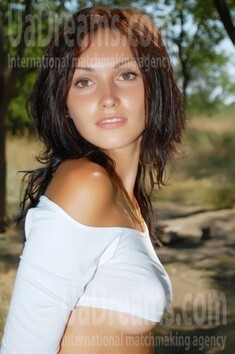 Our personal opinion of this Lady
Elena is a very nice with radiant smile and serious desire to find a decent man to be happy) She is a good lady with a good heart and it is always nice to communicate with her) She is also a very nice mother and hopes to meet a good man to make her family complete.
See her fascinating movements and charming smile...
Feel as if it was your first date with this lady — it is worth 1000 pictures!
Watch this video for FREE
My typical day
Usually my day starts with a smile on my face)) I think that is the best way to wake up and have a nice day all day long))) In the morning I do some gymnastic and some stuff around the house) I spend time with my daughter outside and we like to do many things together and walking is one of those things. During the day I am very active and busy because that is what I need to do to be able to cope with two jobs but that is what I like...to be busy and active because I still do not have my beloved to who I want to dedicate all my time...))) I really hope that will change soon)))) In the evenings I sometimes can meet up with friends to just relax or just stay at home and enjoy some relaxation there...)))) I also like to read a nice and interesting book just before I go to sIeep ...))) That is a great way to go to a fantasy land and to relax your mind after a hard working day))))) I also like to dance) Do you want to dance together?)) I will try not to step on your feet...))
How would I describe myself
I am open, nice, kind with good sense of humor....))) I like to watch comedies and have a nice laugh...)))) I do not like not decent people. I like to be outside...)))) I also like to dance at home when nobody sees me...))))) I have much love and passion in my heart to give to my beloved and I am waiting for him to join me in my life...)))