Birth Date
Height
Weight
Eyes
Hair
Build
Glasses
She is
Smoke
Drink
19 May
162 cm 5' 4''
51 kg 114 lbs
green
black
slim (slender)
No
right-handed
No
Never
Marital status
Single and No children
Want to have children?
will decide with my husband
I'm looking for
Marriage, Romance, Friendship, Penpal, Relationship, Dating, Traveling
Share your love with Eugenia!
Share your love with Eugenia!
Birth Date
City
Height
Weight
Eyes
Hair
Build
Glasses
She is
Smoke
Drink
I'm looking for
19 May
162 cm 5' 4''
51 kg 114 lbs
green
black
slim (slender)
No
right-handed
No
Never
Marriage, Romance, Friendship, Penpal, Relationship, Dating, Traveling
Marital status
Single and No children
Want to have children?
will decide with my husband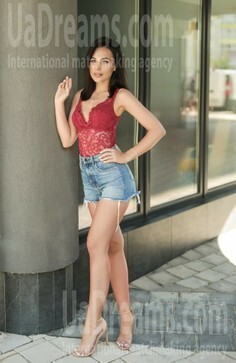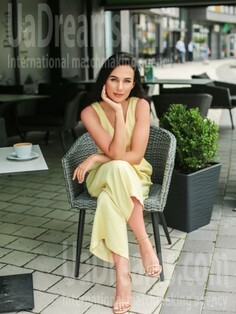 About my family
I am not the only child in my family. I have a sister who is five years older than me and she has got two kids. She works on the radio. We have a very warm relationship with her and she is my best friend who knows more about me than anyone. My mother works as a cook. So in the evening we always have something delicious for dinner. My father died and we miss him so much. We loved him and respected him very much. And now there only three women in our family who are taking care of each other. I love my family and always help them.
My typical day
I am a morning person. I wake up in the morning and first of all I do yoga to feel energetic and in a good mood all day. Then I have my breakfast and run to study web design and online marketing. I try to develop myself every day. After school, I go for a walk in the park to read a book and breathe in the fresh air to sleep better. When I get home, I have dinner and rest.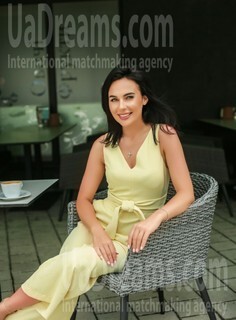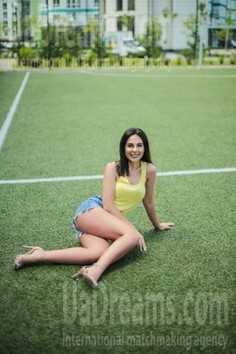 What I do in my leisure time?
When the weather is good outside and I have free time, I love to walk in the park. I like to breathe in the fresh air, to sit on a bench and read a book. And what could be better than an evening walk in the park with your friends? Also, I love painting. It is one of my favorite hobbies and that is why I study web design. Sometimes I try to spend my free time on self-development and try something new that will be useful for me and my future family... I don't like sitting in one place and doing nothing because it is boring for me.
The type of man that I desire
Like most of the women, I am looking for a smart and strong man who can protect me and support me in everything. I am also looking for a wise man who can teach me things I don't know, who can tell me something interesting and with whom there will always be something to talk about. And of course, a man must be hardworking, because lazy men never succeed in life. I am ready to help him to achieve his goals, and this will make me happy. I want to have a strong loving man with whom I can build a strong, loving family.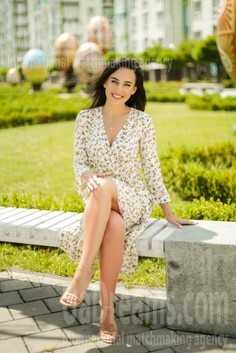 Our personal opinion of this Lady
The lady is very purposeful and hardworking. She knows what she wants and confidently goes for it. She is very friendly and helps family and friends in trouble. She is also very sincere and loves to meet new people.
How would I describe myself
My parents raised me to be a real lady. I am an educated person and love to help others. I respect my family and love them very much. And I will respect my future husband in the same way. I know what I want in this life and I try to achieve it. Nothing is impossible for me. If I want something, I will work hard to achieve it. I just need to find my love, who will support me and rejoice in my every achievement. Life has taught me to be strong and never give up half-way and always go to my dreams and desires confidently.
My future goals are
Like most people in this world, I want to do my favorite thing in the future and enjoy what I do. I also dream of creating a big and friendly family because I am ready to give someone my love and care. Also, life cannot be interesting without traveling to different countries and learning about other cultures, I want to see the whole world with my future family.
Lady will meet you in 11 hours Good luck!
Lady wants to chat with you in 11 hours
Lady offers to move chat for 11 hours
Lady declined invitation, but explains why:
Thanks but I can't come. Thanks though! Appreciate it!
She's online and waiting for you!
Lady is late, will be at 12:30