Birth Date
Height
Weight
Eyes
Hair
Build
Glasses
She is
Smoke
Drink
6 May
170 cm 5' 7''
53 kg 117 lbs
brown
brown
slim (slender)
No
right-handed
No
Socially
Marital status
Single and No children
Want to have children?
will decide with my husband
I'm looking for
Marriage, Romance, Relationship, Dating, Traveling
Share your love with Lana!
Share your love with Lana!
Birth Date
City
Height
Weight
Eyes
Hair
Build
Glasses
She is
Smoke
Drink
I'm looking for
6 May
170 cm 5' 7''
53 kg 117 lbs
brown
brown
slim (slender)
No
right-handed
No
Socially
Marriage, Romance, Relationship, Dating, Traveling
Marital status
Single and No children
Want to have children?
will decide with my husband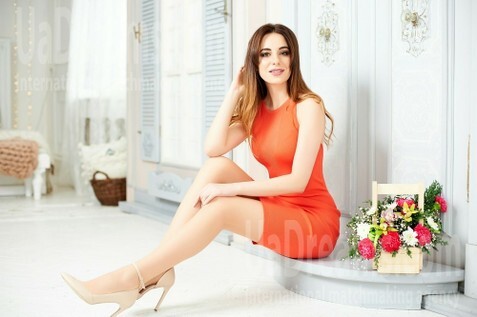 About my family
I was raised in a family of 4 - my Mum, Dad, elder brother and me. We have always been close to each other. We are a close-knit family and we value all the family traditions and that whole family concept. I have always been told that being with your fimaly is the best place to be at. I was brought up with old school family values, which I really like. My brother already has a family of his own and they are about to have a second child. What I like abut my family is how we care about each other and I have so many nice memories thanks to my family.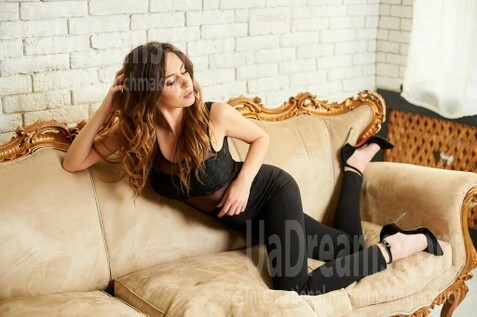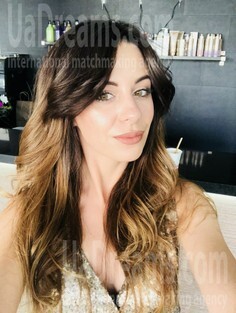 Our personal opinion of this Lady
The lady's beauty and her manners are just captivating. There is some grace tenderness about the way she talks and moves, she is very feminine and smart. Very polite, very mature and very ready to start her own family.
My typical day
I wake up early, at about 7 am, and have my breakfast, which is usually not much - just a cup of coffee and maybe a sandwich if I have time. If I don't, I usually grab a snack during the day. I take a shower, dress and go to my office to work. I spend a lot of time at the computer and my day usually depends on how many meetings I am going to have with my clients. I spend a lot of time booking the trips, tickets, etc. I try to always go out for lunch. When I come home, I usually just watch movies or read or walk in the little park near my house. Sometimes I stay up late.
How would I describe myself
I am a reliable woman and I am ready for something long-lasting. I am ready to welcome a man in my life. The one I could spend my whole life with. I am caring, kind and compassionate. I don't hurt people and I dislike seeing anybody being hurt by others. I like animals. I am romantic and passionate.
My future goals are
My most important goal is to create my own home with a warm, friendly, comfortable atmosphere. My dream and my goal is to create it with a man I love. I feel like it's time. Another goal of mine is to do something I love all the time, I mean my work, and to have my little company - not that big, but a little travel agency we would run together with my beloved one, maybe. I would not want to spend my whole life working constantly , I would want to hire a few travel agents and to make it work. That is my little dream.
What I do in my leisure time?
I am very blessed because my hobby has become my job, I mean travelling! And it still is my passion. So whenever I have some free time, I try to spend it seeing some new places, seeing the world. If I have just a day off, it can be just having some time for myself and doing some beauty procedures at home or going out with my close friends and talking for hours or watching some movie. Or I can just read at home, but it doesn't happen that often because I'd rather stay outside and travel. I like going to the gym when I have a bit of free time, too.
The type of man that I desire
I feel comfortable with polite and well-mannered people, also people who speak their mind and are very open and sincere. I am not a very demanding type of a girl, but I know what I want and would want my life partner to be the same. I like having some goals in life, making some efforts to make my dreams come true, and it would be nice to have a life partner who is the same or just similar. I am caring and loving and compassionate... I think we would both have kind hearts. I believe that if you want to build a long-lasting relationship, you should be compassionate and ready to compromise and forgive.
Lady will meet you in 11 hours Good luck!
Lady wants to chat with you in 11 hours
Lady offers to move chat for 11 hours
Lady declined invitation, but explains why:
Thanks but I can't come. Thanks though! Appreciate it!
She's online and waiting for you!
Lady is late, will be at 12:30