How would I describe myself
I'm an open-minded and easygoing person. In addition to that, I can say that I am quite persistent and hard-working. I pay special attention to self-realization and self-development. In simple words: my purpose is to be better than I was yesterday. I love kids and animals. I'm loyal, caring and loving. I believe I would make a perfect wife :)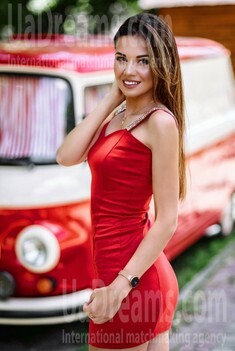 About my family
I've got really good relations with my family and relatives, especially with my younger sister. We are really close. Sometimes it even feels like we're reading each other's minds) I love my mom and dad and I think their relationship is a good example of a family model. I'd like to carry such strong feelings through the years as skillfully as they are doing it.
See her fascinating movements and charming smile...
Feel as if it was your first date with this lady — it is worth 1000 pictures!
Watch this video for FREE
What I do in my leisure time?
I am quite a social person, so I enjoy spending time with my friends. But besides that, I like to devote time to myself. I try to stay physically fit, so I regularly do fitness. Besides, I enjoy meditation. It's so calming! In addition to that, I pay a lot of attention to self-development and I care much about my personal growth, that's why I read a lot of books. I like visiting new places, admiring their unique beauty. I'm quite interested in active rest, sports and other outdoor activities. For the record, I do love nature: strolling in the woods, listening to its calming silence; walking on the beach and admiring sunsets or sunrises. I see beauty in lots of regular things.
My typical day
My typical day usually starts with exercising - I find it really important to keep my shape and to be fit and healthy. By the way, about health. We are what we eat, so I pay special attention to the breakfast, as it is the most important meal of the day. Then I go to work, which I love with all my heart. One more thing worth mentioning - I can't imagine my day without learning something new, so I prefer to read or study something useful to keep my brain fit as well :)
My future goals are
I'm a selfseeker. I've been working as a psychologist for about 5 years. My job is really important to me for the reason that it helps me to understand better not only other people, but also myself. So, first of all I want to make a career to provide my future children with all they need to have a happy childhood. Secondly, I dream about a big friendly family and a reliable husband, I can grow old with.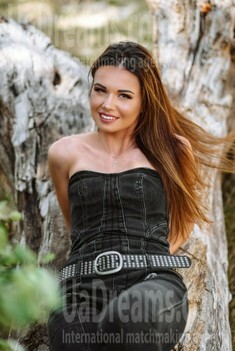 The type of man that I desire
To my mind - the sexiest thing about a man is his brain) so I see an intelligent, smart man by my side with a great sense of humor and a charming smile. Besides that, he has to be confident about what he wants, what he needs, about us and himself. I like it when a man has his own goals and a plan to achieve them. My man should care about his personal growth as much as I do. Also, I do appreciate it when a man is loving, caring, and supportive. If you recognize yourself in this description - be sure to let me know ;)
Our personal opinion of this Lady
A very pleasant and sincere girl who has got a wonderful smile and incredible inner energy) A true lady!) She's compassionate, understanding and really sweet. Be sure, her charm and beauty is impossible to resist ;)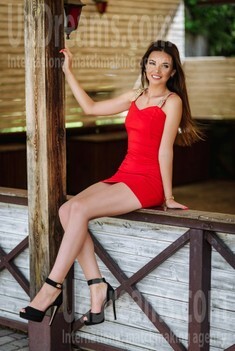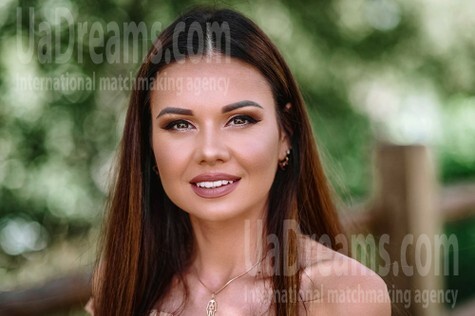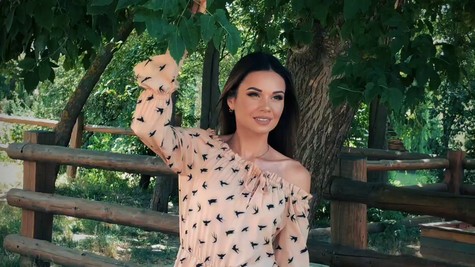 Get a much better idea of the lady's personality!
Discover her life and secrets no other men know :)
It's intriguing like finding an unknown world...