New lady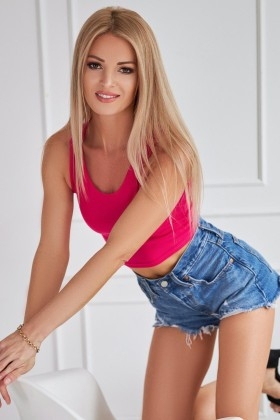 Birth Date
Height
Weight
Eyes
Hair
Build
Glasses
She is
Smoke
Drink
4 August
163cm 5' 4''
49 kg 108 lbs
brown
blonde
slim (slender)
No
right-handed
No
Never
Marital status
Divorced and No children
Want to have children?
will decide with my husband
I'm looking for
Marriage, Romance
Birth Date
City
Height
Weight
Eyes
Hair
Build
Glasses
She is
Smoke
Drink
I'm looking for
4 August
163cm 5' 4''
49 kg 108 lbs
brown
blonde
slim (slender)
No
right-handed
No
Never
Marriage, Romance
Marital status
Divorced and No children
Want to have children?
will decide with my husband
My Languages
Ukrainian
Speaks since childhood
Russian
Can hold conversations about advanced subjects to good descriptive degree
English
Familiar with frequently used expressions and able to express oneself in everyday situations.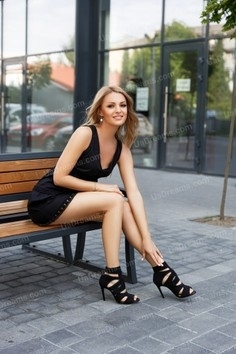 About my family
I have a big family but now we all live separately! Although this doesn't mean that we are not close anymore. I often see my siblings and we spend time all together. We do help and support each other and we often visit our parents who live in the countryside! We like to have picnics together and help mom potting around. We have a nice garden. My family is a wonderful example of what a relationship between people in a family should be. I was raised on love, understanding, and care! I want to have the same in my future family.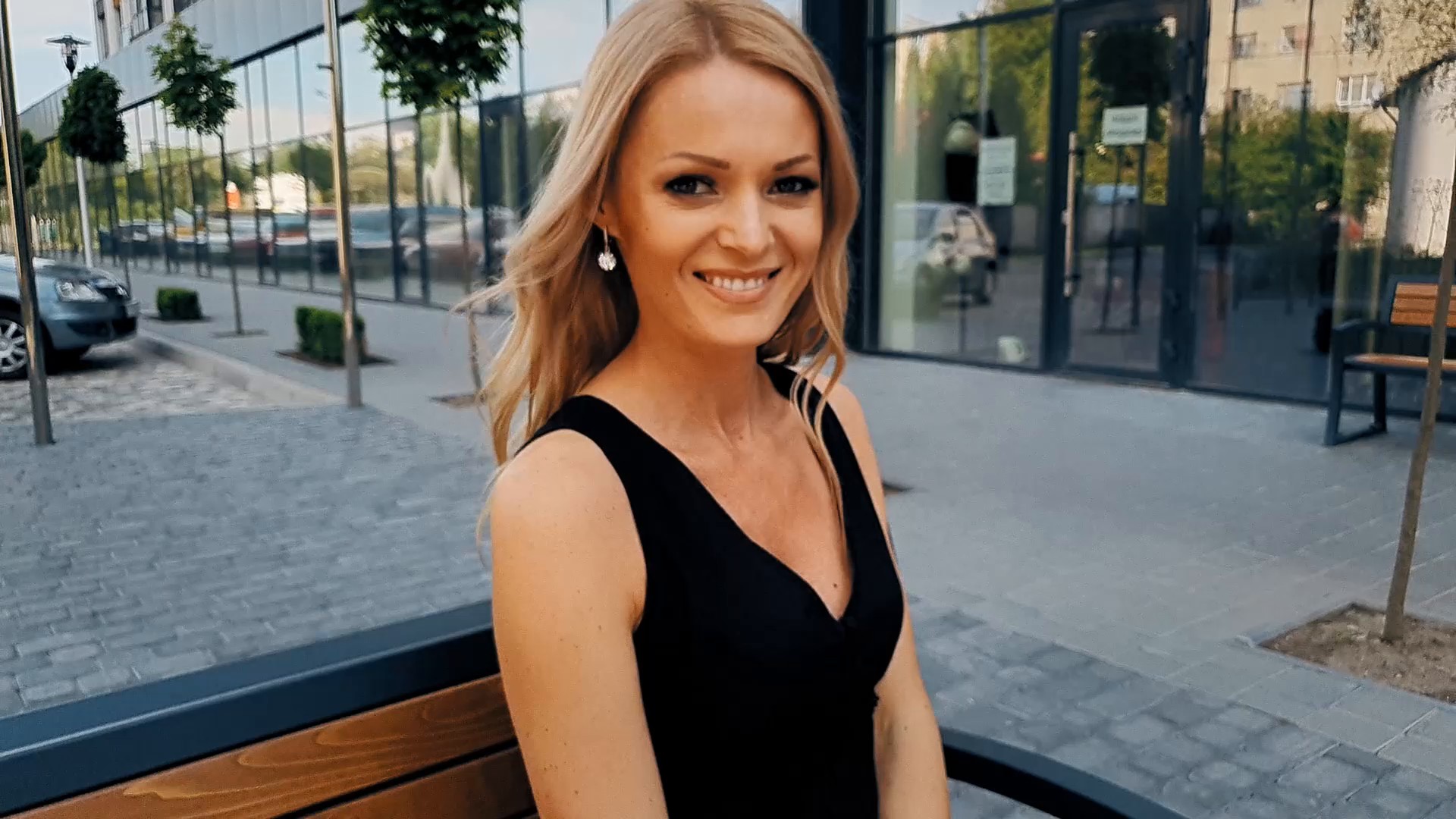 The type of man that I desire
I want to be with a man who exactly knows what he wants from life and family will be his main priority. He must be mature, love kids, honest and devoted. I want him to support my goals and that we always had open and honest communication no matter what life will make us get through. I find it one of the man's strengths to have the courage to talk about the hard stuff, to respect my opinion, and get through everything together. I need someone who loved me. Any other positive qualities that express his personality are welcome!
My future goals are
I enjoy life and want to share it with someone very special to me. I am very determined, with a clear understanding of what I want from life. In the first place, I want to have a family where I will feel that my life is complete and it will fill my life with a special sense. There is nothing more stable than family. I have a job I enjoy and I would also like to get better at it. For me, it's not only about income but also appraisal and satisfied customers and this is very precious. It's important for me that my husband will understand me and support me in everything!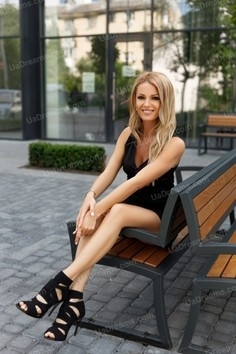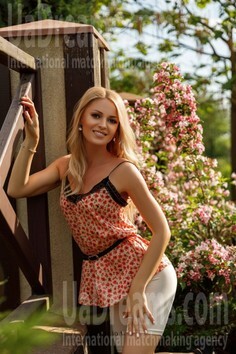 Our personal opinion of this Lady
Mariya is very positive, wise, sincere, with an enticing smile! She is very loyal and caring, wishing to find the love of her life and have a strong loving family! She has a good sense of humor and is a very interesting interlocutor! We consider she has a very unique personality that is so easy to notice. You will get very comfortable talking to her right from the first minutes of talking with her. She behaves generously and always ready to help. The lady is very optimistic, intelligent, and feminine. You will have a big pleasure meeting her.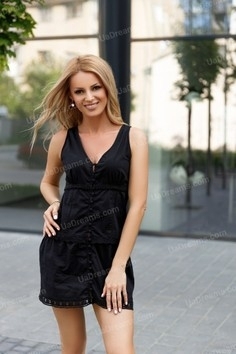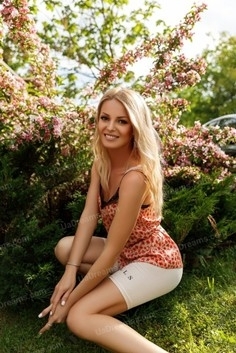 What I do in my leisure time?
My spare time I usually spend outdoors as being in the nature brings me much energy. I love different kinds of activities, either it's a mountain or a beach ones. I love to go to the gym, meet friends or just stay at home watching TV if I know there will be something interesting on it at a specific time. I absolutely adore reading that truly expands my horizons. Also, I am very focused on learning English, which is one of my priorities now. I also like to sometimes spoil myself going to the spa, or just swimming in a pool.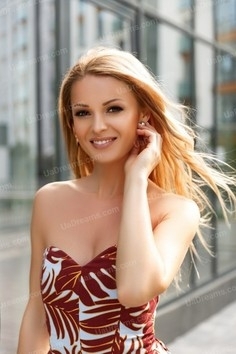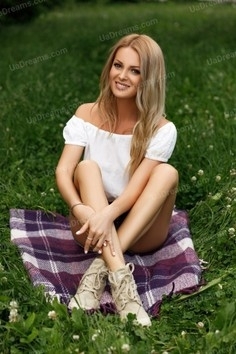 My typical day
I usually wake up early in the morning on workdays! I start my day with a little workout, take a shower, get dressed, and get ready for work! While having breakfast I sometimes make some calls to align my schedule with my customer's ones. I am self-employed, so it's very convenient. Work takes me 3-4 hours on average. Then, I am free. Later in the evening I can either see my friends for coffee or go to the groceries. Sometimes I can go see my siblings. I have amazing nephews I like to spend time with. We get along very well.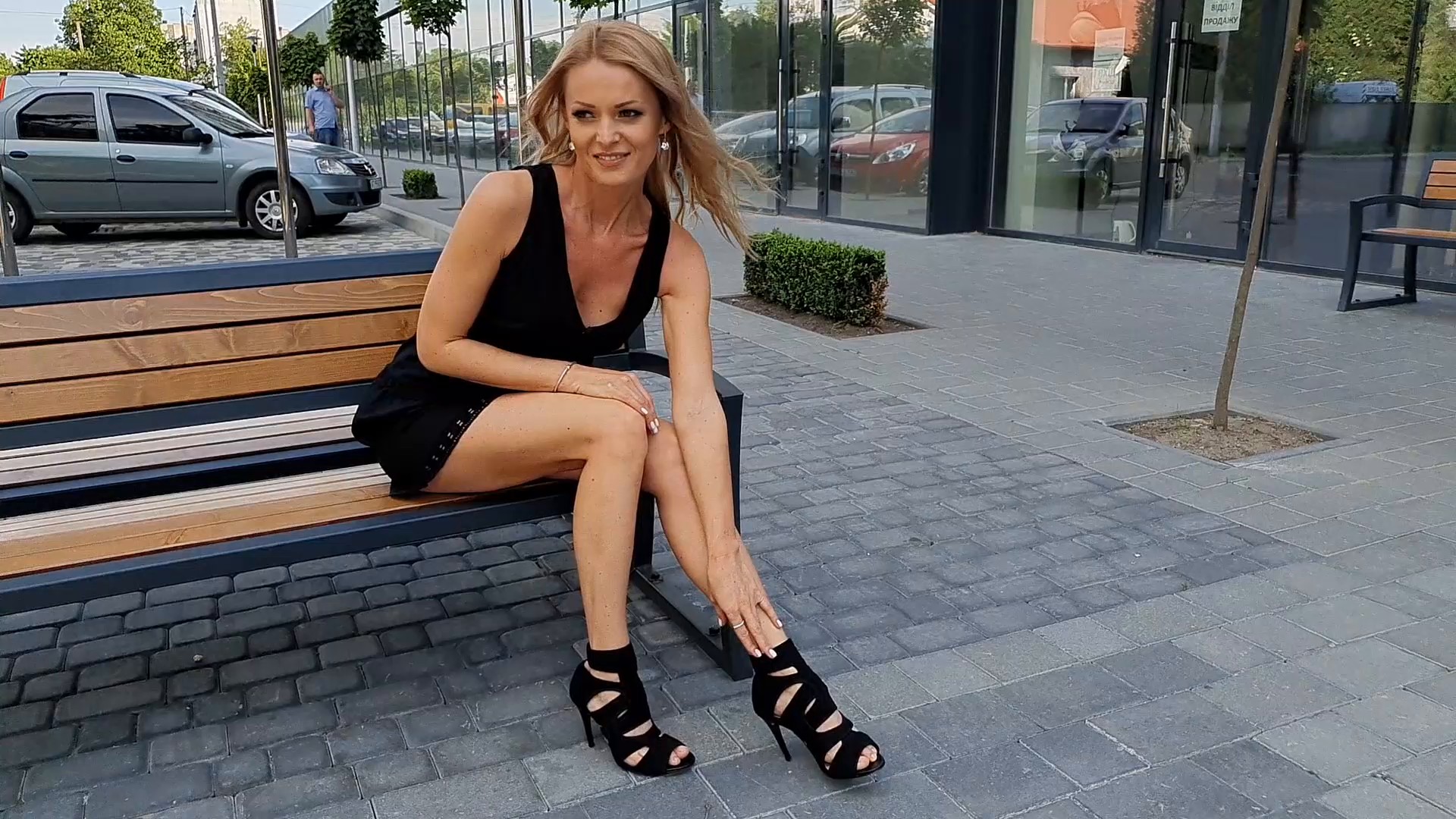 How would I describe myself
I consider myself an honest, sincere, positive, and mature woman, with a big desire to create a family! I have a big heart that is open for love! I can be a loving wife as well as a caring friend! I am also an extremely devoted person. I like people and always treat them well. I am open to new acquaintances and hope to meet my beloved here!:) I have a positive energy which for me says about me having a big loving heart and a good soul. It might not be seen with a naked eye especially through pics but when you get to meet me, you will definitely feel this:)