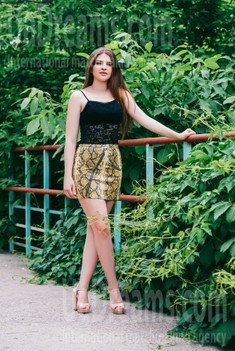 My typical day
I wake up, do all morning chores, have breakfast with my family and leave home. I always wish Happy Day to my family when I leave, it's our tradition. I study or work during the day, depends on my schedule. It takes most of the day, that is why I try to rest well after that. Long walk, tasty dinner, nice time with the family or with the friends, roller blades, cinema, shopping - everything can be part of my evening. I try to go to bed not too late because I don't want to be like a turtle next day)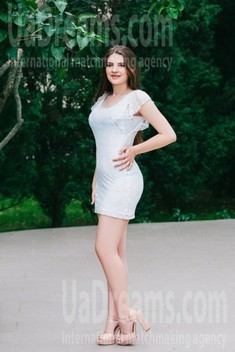 About my family
My family consists on me, my younger sister and my parents. We live all together and I am happy to have big and friendly family. My sister is still a schoolgirl and I am her adviser, helper and just close friend. My parents are example for me, example of relations, understanding and support at any age, at any period of the life. I have a granny in the village also and like to go there from time to time. Do you like countryside?
See her fascinating movements and charming smile...
Feel as if it was your first date with this lady — it is worth 1000 pictures!
Watch this video for FREE
What I do in my leisure time?
I walk much when I have free time. Any season, almost any weather - I walk) Walks and resh air are very important for our health. Besides, walks make legs more slim, correct? I like to meet friends as well, like to ride bicycle much. Need good company for riding only. I like to watch funny movies and like to bake apple pies.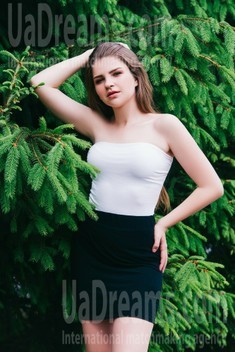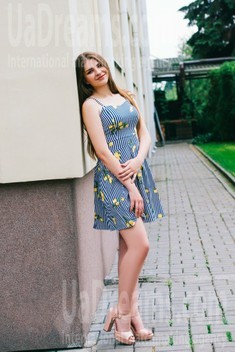 The type of man that I desire
I want to meet a serious and honest man. Want to meet a man with the sense of humor as it's so important in our life. I believe that positive attitude to life, smiles make us happier. I want to share my life with the happy man, want to make my man happy every day and night)
How would I describe myself
I am tender and calm person, I am funny, open, friendly, ready to help always. I want to say you that I like to spoil my family and friends with... fried potato) yes)) Don't laugh. They all love it. My close friend always asks me to fry it when she visits me. Would you like to try?) And there is dessert also - apple cake with the small secret. Are you intrigued?))) I like to ride the cycle, like rollerblading and like to play chess. Would you like us to play together? And I like to listen to the music of Johann Bach. I am a versatile girl as you see.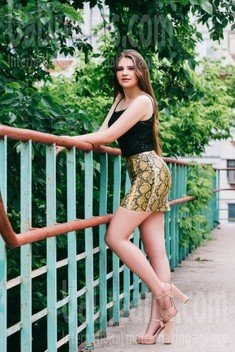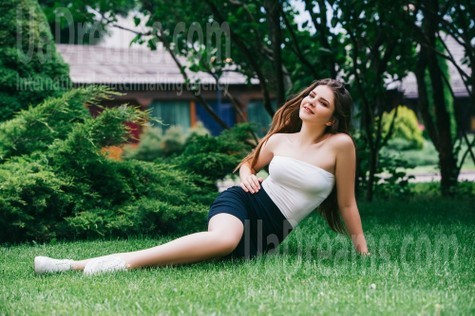 Our personal opinion of this Lady
A little bit shy but very open, smiley, honest girl.
My future goals are
My future goal is to be intelligent, wise and kind person, woman, wife, mother. It means I want to create a strong family, to be professional in my career, be just interesting person, friend. Everything is connected in our life - I can't be successful without the support of my partner. I can't be professional without knowledge and life practice. I can't meet my beloved if I stay at home and do nothing. I am open to new changes and ready to make my dreams true.