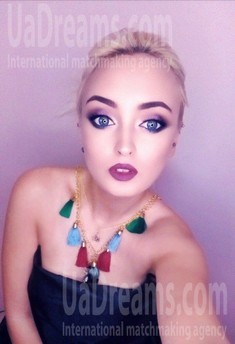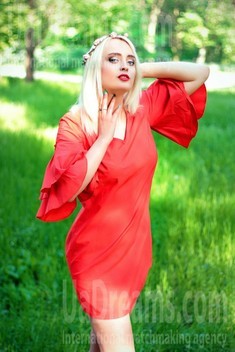 What I do in my leisure time?
First, I would like to tell you that I am very creative person when I have a free minute I try to change myself and the world around me for better! I always try to change everything around me into a fairy tale and me as well. I am closely linked with modelling and always change my image. I can bet that you will never be bored with the same every day routine when you are with me! I can`t stay without colorful make up and red lipstick (it is my little secret). And what is your favorite color, by the way? I also can admit that I am a girl of many talents, so, don`t be surprised that I adore rock and hip-hop music or if you see me with a big romantic book. P.S: I adore animals. :)
See her fascinating movements and charming smile...
Feel as if it was your first date with this lady — it is worth 1000 pictures!
Watch this video for FREE
My typical day
Usually I get up very early in the morning. I have a tasty breakfast with my favorite coffee. Then, of course, as every lady, I spend some time for make up. :) After that I go to my work to hospital. I work there as a nurse. I like my work. Sometimes it can be hard as every job but there is no better thing on the Earth than gratefulness of patients. Luckily my working schedule is very comfortable and I really have enough free time for my interest and of course I will be able to dedicate enough free time for relationship with my beloved man. And for now when I have free time I prefer to read books or do something that connected with modelling. In the evening I like to go outdoors with my friends. We always do something funny. I usually feel pleasant tiredness in the evening and go to soundly asIeep.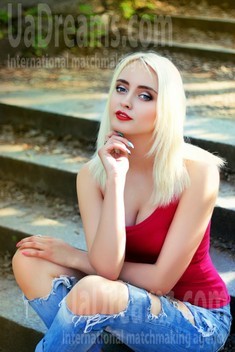 Our personal opinion of this Lady
Nastya is a very nice lady with a good sense of humor. She is a very pretty girl with a great heart. Her heart has so much love in it and it should be in right hands. You enjoy every minute in her company. She is a very open and communicative person.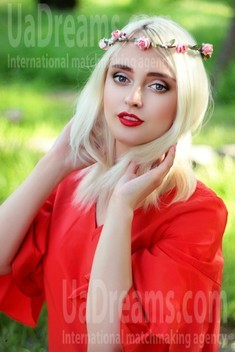 My future goals are
The main goal of my life is to became happy. Happiness for me is to find my second half with whom we will create our own world. Happiness is to wake up with my love, it`s a look on the beautiful sunset with a cup of aromatic coffee, it`s going for a walk to my favorite places. So, happiness for me is to crate romantic relationship full of love. And what does happiness mean to you? Maybe I will be able to make you the happiest man in the world?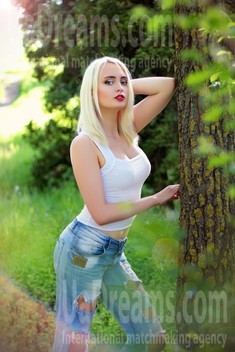 How would I describe myself
I am a very creative person. People say that I`m a very kind person and always ready to help. It`s all because of my profession, I think. But I really have a very loving heart. I think you will feel it as soon as you can see me) All I would like to add is that I have a great sense of humor and I am life and soul of any company. Are you interested to discover more of me?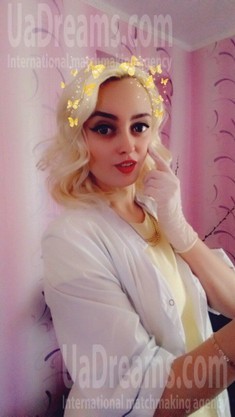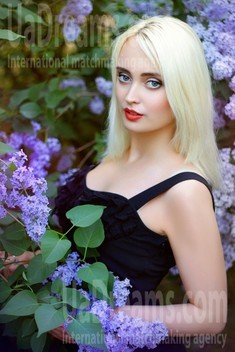 See her fascinating movements and charming smile...
Feel as if it was your first date with this lady — it is worth 1000 pictures!
Watch this video for FREE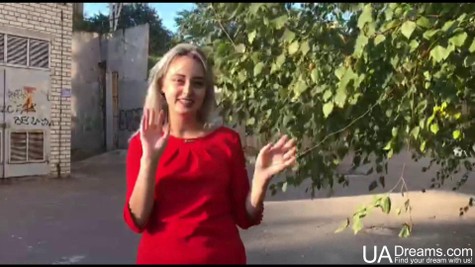 Get a much better idea of the lady's personality!
Discover her life and secrets no other men know :)
It's intriguing like finding an unknown world...


About my family
Now I live alone. I had to leave my home because of my studies at high school, but I spent my childhood in a village with my not so big but very warm and close-knit family. I am single babe in my family. My family consists of mother father and grandparents. My mother is a teacher and my father is a fireman. He is very brave and honest man and I feel proud of him. I love my family but the closest one is my grand mother. She is my real friend and always advised me when I get in a crap.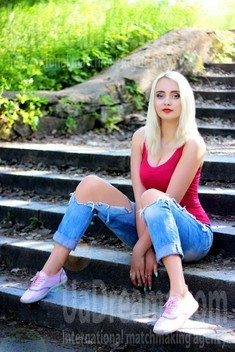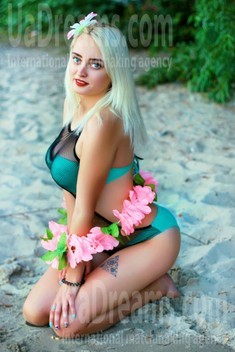 The type of man that I desire
Actually I don`t have an ideal of man. To my mind man`s beauty its not necessary. It`s totally indifferent for me which type of eyes do you have, what color of hair you have or how tall you are. As for me traits of character are the most important things in man. My man should be worthy, brave, honest, generous in his feelings and be able to love of course.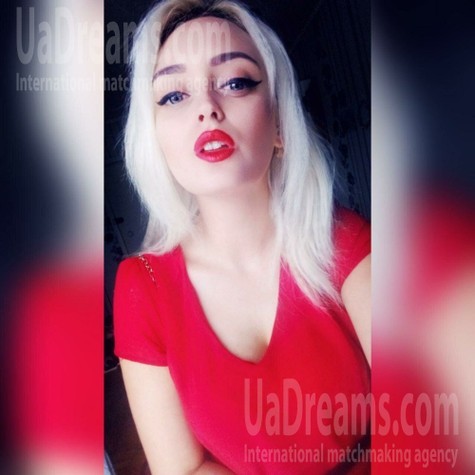 Domestic abilities
I am a nurse, so I am used to keep everything in order. I like cleaning. My home is a great field for my creative nature. I always do something that makes my home pretty and cozy. I also like cooking. My favorite dish is vareniki with potato so I like to cook it as eat:). Would you like to try? :)