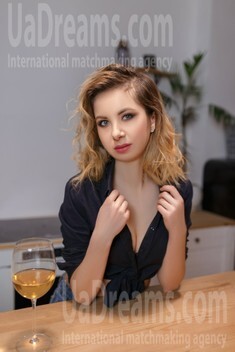 How would I describe myself
In spite of my age I've already faced with many ups and downs in life. It didn't put me down. Life continues in any case. I like it as it is and I always learn its lessons in a good way. I was attending school in psychology . I hope to become a good specialist in that sphere. There are so many people who need to be heard in the right way. I adore to help and I want to be useful for society.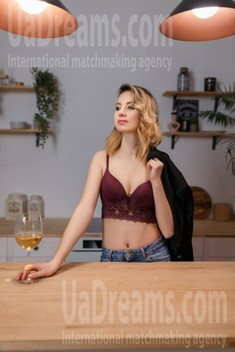 My future goals are
I have a long list of future goals to reach and, as I'm here, I wait for a special person in my life to double my forces) But the main ones are to become a better person each day, to discover each day something new, to travel a lot, to enjoy this life moment right here and right now.
See her fascinating movements and charming smile...
Feel as if it was your first date with this lady — it is worth 1000 pictures!
Watch this video for FREE
About my family
My dearest patents have already left this world. I can't talk to them any more, can't hug them...but I consisted of them. They are in my soul and every step I do. They give me the greatest present. They gave me life and I want them to be proud of me now matter where they are now. My two personal Angels Guards are always with me. I have grandparents but we communicate not very often with them. It happened like that. I don't blame them, I'm not angry. I prefer to live and to appreciate every moment.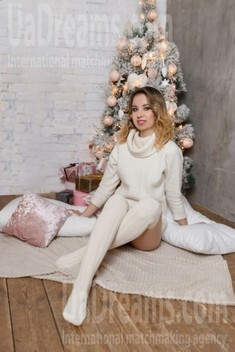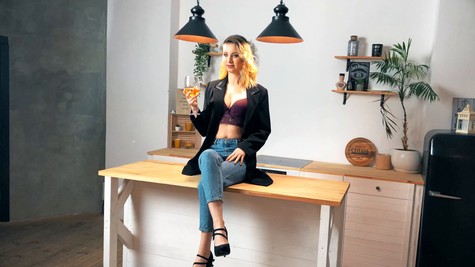 Get a much better idea of the lady's personality!
Discover her life and secrets no other men know :)
It's intriguing like finding an unknown world...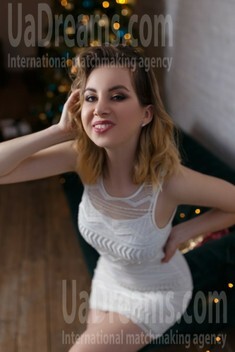 What I do in my leisure time?
I like to relax in my leisure time. Everyone has his/her own way to do it and I can't imagine it without music and movies. As for music, my play relaxing list includes rock, pop, hip-hop, chill music, space music. As for movies, I'm fond of anime ones. I like to dedicate my time to reading books in psychology and writing different texts about relationships, friendship, communication. I like to sit in the cozy cafe with my close friends or walking down the city streets. Breathing fresh air is so important in our modern busy life. I never forget about it.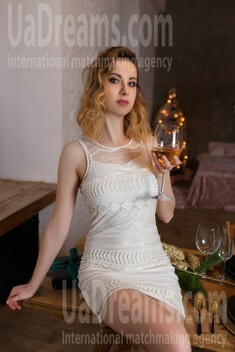 My typical day
I wake up early in order to be in time with my preparation for a working day. I never refuse from my breakfast. I go to work with pleasure. Right now I'm a gym administrator. I like to communicate with people, to help them with all the necessary. I'm very attentive to everyone during the day. When I come back home I cook my supper, I watch motivate videos in psychology. After taking warm shower I'm in my bed thinking about all the best moments that happened during the day. I say thanks and sIeep like an Angel till my new sunny morning.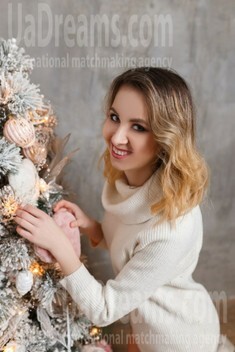 Our personal opinion of this Lady
She is a pure ray of warm sun. She has a lot of warmth in her heart to share. There is no doubt she will make her life brighter and sensual when her man finds her. Such a cute tender young lady is very smart and wise. She is like a strong magnet that keeps your attention and you want to be in her company as soon as possible again.
The type of man that I desire
My person should be faithful, reliable, honest, able to provide his family with all the necessary things for life. I want to feel his care, love, respect.