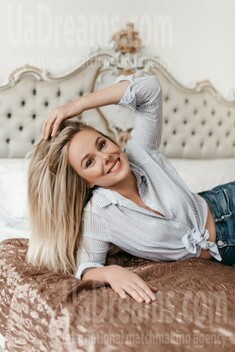 How would I describe myself
I am a girl who truly wants to fall in love and get married. Family is the greatest thing that can be in my life, I will do everything for my husband and children and they will be the happiest people in the world. I love to cultivate self-improvement and self-development. My parents raised me and taught me good behavior. In my opinion, everyone should develop themselves in the right way. Like every woman, I want to have a real female happiness. My attitude towards people is the one that I want to receive for myself. I appreciate the respect, trust, and fairness!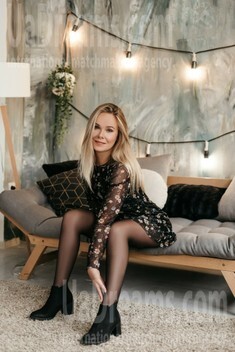 About my family
I grew up as the only child in my family, and my parents gave me a happy childhood. My family consists of mom, dad and grandparents)) An ideal woman for me is my dear mom. She taught me to be a real woman. My parents gave me everything to make me happy. They will always help me with difficult decisions. And I want to create a similar wonderful family for myself.
See her fascinating movements and charming smile...
Feel as if it was your first date with this lady — it is worth 1000 pictures!
Watch this video for FREE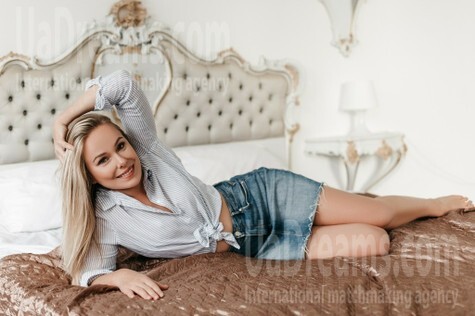 My future goals are
My most cherished future goal in life is a family. I sincerely want to create a family for which I will give all of myself. I dream to wake up every day and see from the side of a happy and smiling husband and our beautiful children. This is the greatest happiness in life, in my opinion. I want to get everything from life to the maximum, so self-development and career will be another goal after the family. I dream of opening my showroom with great staff and satisfied customers.
My typical day
My day begins with waking up in the morning in order to have time to do a lot of things. I take a shower and definitely drink a glass of warm water, later I prepare the most delicious omelet in the world. I do morning exercises, I like to keep my body in great shape. My working day does not have a stable schedule, so I can do housework or something else . On my way to work, I like to drink aromatic coffee. There are many people in the beauty salon I work at and I like to communicate with everyone. My mood is always good)) After that, I go home and finish all my household chores and take care of myself, go to bed and see beautiful dreams.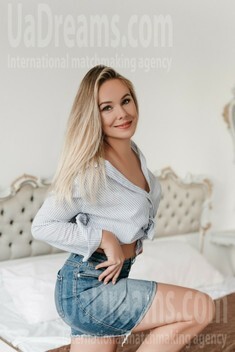 The type of man that I desire
I do not have any specific templates for people. When I meet my future lover, I will feel it with my heart and soul. Communication, a look, the first touch of a hand, all this plays the greatest role for me. Nevertheless, I want to see that this person is self-confident in life and I will support him in the future with all my strength. He must be with clear goals in life and smart because it is his role to be the head of our family. Sincerity and good humor - I adore these traits in men. The main thing is that we should not be bored together.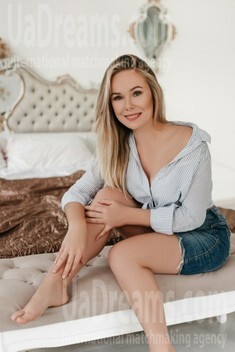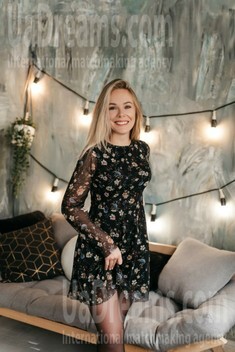 What I do in my leisure time?
I like to devote my day off to various entertainments and useful things. I do not like to sit idle. I get the most pleasure from reading books, from them I draw a lot of good thoughts and inspiration. I love meetings with my friends, we like talking and doing something pleasant and entertaining for us. I, like all other people, love to travel. Most of all, I love mountains, where you can breathe fresh air and enjoy the beautiful view.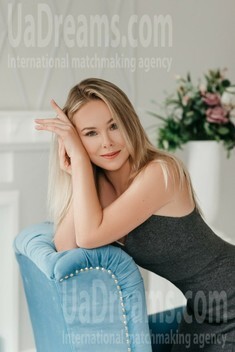 Our personal opinion of this Lady
Natalya is a very attractive girl with a beautiful smile. She is very open for communication with people, but can seem a little bit shy at the beginning. She looks like a very sincere and kind person. Anyone can fall in love with her beautiful happy eyes and bright blonde hair.