About my family
I was born in a small town not very far from Lutsk. My family still lives there and I visit them as often as possible. I have mother, grandmother and younger sister. Unfortunately, my dad passed away long time ago. I have very nice relationship with my family, especially with my mother and with my granny. I really admire them and I always ask them for a piece of advice when I need it. My sister is 16 years old and she still studies at school. She likes to wear my dresses and to use my cosmetics sometimes, but I'm not angry at her for that.:)
Our personal opinion of this Lady
The lady is very active, talkative, energetic and goal-oriented. She is very young, but she is very mature for her age and she knows what she wants in her life. She has many goals and interests, but the most important for her is to have a family of her own.
See her fascinating movements and charming smile...
Feel as if it was your first date with this lady — it is worth 1000 pictures!
Watch this video for FREE
What I do in my leisure time?
I don't like to feel bored and to do nothing in my leisure time. I always like to do something nice, interesting and useful when I have free time. I like reading books, going to gym, cooking, learning something new and working on myself. I also have nice friends with whom we always find some fun things to do and something interesting to talk about. I adore having a rest in the nature and swimming when the weather is good. Of course, spending time with my family is very pleasant and important for me too. We are always happy to see each other.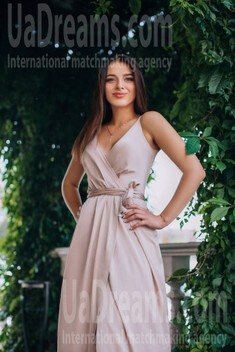 How would I describe myself
I'm not very good at describing myself, but I usually hear from my friends that I'm very friendly, cheerful, active and that I have a good sense of humor. I'm really a very positive girl and I never give up when I have some problems in my life. I achieved everything I have now by myself. I live in a nice apartment. I have a job and I have got driving license, but I need to find a man who will be my soul mate and my life partner. I would like us to start a wonderful family together and it is much more important for me than to have a good career.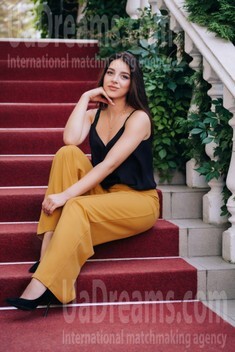 My typical day
I like to start my day by listening to my favorite music and doing some morning exercises. I like to enjoy jogging when I have time. Then I take a contrast shower, eat something healthy for breakfast and go to my work. I like doing my job very much and it always brings me joy and pleasure when I do it. In the evening I go to gym or meet with my friends. I also like to read some interesting book, to watch a movie or to cook something tasty for dinner. If I feel tired after my training in a gym, I like to take a hot bubble bath before going to sIeep.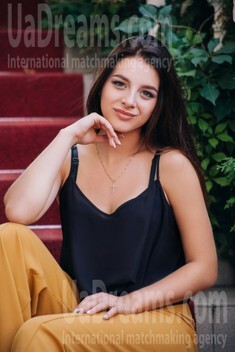 The type of man that I desire
When I think of an ideal man for myself I imagine nice, kind and romantic man who would support me always and who could make me laugh if I was sad. I also want my man to be intelligent, hard-working and to have some goals in his life. I hope that we will work on developing our relationship together and I hope that I will always feel his love and care. Of course I would never build relationship with a dishonest and unfaithful man. I want to feel safe and comfortable with my man. I hope that we will complete each other and will not try to change each other.
My future goals are
I think that to have some goals in our life is very important. I have always wanted to do something useful in my life and to be independent. I live on my own now and I love working in a beauty salon, but I would like to have a beauty salon of my own one day. I also have always wanted to have a nice and loving man by my side, who would believe in me and who would help me to achieve my goals. I will be ready to start a family with that man when I find him. I love to travel and I want to be able to visit different interesting places in the future.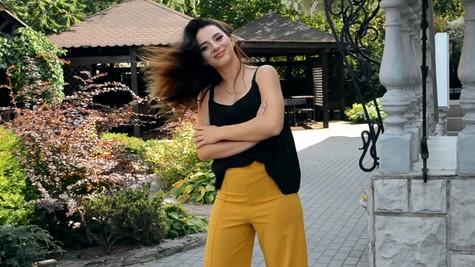 Get a much better idea of the lady's personality!
Discover her life and secrets no other men know :)
It's intriguing like finding an unknown world...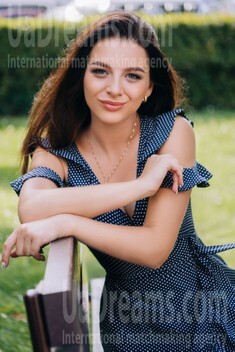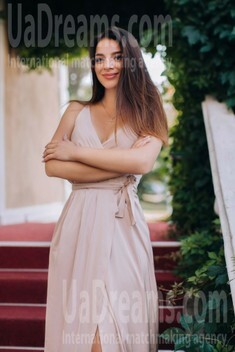 Get a much better idea of the lady's personality!
Discover her life and secrets no other men know :)
It's intriguing like finding an unknown world...