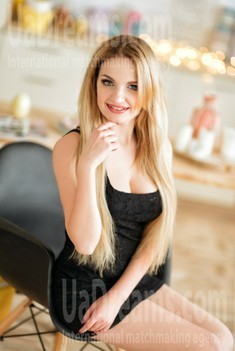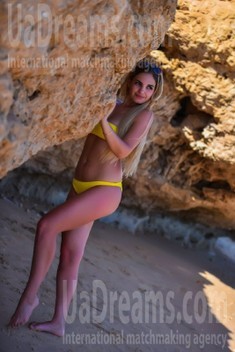 My future goals are
My parents always wanted me to get good education. I understand them, but I always thought that family is on the first place and in the background is career. Of course now I study and I will get education. But for today I sincerely wish to meet a man and to be happy with him. I want to be a great wife and mother, to keep comfort in our house. It would be nice if we can also travel together. My another dream is to visit Paris. I think this city is very romantic and there is special atmosphere. I would like to learn new customs and cultures with my beloved man, to explore our planet, there are so many interesting places in this world! :)
See her fascinating movements and charming smile...
Feel as if it was your first date with this lady — it is worth 1000 pictures!
Watch this video for FREE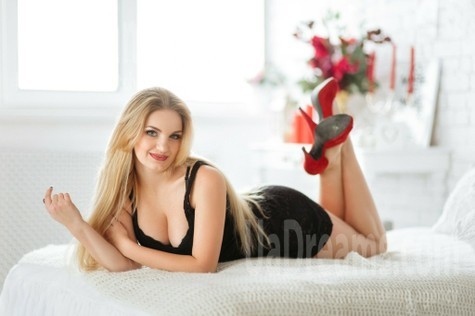 About my family
I have big and friendly family. We are always together. I like that we celebrate all holidays together. During the weekend we can go at the cinema together, make a delicious dinner and just have fun. My family is my proud, I always can ask for advice and get a support. Also we have a cat. She is a member of our family. For me understanding and trust are the most important parts in relationships. That's why my family is an example how a perfect family should look like. My parents are wise and kind, I trust them, we can talk about everything and I know that I'm protected.
The type of man that I desire
If to say about man of my dream, I can say that I imagine his with certain qualities, which I would like to see in my future husband. I sincerely want to see close to me man, who is clever, well-mannered, caring, knows how to say compliments and with good sense of humour. Of course for me the most important thing is - to feel comfortable and easy with each other. I want to meet him after his hard work days and tell how I am happy with him. For me family is another world and I want to create this world with love, trust and harmony. Love is the best feeling! There is nothing better to hug someone you love, to take care of beloved man and to know that when you are together - you are ready to move mountains.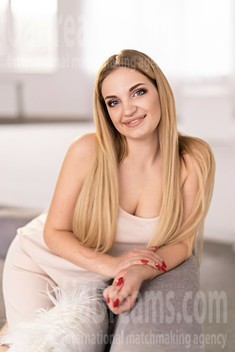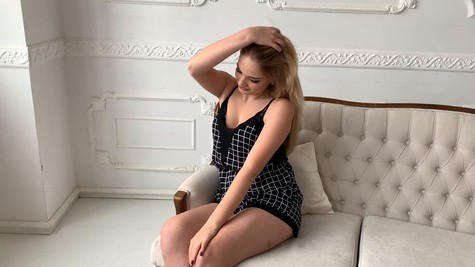 Get a much better idea of the lady's personality!
Discover her life and secrets no other men know :)
It's intriguing like finding an unknown world...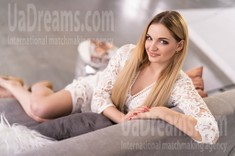 My typical day
I always wake up early because it gives me energy for a whole day. I like doing morning exercises that's why I can be active all day long. Every day I have classes at the university. Unfortunately I haven't much time for relaxing because I want to master the profession. After classes I go home and cook something. My favourite dish is potatoes with meat. Also I like salads and fruits. After that I should learn for next day at the university. At the evening I like to take a walk, do drink some tea and relax. I am trying to plan my day and make everything on time.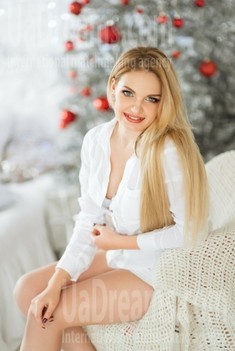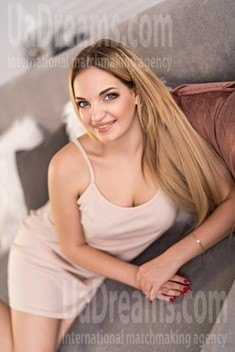 What I do in my leisure time?
In my leisure time I like dancing. From age 7 I've taught modern dancing and I can say that this is my passion. I feel free and happy when I am dancing. It is a great opportunity to express the feelings. I like reading in my free time. My favorite book is Erich Maria Remarque "Three Comrades". I like to take a hot chocolate, plaid and get away with book. Also I like to spend my time with friends. I have two best friends and they are the whole world for me. They always make me happy. I think that together we can rule the world.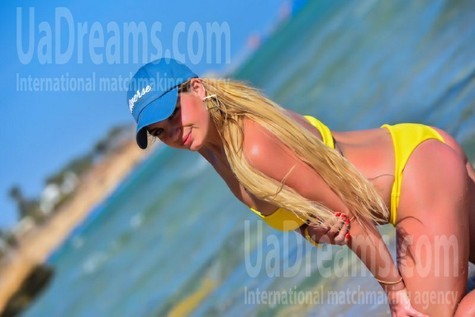 Our personal opinion of this Lady
This girl made a good impression on us. She is great listener and can give a good advise. She is kind and very smart. It seems like she has a fire inside and we feel energy that comes from her heart. She is open-minded and has a beautiful smile.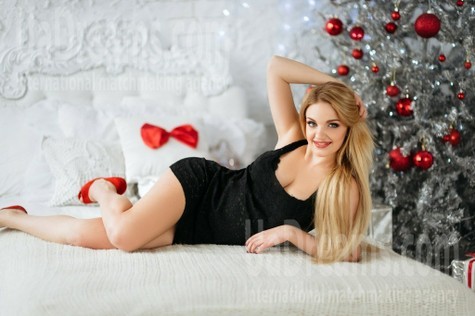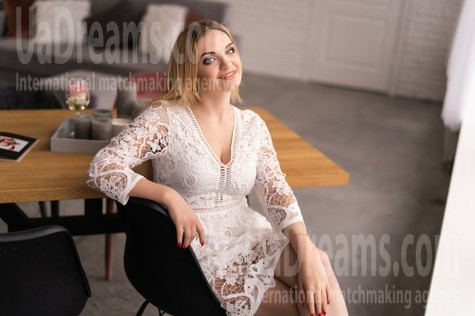 How would I describe myself
I can say that I am kind-hearted and caring person. I am active and like sport. There is no obstacles for me when I want something. I like to make people happy and I am proud of my family. They are example for me and I believe that in future I will have such a great family as mine.