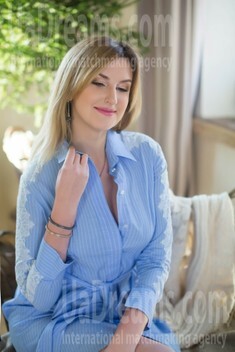 What I do in my leisure time?
I adore to be close to the nature and I think that each season can be nice, the main is to spend it with a special person. When the weather allows, I like to cycle and to visit new places and locations. It can be very romantic to cycle in the night city. I prefer to spend time actively, therefore when I have free time, I go to bowling with my best friend or can go to the cinema with her.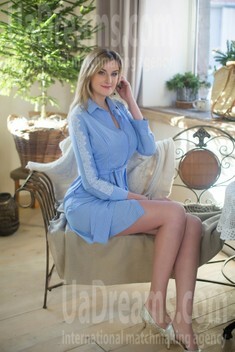 The type of man that I desire
Marriage is a serious step for each person and I think that therefore it is essential to find a special person who will motivate me to become better. I dream my man to be open and sincere with me. I also think that communication means a lot and it helps to understand a lot of things and details in a relationship, so I also believe that my future husband will be communicative. I believe my man to be generous and will have a kind heart and serious intentions.
See her fascinating movements and charming smile...
Feel as if it was your first date with this lady — it is worth 1000 pictures!
Watch this video for FREE
How would I describe myself
I'm active and I adore to learn new things for me, this is always nice to try something new and to achieve new goals. I want to add that I'm easy-going and sincerity is very important for me. I guess that it is one of the keys for a strong relationship. Each time I prefer creating new dishes and I believe to find a special person who will be my culinary critic.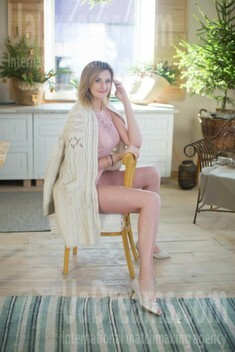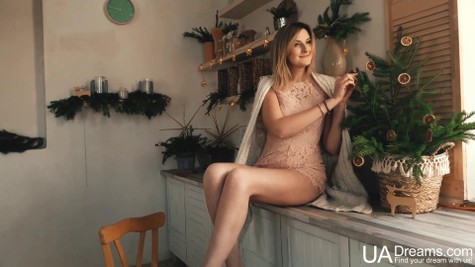 Get a much better idea of the lady's personality!
Discover her life and secrets no other men know :)
It's intriguing like finding an unknown world...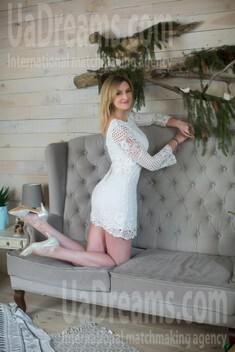 My future goals are
I think that this is very important to understand what do you want from life and the main thing is to make the right priorities in life. I want to tell that I'm dreaming about finding my man and having special and romantic moments, sharing different goals and just supporting each other. For me, family life is a very serious step and I'm sure that I'm ready for this. The most important for me is to feel a real lady and to give all my care, love, support and understanding to my husband. I believe to achieve new goals and to do a lot of things together.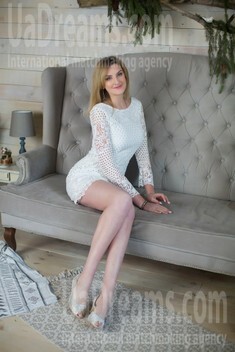 Our personal opinion of this Lady
The lady is kind and serious in her intentions. She has a bright smile and sparkles in her eyes. You won't be bored in her company.
My typical day
Usually, my day starts on a positive note for me and I like to listen to music and to do morning exercises. Then I go to work and when I have a day off, I can devote my time to close people. I'm close to my sister and I like to help her with children. I do not have any problem with doing housework and I can say that I like when it is nice and cosy in the flat. I adore to walk home on foot when the weather is okay and cook something interesting for dinner.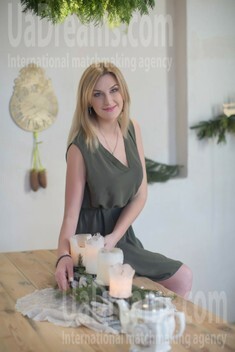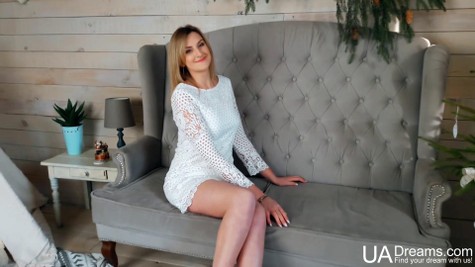 Get a much better idea of the lady's personality!
Discover her life and secrets no other men know :)
It's intriguing like finding an unknown world...


About my family
I have a nice family and we are very close. This is nice to gather together and to share many things and to support each other. My mother and my sister are the best friends to me and I know that I always can rely on them. There is a nice tradition in my family to gather all together while celebrating a special holiday.