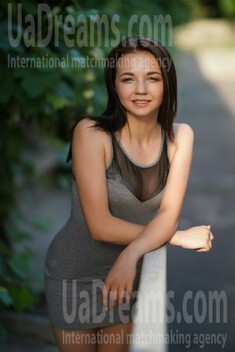 Our personal opinion of this Lady
We can say, that this lady despite her young age has serious thoughts. She radiates positive vibes, and are full of energy. Her sparkling eyes and charming smile attracts everyone. The lady is cheerful and energetic, and she is ready to build good relationship.
See her fascinating movements and charming smile...
Feel as if it was your first date with this lady — it is worth 1000 pictures!
Watch this video for FREE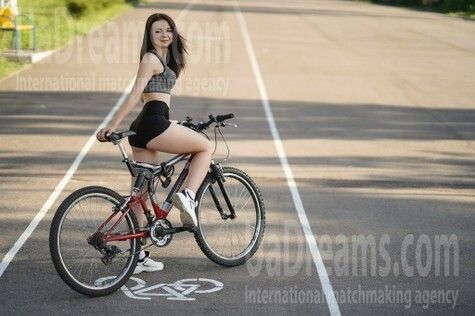 What I do in my leisure time?
I devote my leisure time to my soul and for personal development, so I prefer improving my vocal skills, reading a book, or surfing on the Internet. The other things I enjoy doing in my leisure time are cross-stitching and gardening, because it helps me to collect thoughts and to get a rest. Also, I love gardening since I like to be in touch with nature. Gardening boosts my mental health, makes me pause and reflect upon the beauty. Besides, my great passion is cooking, I often try new recipes for extravagant dishes.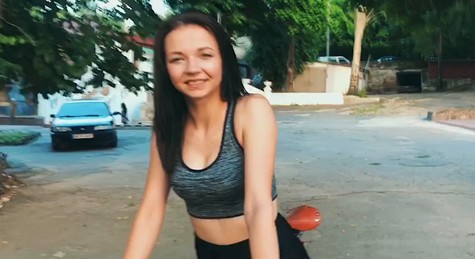 Get a much better idea of the lady's personality!
Discover her life and secrets no other men know :)
It's intriguing like finding an unknown world...


My future goals are
I believe that the most important achievements in a human's life are happy family, good job and excellent health. In addition, I believe that it is very important to find a balance in life and live in harmony. So, I do my best to achieve these goals. I do sports to keep healthy, study at the university, and I am here to find love. Also, I dream to travel all over the world. This world is so big and fascinating, I am eager to see the beauty of our amazing planet. I would like to visit USA and Korea in the nearest future.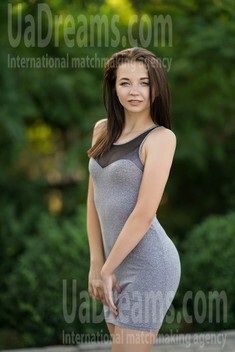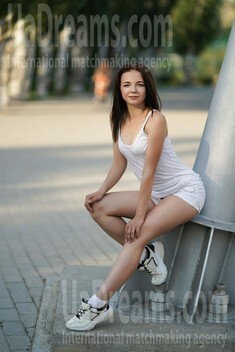 The type of man that I desire
Despite the fact that I believe appearance is not so important as inner world of a person, I'm attracted to sporty men. I would like my man to be kind, cheerful, energetic, with a great sense of humor and aim in his life. I will not tolerate lies and betrayal from my man. Also, I consider that "A man is only as good as his word". It is essential for me to find a man whom I can rely on. The most important in relationship is for both people to feel totally comfortable with each other.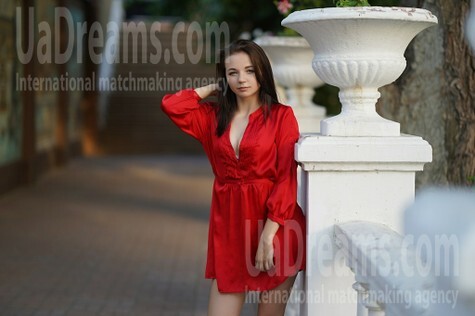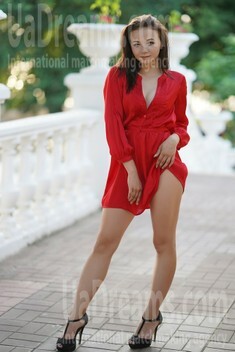 How would I describe myself
I am a cheerful, positive and sporty lady. I enjoy being in companies, and I have a lot of friends. Furthermore, I have been practising vocal for 6 years, I really like it. I receive pleasure from music and singing, it always charges me. In addition, I have been involved in volleyball and athletics for about 9 years, I participate in competitions and often win prizes. I am a hard-working person, and I like to be busy and active in different fields.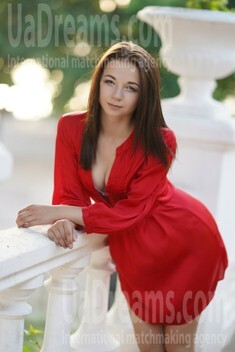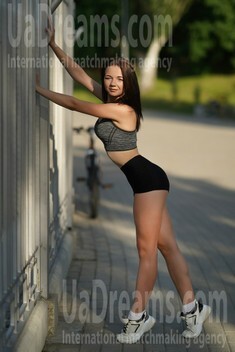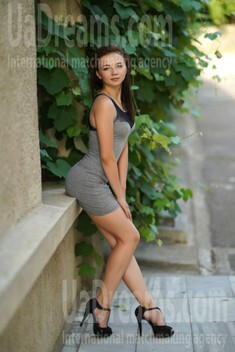 About my family
My family includes 4 people: me, my mother and father, and my elder brother. My mother works in a medical field, and my father is a military man. We value each other and try to spend a lot of time together, take care of each other and support in difficult times. Although, age difference between me and my brother is 9 years, we are very close. I can tell him everything and share with him every thought I have in my mind. He always supports and encourages me, and he is my role model. He already has his own happy family, and that inspires me to build my own family.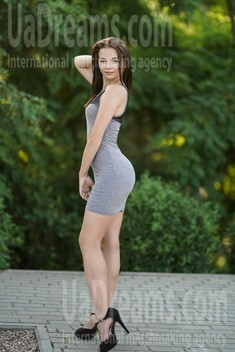 My typical day
My typical weekdays are simple, I start my day with tea or glass of water with lemon, have a breakfast and go to the university, after lunch I usually go to the gym, after that I come home, have a little rest, and then do my homework. When the homework is done, I go for a walk with friends, go back home, cook a dinner and prepare for the next day. On weekends, I clean the house, do chores, cook, walk in the fresh air, sometimes I stay at home watching movies or inviting friends to visit. During summer holidays, after exams are done, I work as an accountant for my uncle.