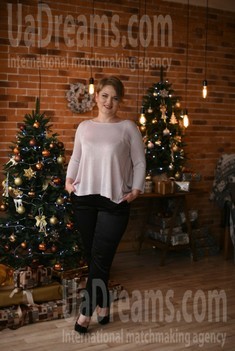 What I do in my leisure time?
"What do I do in my leisure time?" - the question is elementary as it may seem at first glance. When a person is younger probably it is easier for him or her to give an answer. I think that people with age, each person's views, priorities, value system change. There are a lot of things that I love, but it's very difficult to single out from this huge list one thing and designate it as the most important. We have a saying: "If you know how to work, you must also know how to have a rest." I try to spend my free time not just for pleasure, but for something useful. I really like to bring joy, to give happiness to relatives, my parents, friends and I will be glad to share it with my future husband. Probably, most of all in the world I like the feeling that I need someone and bring someone joy, happiness. This feeling is not a meaningless existence is one of the most enjoyable. I like doing things that calm me, relax me. I adore knitting for myself and for relatives. I like to give gifts, it shows how a person will be happy to receive at last that little thing, which he dreamed about for a long time. I like to write short poems, maybe it does not always work out well, sometimes I do not have enough thoughts, it is difficult to find the right words, but I still like this creative process.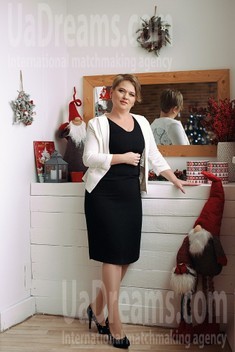 The type of man that I desire
As for me, I always listen to the voice of my heart, as you know, you cannot give orders to your heart, and everyone has different tastes, but it's the heart that at one point, sometimes against all things, tells the woman " IT IS HIM "! I close my eyes now and imagine him - the perfect man, the dream of my whole life. I'd like to meet a family-oriented man. The main criterion for me is the character. He should be spiritual, positive thinking, respect other people and find happiness in everything. He should not be lazy because lazy person always loses. I also like cheerful and ambitious people. Maybe it's you, the man who is reading my profile right now, the man I've been looking for so long time?
See her fascinating movements and charming smile...
Feel as if it was your first date with this lady — it is worth 1000 pictures!
Watch this video for FREE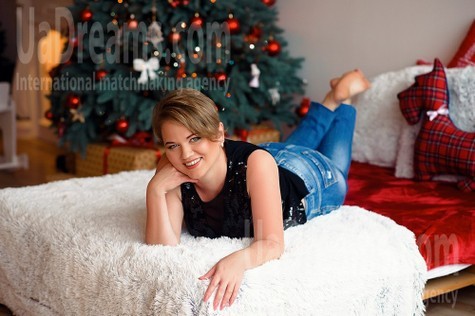 How would I describe myself
I'm sociable and serious lady. I like to get acquainted with new people, communicate in a big company and I am ready to share my positive emotions with the same serious man.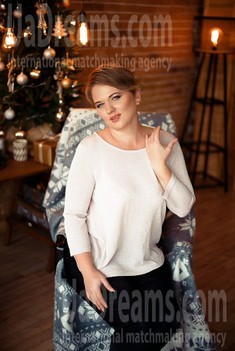 My future goals are
We all aspire to something in our lives. We want to become someone, have something, somewhere to visit. As for me, the main goal is to find my special man and build my own happy family. I would like to associate my life with such a person with whom we will have mutual understanding, respect, kindness. I believe that a special place in family should be occupied by love. The love makes a person caring, responsible for his family. A person who loves, completely gives himself or herself to the family, without demanding anything in return. And when it is mutual, then in the family mutual understanding reigns, harmony, prosperity, happiness is one of the principles of building a happy family. Are you ready to share my future goals ?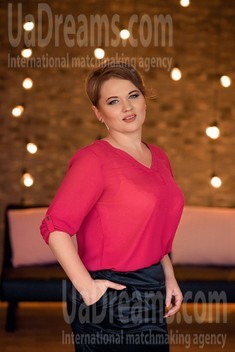 Our personal opinion of this Lady
Tanya is a very tender, kind and responsive person with high family values. She is very serious wants to create a happy family. She is very purposeful and positive. Her sincerity and openness attract people, and her ability to think positively makes her a special lady.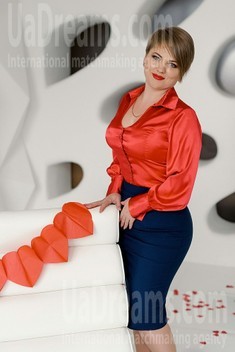 My typical day
I like to wake up in the morning in a good mood. I really like being positive and my morning starts very early. Since I live in a countryside, I need to get used to my work as early as possible. I just cannot imagine my day without a cup of aromatic coffee. After that, I take a shower and cook breakfast, but I do everything with pleasure. I start my working day at 9 am and after work I like to take a walk, do shopping. I like to go to dinner for my family. If it is summer season, I like meeting with friends and walking along our beautiful embankment or in the park.
About my family
Everyone loves and appreciates his home and his family. After all, the house is considered to be its own fortress, where we can hide from all life's misfortunes, but there are people who live in it, who will always understand and support at a difficult moment - this is the family. My family is parents and a younger sister. I'm happy to have them because it's wonderful to have a small support area, where I will always be understood and supported. My family will always accept me as I am. For me, the family begins with my mother. Mother caress, tenderness. It is always warm, cozy in our house.It is a real happiness to have a reliable and strong family.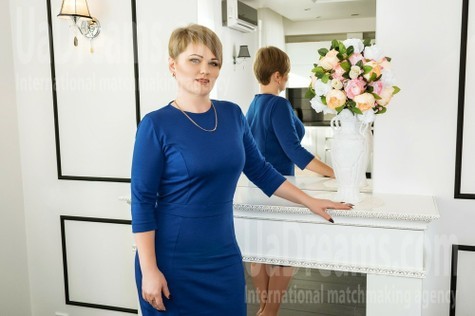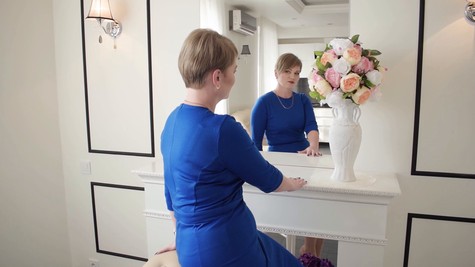 Get a much better idea of the lady's personality!
Discover her life and secrets no other men know :)
It's intriguing like finding an unknown world...